The CFA® exam is extremely difficult— over the past 2 years, less than half of all takers pass each level of this 3-part exam, according to data gathered by the CFA Institute.
This doesn't mean that passing is impossible; all it means is that you should take your CFA exam preparation seriously.
A good CFA® mock exam will help you become familiar with the structure and content of the exam, allow you to figure out what you still need to study, and give you an idea of how much time you will have for each question.
The more CFA® practice exams you take under similar conditions to those of the actual exam, the more comfortable and prepared you will feel on your official test day.
So check out our top recommendations of CFA mock exam providers below!
Top 4 Best CFA® Practice Exam Prep Courses
---
1. Wiley Efficient Learning CFA® Mock Exam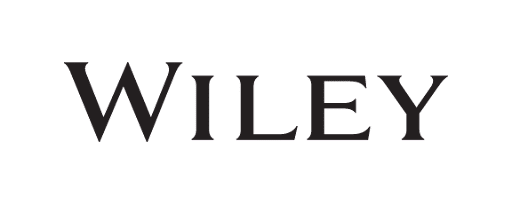 Wiley's expert instructors and well made platform ensure that you're always working on your weaknesses. Their CFA mock questions are uniquely tailored for this purpose, and have helped thousands of students accomplish their career goals.
Wiley CFA® Course Details
Wiley's practice exams come with a great deal of additional help. Whenever you struggle with a problem you can easily contact an instructor for help working through it. Plus, you can create custom exams focusing on the content areas you need to work on. This ensures that you're constantly shoring up your weak areas and reinforcing what you've learned while studying for the CFA exam using the Wiley CFA prep course. Best of all, you can take as long as you like with unlimited access— so you'll never be cut off from the study materials you need.
Wiley Features
Expert Mentoring
6 Mock Exams
2,000+ Practice Problems
Mobile Access
Personalized Platform
Wiley CFA® Pros and Cons
Expert Mentoring: Students have access to highly experienced CFAs whenever they need help working through their study materials.
Unlimited Course Access: No one will ever be cut off from Wiley materials while they still need them. All courses come with unlimited access until you pass.
Personalized Platform: Wiley's program is personalized so you're always focusing on the content areas where you need the most help.
Bottom Line: Wiley is the best option for anyone looking for well made CFA practice exams. Check them out if you want to build confidence and achieve results in your financial analyst career!
---
2. Analyst Prep CFA® Sample Exam Test Bank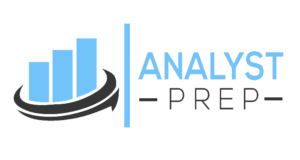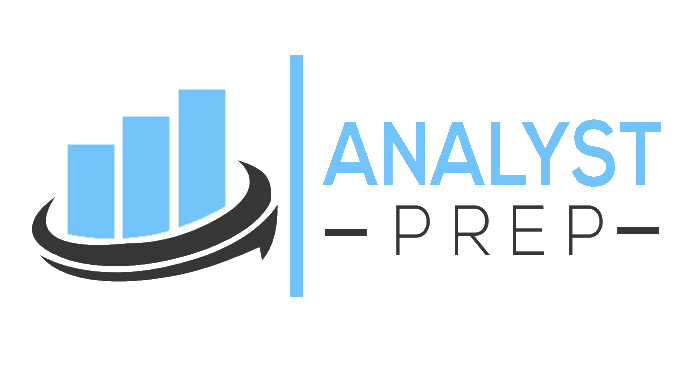 Analyst Prep's exams can be customized and even printed out before you take them. This offers a unique advantage that isn't replicated in other online courses.
Analyst Prep CFA® Practice Exam Details
Analyst Prep's tests focus on creating custom content to suit your individual academic needs. You can easily make quizzes based on certain content areas and set whatever time limit you like. This gives you much more control when studying compared to other courses. On top of that, each full length practice exam can be printed out and completed offline. This is a great way to limit distractions while you're studying for your CFA exam, which Analyst Prep's CFA test prep can also help with.
Analyst Prep Features
3,000 Practice Problems
4 Mock Exams
Printable Tests
Custom Quizzes
Performance Tracking
Analyst Prep CFA® Pros and Cons
Printable Mock Exams: All practice exams can be printed out and completed offline. This allows you to reduce distractions while working through each question, which can help you adjust to actual exam day conditions.
Custom Quizzes: Students can create quizzes with custom content and time limits. This allows you to hone in on specific subjects and eliminate any knowledge gaps before sitting for the full exam.
Limited Help: Students can only ask for help from an instructor 5 times while studying with these practice exams. This should be enough to resolve most issues, but having to pay extra for future assistance is worth keeping in mind before you sign up.
Bottom Line: Analyst Prep is a good choice for anyone who just wants to work through traditional practice tests. They offer distraction-free studying and the ability to drill specific concepts.
---
3. Salt Solutions CFA® Practice Exam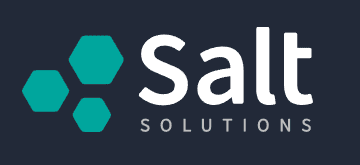 Salt Solutions makes learning easy through their multistage study program. This offers a more guided process that goes beyond simply answering practice questions on a mock exam.
Salt Solutions Mock Exam Details
Salt Solutions splits their platform into 2 major content areas. The initial Learn phase consists of short weekly video lessons and study manuals that teach you the content you need to know for the exam. After that you'll shift into the Focus phase. This relies heavily on practice exams and review materials to ensure that you've mastered each concept. Students can easily build up test taking experience through this stage.
Salt Solutions Features
2000+ Practice Questions
9 Mock Exams
2 Stage Learning
Video Answer Explanations
Targeted Lessons
Salt Solutions Pros and Cons
2 Phase Study Plan: Salt Solutions splits their course into Learn and Focus phases. The Learn phase has you work through initial material in small chunks, and the Focus phase helps you strengthen what you've already learned. This two-prong approach is highly effective and keeps you from getting burned out.
Video Answer Explanations: The toughest practice questions come with a detailed video explanation for what the solution is and how it should be found. This is a step above written answer explanations included with other online prep courses.
Price: Salt Solutions' platform is much more expensive compared to other options. You must either pay a one time charge of $599 or $129 each month— either option has it's benefits, but there are cheaper packages offered by both Wiley and Analyst Prep.
Bottom Line: Salt Solutions is a great program for anyone who wants a more focused study experience.
---
The Most Important Reasons to Study With CFA Mock Exams
Not sure if you need to use mock exams to study for the CFA exam? Consider these reasons why they may be the most essential step towards passing!
1. Learning the Test Format
Your first few practice exams will likely take a lot longer to complete compared to the others. This is because you'll gradually become familiar with the test format and will need to spend less time on each question.
2. Reinforcing Your Current Knowledge
Mock exams are a great way of remembering everything you've learned while studying. Applying the knowledge when problem solving ensures that everything sticks in your head. That way you won't find yourself forgetting important details on your actual CFA exam date.
3. Discover Important Study Areas
Practice tests are an excellent way to find out which content areas you excel in and where you need to study harder. Your test results will show you exactly where you need to shift your study focus. Plus, you can also see what areas you've already mastered and shift your focus away from them.
4. Building Test Taking Skills
Most practice exams will mimic the format of the CFA as closely as possible. That makes them a good tool for learning the best ways to approach each question type. Gaining experience with a CFA sample exam now will save you time and help you get a higher score when working through the real thing on your test date.
5. Building Your Confidence
It can be daunting to sit down for your first attempt at the CFA exam. Practice exams that mimic the conditions of the actual exams will help you get used to that experience and build up confidence while you study. Thanks to that, you shouldn't have any problems with nerves when the time comes to earn your certification.
---
Top 3 Best CFA® Mock Exams of 2022
CFA Mock Exams FAQs
Q: How many mock exams for CFA level 1, 2, and 3?
A: , but you should plan to take about 4-8 CFA practice exams for level 1 and 2. For level 3 you should plan to take more practice exams, at least 6, because it is harder than the previous levels. This all depends on your experience and knowledge in the industry. The more practice exams you take the higher chance you have of passing.
Q: How many mock exams does CFA provide?
A: CFA Institute should provide a mock exam when you register, up to 3 max for each CFA level.
M