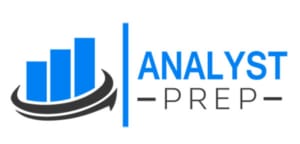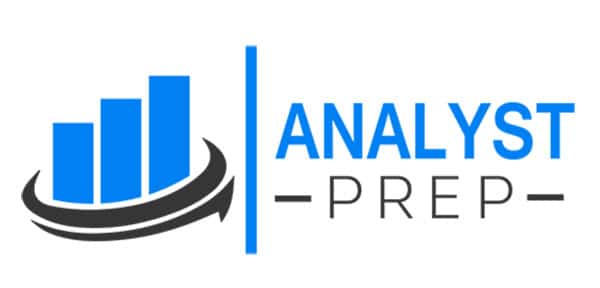 It seems that there's always some additional task or certification for Financial professionals. Whether you have to pass a certification exam or pursue courses to continue your professional education, finding a place to prepare you for these career milestones can be just as much work as the job you're trying to pursue.
But where do you start your search? How do you know that you've found the best options available to you? Don't worry, we've got a shortcut for you:
Keep reading to learn more about AnalystPrep and their treasure trove of review content.
CFA Practice Questions
Here's a few practice questions, courtesy of Analyst Prep, to give you a better sense of the exam. This will also give you a better sense of the quality of preparation you'll get using Analyst Prep.
Overview of AnalystPrep
AnalystPrep is an educational company that strikes a difficult balance of information and accessibility. They do this through technological refinement by creating a high-tech online dashboard, as well as a focus on providing in-depth study materials for different finance-related certifications.
AnalystPrep's Courses have these features:
Dashboard for Tracking Progress

Question Bank with Practice Questions

Mock Exams

Customizable Practice Quizzes

Downloadable Notes and Lessons

Video Library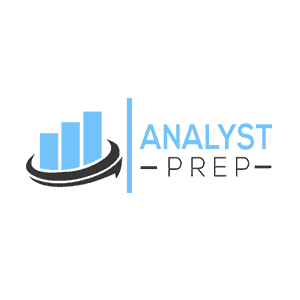 20% Off Analyst Prep CFA & FRM Courses
457 uses today
Last Used: 21 minutes ago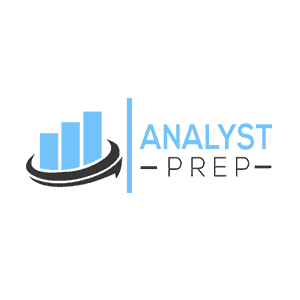 Enjoy 25% Off Analyst Prep CFA & FRM Courses
36 uses today
Last Used: 21 minutes ago
What's Included With AnalystPrep
Personal Dashboard
Log into your user account with AnalystPrep and you'll see a ton of useful sections and tools to help you succeed. Let's start with the Dashboard, since it's essential for accessing the rest of this course.
The Dashboard section of your account clearly displays your current lesson progress and the lessons that you still have to complete. There's also a breakdown of each subject and a progress bar that updates as you complete materials like lectures and practice tests.
Keep in mind that this dashboard is used for both Chartered Financial Analyst (CFA) and Financial Risk Manager (FRM) exam study materials. Whether you're enrolled in one, the other, or both, you'll interact with this exact course dashboard— although it will only display info for one course at a time in order to prevent confusion.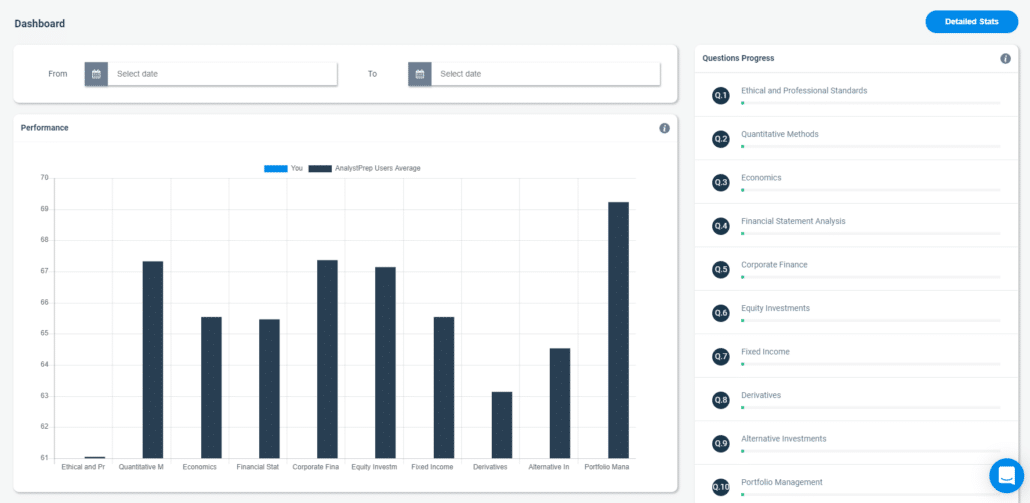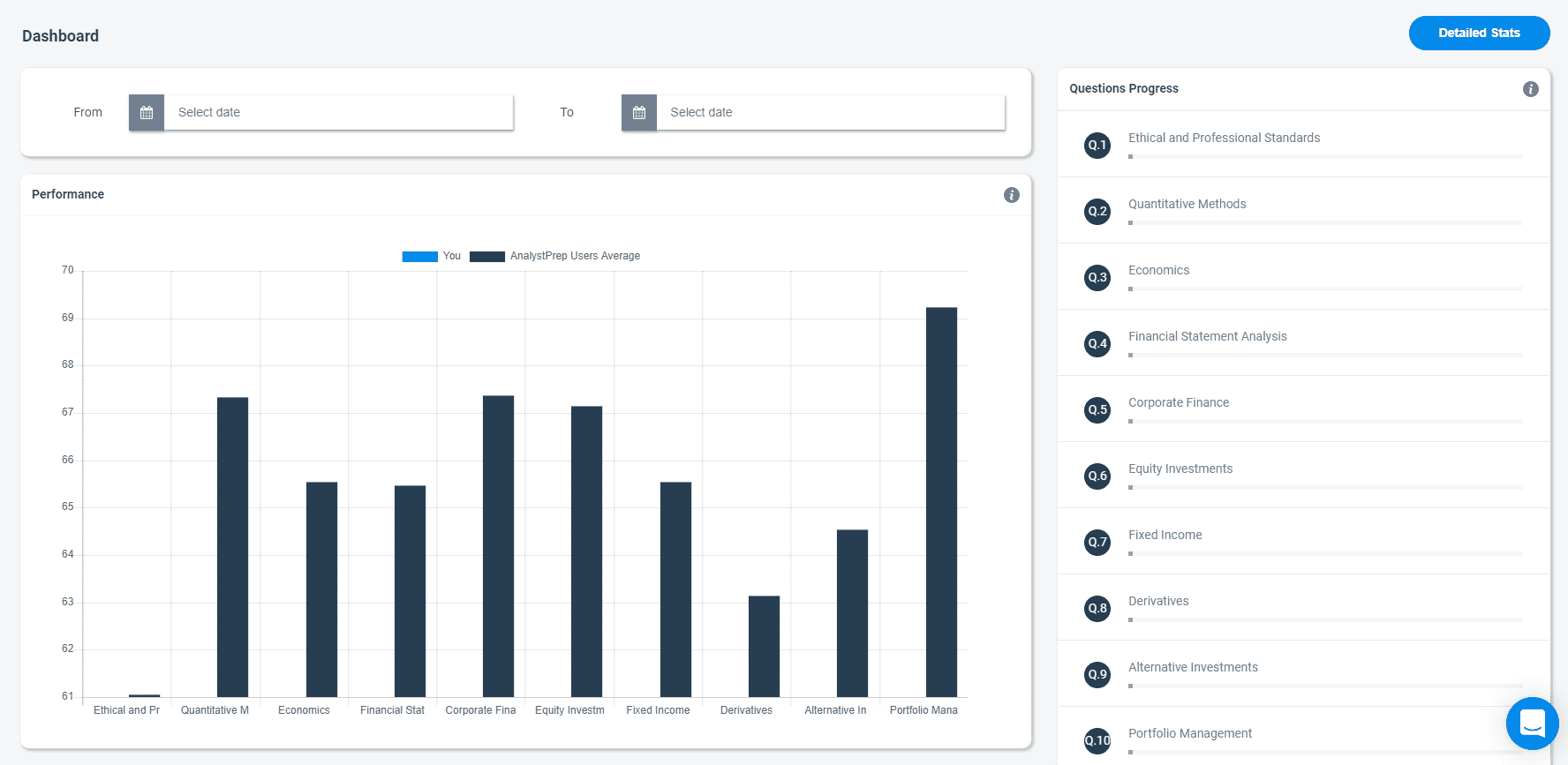 Question Bank with Practice Questions
Looking past your personal Dashboard within your AnalystPrep account, you'll see a section that's filled with all the different subjects pertaining to your exam. Click one of these subjects and you'll see a practice question to help prepare you for the real test.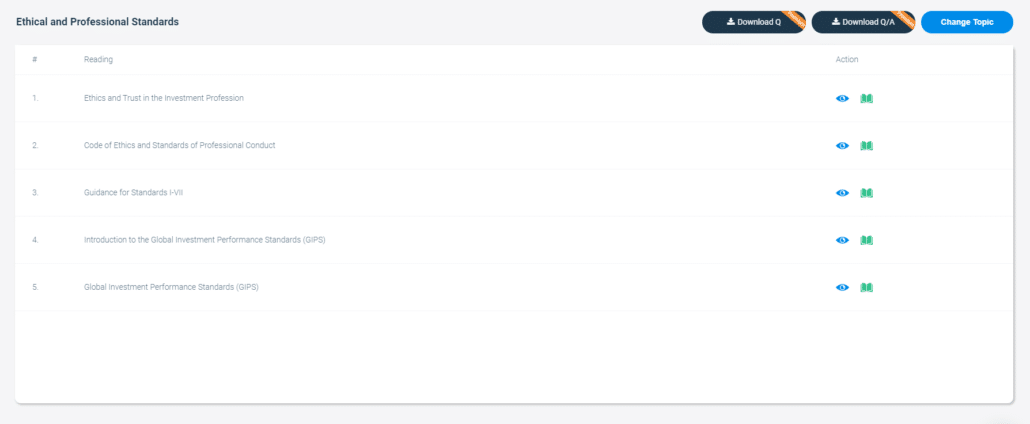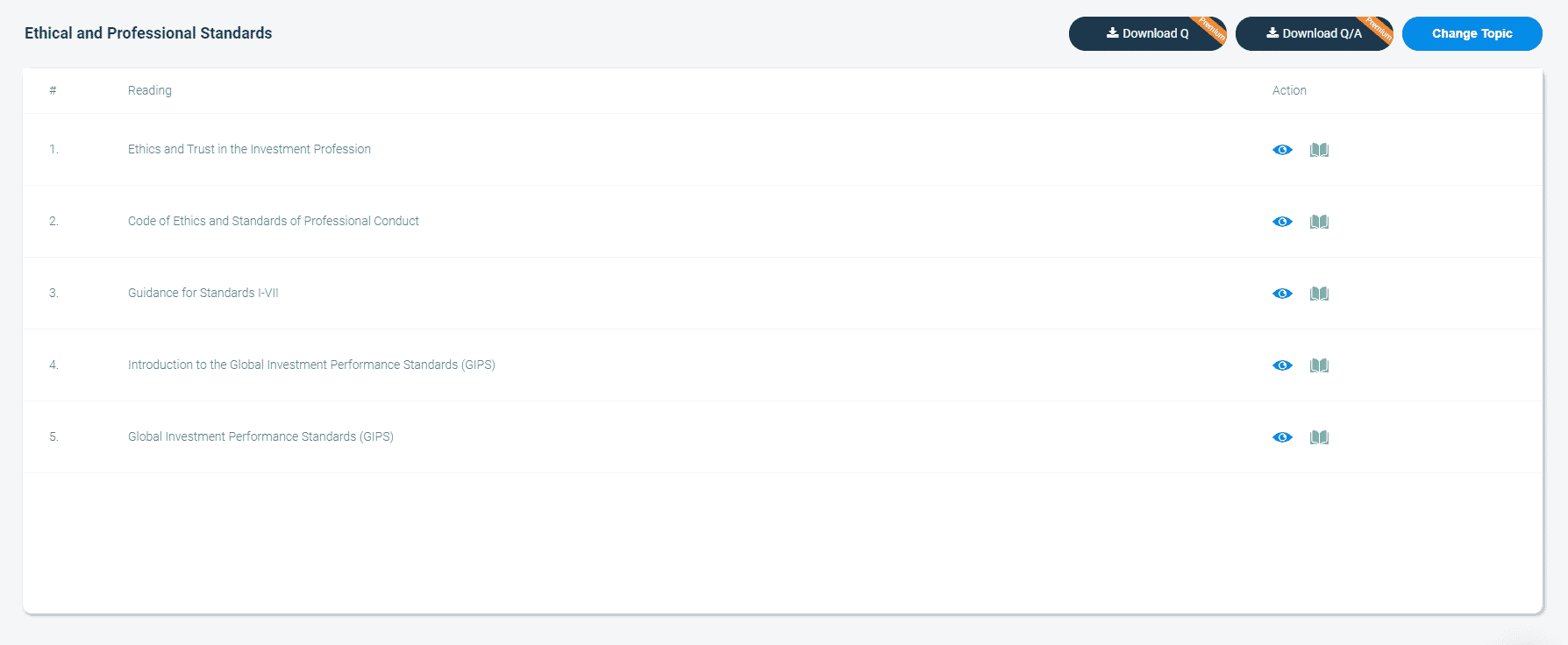 AnalystPrep pulls these practice questions from a qBank of over 3,000 test questions. When answering them, you also have the choice of rating each question if you "loved" or "hated" it. This helps other students too, since the question bank is updated regularly to replace unpopular questions.
Mock Exams
Once you're ready to move onto the next step in your CFA or FRM study schedule, you can click on the Mock Exams section of your dashboard. By practicing in this way, aspiring financial professionals can adjust to the format and structure of the exam before test day, relieving any pre-exam jitters.
There are a couple of specific features worth mentioning when it comes to AnalystPrep's Mock Exams. First, you're allowed to print out the full exam and/or its answers— allowing you to even more accurately set up conditions at home to simulate your actual test day. Second is that you can compare your results with other students after completing your tests online. This means you'll know exactly where you stand when compared to your fellow CFA Level 1 or FRM Part 2 test takers.
Customizable Practice Quizzes
You may be thinking, "Aren't mock exams and practice quizzes essentially the same thing?"
Not exactly. Here's what makes AnalystPrep's practice quizzes different:


AnalystPrep provides you with a section in your login titled Practice. After specifying your chapter and subject of study, you also have the option to filter down the content that you want to review even further with more descriptors. Once you do, this platform will generate a unique practice quiz based on your parameters.

Do you want to include questions you haven't answered yet? What about questions that you've previously answered incorrectly? You can select these criteria, in addition to specifying the amount of questions on each quiz. This is a source of endless review and improvement of trouble areas— an incredibly helpful resource for you to pass your exams.
Downloadable Content
Mobile access is important to many students who like to study on their smartphone or tablet. But what about offline access?
AnalystPrep easily meets the first criteria by supporting mobile devices without the need of a dedicated app. But here's how it approaches the second criteria:
AnalystPrep's Notes section has several downloadable files that can be taken with you anywhere. Much like the practice quizzes mentioned earlier, you can even print these items out should you need to take your review somewhere without a solid internet connection. Essentially, this allows you to maximize your studying anytime and anywhere— no more excuses!
Video Content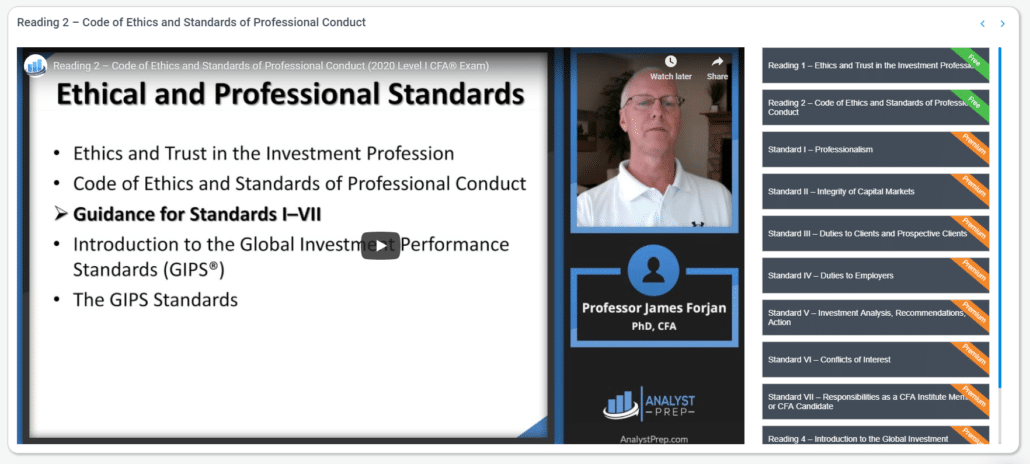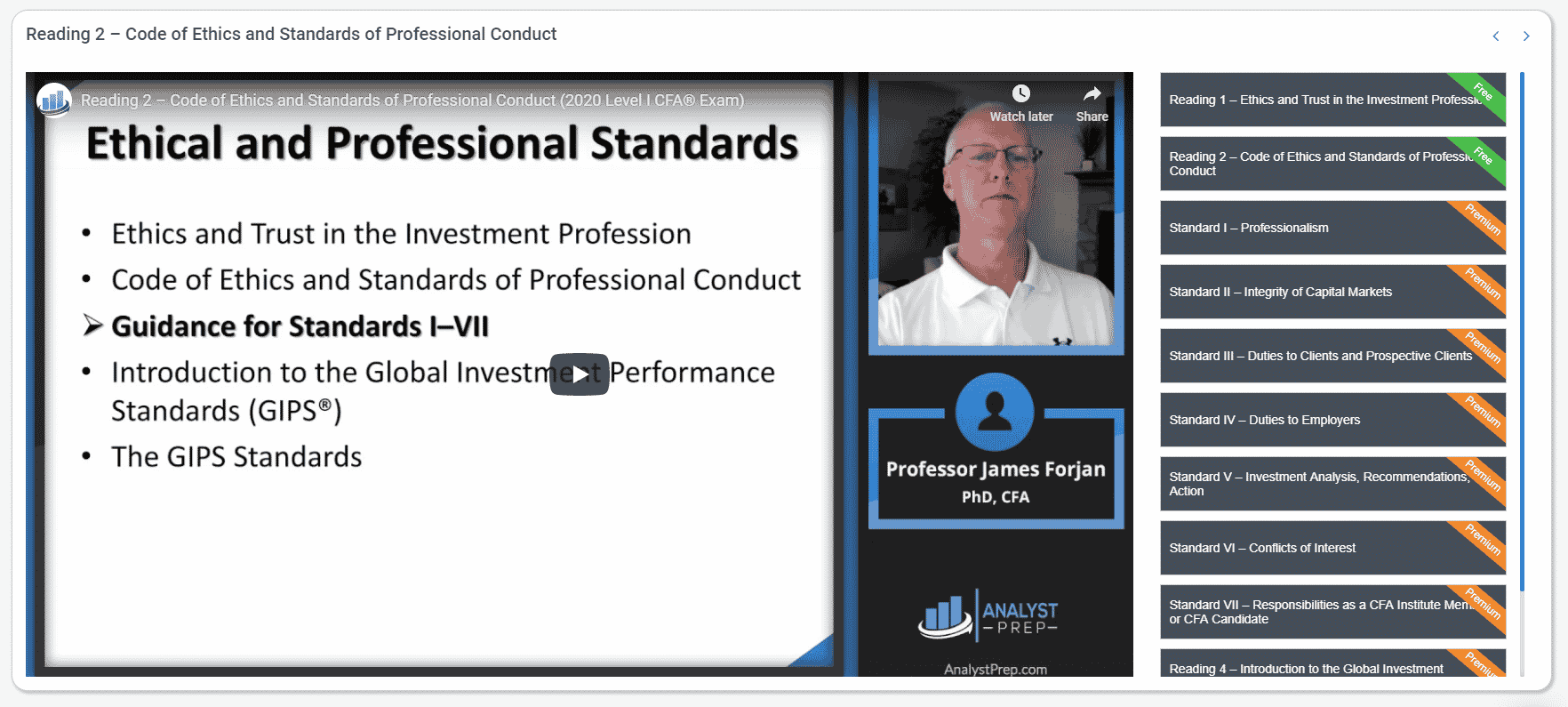 The last piece that really rounds out this CFA/FRM prep company is their library of video lectures. These are broken down by topics in each chapter and are a great supplement for those who prefer to learn in this way. They're all taught by Prof. James Forjan, a charismatic and knowledgeable CFA with a PhD level education. Since he's written several instructional materials relating to financial markets and risk management, you'll be in the best possible hands when learning from one of his lectures!
AnalystPrep Pricing
Now that you know what AnalystPrep provides, we're sure you'll want to know the price. Luckily for you and countless other students, this company provides these quality bundles at prices that are lower than the rest of the industry.
Your price will vary depending on which exam you want to study— as well as which part (or parts) of these multi-part exams you want to cover.
AnalystPrep has a more limited package option for those on a tight budget, but you're far better off paying a bit more for the higher-priced packages. If you enroll in the middle or top tier package for CFA or FRM, you're guaranteed access to the question banks, practice tools, video library and study notes for less than a couple hundred dollars.
Here's the best part:
Signing up for a premium package will give you unlimited lifetime access to your account. This is a steal considering that AnalystPrep will continue to update your materials with new and relevant information. Ultimately, the total cost is fairly priced at less than $500, and we recommend you choose this option for that reason.
Pros & Cons
Time to break down the good and the bad with this prep course provider:
Personal Dashboard: Although a simple aspect that most students overlook, AnalystPrep's personal dashboard feature is extremely impressive. This dashboard will keep you on track with your studies and help guide you along the path to success on exam day.
Question Bank: The Question Bank is a fantastic tool for quick reviews of specific subjects. These sets of over 3,000 questions are great for on the go review in between practice exams.
Practice Exams: AnalystPrep takes Practice Exams to the next level with their mock exams. Within your user account you'll have the ability to view or print out practice exams as well as their full sets of answers. This is a great review tool for gauging exam readiness and identifying trouble areas.
Lack of Personal Instruction: There's something to be said about things that are classic. For some, there's no better learning experience than the traditional in-classroom experience. If you're one of these people, you might want to look elsewhere for your CFA or FRM exam prep.
---
Frequently Asked Questions
Still have questions? Let's get you some answers:
When is the next CFA Exam?
The next CFA Exam has been delayed to December of 2023. There will also be a test in February of 2023.
Does AnalystPrep have enrollment qualifications?
In order to enroll with AnalystPrep, you must either be in your last year of college, already have your college degree, or have a total of 4 years of professional working experience.
How long does it take to study for the CFA exam?
According to AnalystPrep's website, students spend approximately 308 hours preparing for each exam.
Ideal Customer
Here's our analysis of who would be a good fit with AnalystPrep:
If you prefer to work with companies that make the most of modern technology,

this is the course for you.

If you like customizable practice quizzes,

this is the course for you.

If you like having the option to print out mock exams and other study materials,

this is the course for you.
If you're looking for a more traditional classroom setting, this isn't the course for you.
Analyst Prep Discounts & Promo Codes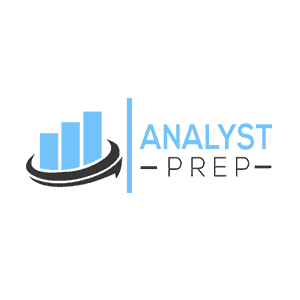 20% Off Analyst Prep CFA & FRM Courses
457 uses today
Last Used: 21 minutes ago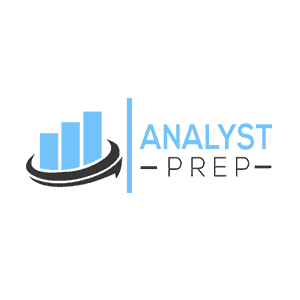 Enjoy 25% Off Analyst Prep CFA & FRM Courses
36 uses today
Last Used: 21 minutes ago
Final Recommendation
AnalystPrep's tech-focused approach to exam review really stands out among other FRM and CFA providers. For the student who wants to take full control of their studying, have up-to-date tracking of their progress, and not have to pay an arm and a leg, there really is no better choice than AnalystPrep!