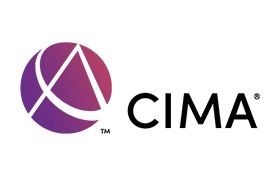 The Certified Investment Management Analyst (CIMA) designation is a great way to prove to employers that you're a qualified investment consultant or financial advisor. It can have tremendous benefits to your career as well— one study found that over 80% of CIMA own their practices.
However, earning that certification is a lot of work. You'll need to study hard and pass the CIMA exam before you can start applying your designation to your work.
Luckily for you, there's a very effective way to ensure you pass.
Online CIMA practice courses are an excellent way to prepare for the exam. A registered education provider that's been approved by the Investment Management Consultants Association can help you learn everything you need to know to quickly pass the exam on your first try.
Check out our top picks below!
Best CIMA Study Materials
---
1. Wiley CIMA Review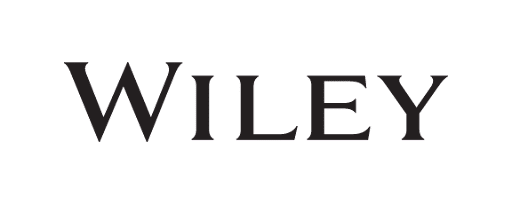 OVERALL RATING: ★★★★★
Wiley effortlessly blends video lessons with practice problems to ensure you know how to apply what you've learned to your career. That's just one reason why they're our top pick for this course— keep reading to see the rest!
Course Details
Wiley teaches students by offering them a mix of video lessons, self study materials, and practice exams. Everything you learn in each 30-45 minute lesson is quickly followed up with a few assessment questions and a set of study sheets. These help important topics stick in your memory as you move forward through the course. Additionally, you can complete up to 5 full length practice exams whenever you want to see if you're ready for your CIMA test. With all this on your side, you're practically guaranteed to pass on your first try.
Wiley Features
1,000+ Test Questions
5 Full Length Exams
30-45 Minute Lessons
Detailed Performance Metrics
Official IWI Materials
Online Student Discussion
Wiley CIMA Pros and Cons
End of Lesson Assessment: After each lesson you'll have a chance to answer a few assessment questions. This will show you how well you understand the topic that was just covered.
Performance Metrics: Everything you do in this course is fed back into detailed performance metrics to show you exactly how prepared you are for the CIMA exam.
Bite Sized Lessons: Lessons are kept intentionally short in length so you aren't overwhelmed with too much information at once while studying. This way, you can study in short bursts or longer sessions without any interruptions.
Bottom Line: Wiley has the best study materials out of any CIMA content providers. If you're interested in learning everything correctly the first time around and starting your career on the right foot, give this course a try!
---
2. Chicago Booth CIMA Review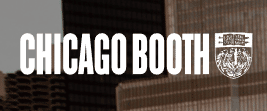 OVERALL RATING: ★★★★★
Chicago booth offers live classes online or in person to teach you everything you need to know about the CIMA certification. They're not just for aspiring financial advisors in Chicago, either— although they're a great fit if you're interested in working in the windy city!
Course Details
Chicago Booth focuses wholly on live classroom sessions to teach you about the CIMA exam. These can be taken either online or in person, so you don't need to worry about commuting if you're far away from the nearest classroom location. During the course, you'll work through printed materials under the guidance of an experienced teacher. At any time you can ask questions and receive help with what you're working on. Practice problems are also given out at certain milestones to ensure that you know how to apply everything you've learned.
Chicago Booth Features
Live CIMA Classes
Printed Workbooks
3 Bonus Problem Solving Lessons
Online Q&A Platform
CIMA Study E-books
Chicago Booth CIMA Pros and Cons
Print Materials: All students gain access to printable study materials they can use to follow along during live class sessions. This also allows you to brush up on specific topics when you're away from the classroom or computer.
Online Q&A Platform: At any time you can access the online Q&A platform to ask questions as you study for the CIMA exam. This way, you can learn from experienced investment consultants and apply their knowledge to your CIMA certification and post-exam career!
Strict Schedule: Lessons are given on a strict schedule— after all, this is a live course. This can make attending more difficult for those with irregular working hours; if you fit this description, you may prefer a self-paced course like Wiley instead.
Bottom Line: Chicago Booth's live classes are an excellent tool for ensuring that you pass your CIMA certification exam. If you want to learn in a highly interactive and engaging classroom environment, this is the course for you!
---
3. Yale School of Management CIMA Review

OVERALL RATING: ★★★★★
Yale's focus on self study materials helps you prepare for the CIMA exam at whatever pace you're comfortable. They offer an Ivy League education in investment management that's worth your consideration.
Course Details
Yale's Certified Investment Management Analyst program focuses entirely on self study test prep. Students can work through the on demand video lessons at whatever speed they like. Each lesson comes with an additional set of notes and slides so you can easily review what you've learned. You can even write notes on these materials as you study— in fact, this is highly recommended to ensure you retain the information contained on each page. You can also complete practice questions at any point during the course; these 1,000+ questions correspond to certain lessons and can be used to build custom quizzes.
Features
Lecture Videos
CIMA Program Readings Library
Test Prep Overview Videos and Slides
Over 1,000 Practice Questions
Discussion Board Access
Yale CIMA Pros and Cons
Readings Library: All course customers can search through Yale's extensive CIMA program library for extra information. This alone is worth the cost of admission!
Discussion Board: Students gain access to a discussion board where they can interact with and even learn from their peers in the study program. If you're interested in networking with future investment advisors and consultants, this is a fantastic opportunity to do so.
High Price: At $4,500, this is easily the most expensive CIMA prep course on this list. But since you're getting an education from an Ivy League school, you can expect high quality for the tuition.
Bottom Line: Although it doesn't exactly replicate the experience of attending the prestigious institution, you can expect a worthwhile experience with Yale School of Management working alongside fellow wealth management professionals.
---
4. Wharton Executive Education CIMA Review

OVERALL RATING: ★★★★★
Wharton splits their course into 3 different modules focusing on self study, live learning, and course readings. This versatile catalog of courses allows you to stay motivated and work through a diverse array of study materials, offering a well-rounded learning experience.
Course Details
Wharton's course is split into 3 key modules. The first is a 60 day self-study program where you'll develop a strong baseline knowledge of the CIMA designation. From there, you'll be enrolled in a 2 week live course where you'll be taught the finer details of work as a CIMA. You'll be able to ask questions and focus on the areas you need to most help with. Finally, you'll spend the last 50 hours of the course reading through and annotating the Investment Advisor Body of Knowledge. Completing all of this ensures that you're ready for the CIMA exam.
Features
60 Hour Self Study Course
2 Weeks of Live Lessons
Ebook copy of Investment Advisor Body of Knowledge
Experienced Staff
Practice Exams
Wharton CIMA Pros and Cons
Live and Self Study: Students completing this course will complete a 2 month self study course before gaining access to 2 weeks of live online classes. This provides a diverse curriculum of materials that will keep you engaged throughout your entire educational journey.
Expert Instructors: If you sign up for Wharton's course, you can work with teachers who literally wrote the book on CIMA certification. Classes are taught by the authors of A Non-Random Walk Down Wall Street and Investing for a Lifetime: Managing Wealth for the "New Normal".
Course Delay: Wharton's program is currently under a curriculum review by its faculty. It will not be available for purchase until August— so keep their page bookmarked if you're interested in enrolling once they're available!
Bottom Line: Wharton's course is one of the most comprehensive CIMA study programs out there. I definitely recommend checking them out next time they open admissions.
---
CIMA Exam FAQs
How long does it take to get CIMA designation?
It can take anywhere from 6-9 months to earn your designation. This time will be spent on completing a practice course before passing the exam. It may also take longer if you're unable to pass on your first try.
Who earns more, CFA or CIMA?
Both are highly respected credentials in the field of investment. A Chartered Financial Analyst is much more flexible in terms of prerequisites, whereas CIMA holders need at least 3 years of work experience. However, the CFA exam is generally considered to be much harder overall.
Which is better, CIMA or MBA?
An MBA is much more comprehensive than a CIMA, but it takes a lot more work to achieve. It will take you several years to earn an MBA in contrast to the 6-9 months required for a CIMA.
Is CIMA equivalent to a Master's degree?
No, a Master's degree requires far more education and experience to earn. However, that doesn't mean the CIMA is worthless— it can serve as a good middle step for anyone working towards their Master's.