Our Verdict – Which is the Best CFA® Level III Exam Prep Provider?
Analyst Prep CFA® stands out as our premier choice for CFA® Level III Exam preparation. Combining a mix of live sessions and self-paced resources, including extensive lecture hours, mock tests, and flashcards, Analyst Prep provides a holistic learning experience. Their user-friendly mobile app and the option for online mentorship further elevate the course, ensuring tailored guidance for every student.
Are you ready to ace your final exam day and become a Chartered Financial Analyst? Well, if you don't have the best CFA® Level 3 study materials, you're not.
For most candidates, Level 3 is the final and most difficult step in earning your CFA® certification. By passing the CFA® Level III exam, you'll prove that you have what it takes to be highly regarded and distinguished in the finance industry.
Unfortunately, most CFA® candidates won't hit the mark.
According to the CFA® Institute, less than half of all takers pass the CFA® Level III Exam. Typically, the latter portions of multi-part exams have higher pass rates because the people taking them are experienced enough to pass the prior exam sections.
The fact that so few takers pass the Level III CFA® Exam indicates just how difficult this test really is!
Part of what makes this test so difficult to pass is a lack of good study materials. Most online educators only provide content up to level 2, leaving anyone hoping to go further out in the cold. Despite that, you do still have options.
We've gone ahead and found 6 of the best CFA exam prep courses for the Level III exam. From killer videos to a great mock exam, each of these CFA® Level 3 curriculums has something unique to offer, so check out our mini-reviews below!
These are the Top 6 Best CFA® Level III Prep Courses 2023:
Wiley CFA® Level III Review Course
Mark Meldrum
---
1. Analyst Prep CFA® Level 3 Prep Course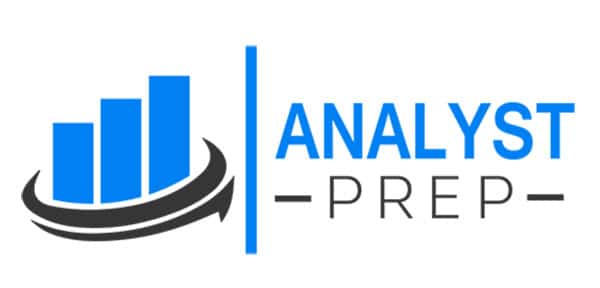 Analyst Prep is an excellent platform for anyone who wants to practice taking the CFA® exam in realistic exam conditions.
Course Details
AAnalystPrep's materials are crafted by CFA® charterholders who have personally navigated the exam. Our educators understand the keys to success. Every question undergoes rigorous validation to maximize your learning. We continuously update our practice questions to align with the latest CFA® Program curriculum and its challenge level. If you join the annual cohort of 20,000 registrants and discover why AnalystPrep is hailed as the top preparation platform for CFA® exams.
Analyst Prep Features
100+ MCQ Vignettes
800+ Practice Questions
40+ Essay-type Cases
Performance Tracking Tools
5 Ask-a-tutor Questions
24/7 Tech Support
12-month Access
Analyst Prep CFA® Level 3 Pros and Cons
Focused Curriculum Mastery: AnalystPrep's Level III program zeroes in on essential topics, mirroring the CFA's emphasis on portfolio management and wealth planning. By eliminating areas like Quantitative Methods, Corporate Finance, and Financial Statement Analysis, and maintaining the significance of Ethics, Alternative Investments, Derivatives, Equity Investments, and Fixed Income, AnalystPrep ensures candidates are primed for the 45%-55% weightage that Portfolio Management and Wealth Planning command in the Level III exam. This targeted approach ensures students invest time only in the most pertinent areas.
Exceptional Instruction: Based on glowing student reviews, James Forjan stands out as a brilliant instructor within the AnalystPrep Level III program. With testimonials from global students, including those from London, Forjan's teaching methods have been lauded as incredibly helpful, especially for those new to the CFA exams. Many recommend his videos as a crucial resource for optimal exam preparation.
Adaptive Practice Questions: AnalystPrep's Level III program offers a dynamic set of practice questions that are regularly updated to align with the current CFA® Program curriculum and its difficulty level. This ensures that students are always practicing with questions that mirror the latest exam standards, optimizing their preparation and boosting their chances of success.
Essay Questions: Unlike other courses, Analyst Prep also prepares you for the essay questions that appear on the CFA® level 3 exam. These questions can be tough to grade, but the instructors in this course do a great job identifying the important aspects that exam scorers consider when grading these questions.
Vignette Mastery: AnalystPrep's Level III course is meticulously designed to help students excel in the vignette-style questions, a distinctive feature of the CFA Level III exam. Their comprehensive approach ensures that candidates are well-equipped to tackle these complex, multi-part questions with confidence and precision.
Bottom Line: AnalystPrep's CFA Level III course stands out as a premier choice for candidates aiming for success. With content crafted by CFA charterholders who possess firsthand exam experience, the course zeroes in on essential topics, ensuring no time is wasted on redundant material. Their focus on the unique vignette-style questions of Level III, coupled with regularly updated practice questions aligned with the current CFA® Program curriculum, gives students a distinct edge. Brilliant instructors like James Forjan have received high praise from global candidates, further solidifying AnalystPrep's reputation. For those seeking a comprehensive, up-to-date, and expert-driven approach to the CFA Level III exam, AnalystPrep is the go-to platform.
TAKE ME TO ANALYST PREP CFA® LEVEL 3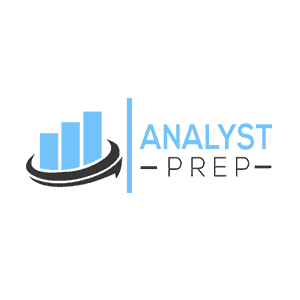 20% Off Analyst Prep CFA & FRM Courses
457 uses today
Last Used: 21 minutes ago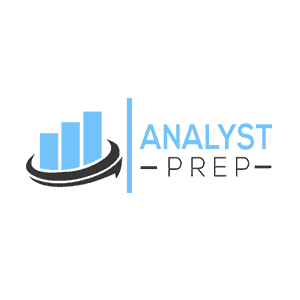 Enjoy 25% Off Analyst Prep CFA & FRM Courses
36 uses today
Last Used: 21 minutes ago
---
2. Kaplan CFA® Level 3 Test Prep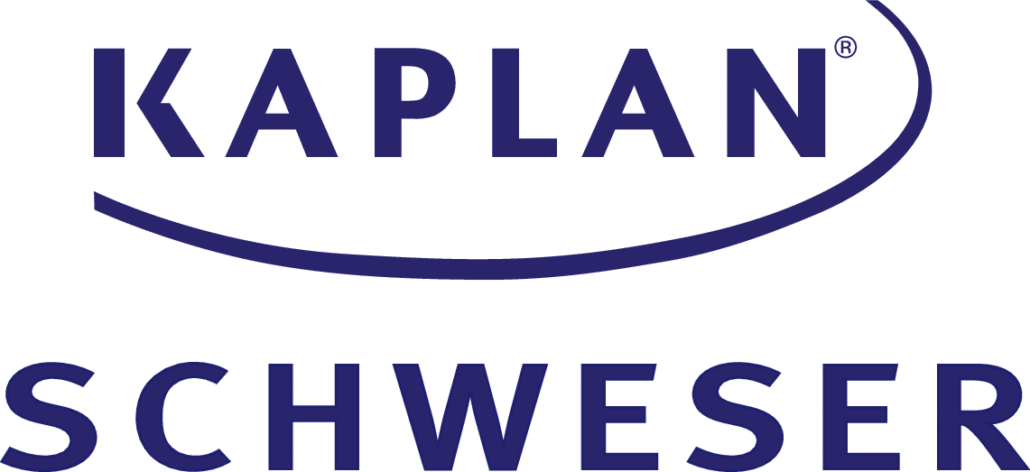 Kaplan's self-study program makes preparing for the CFA® exam a breeze.
Course Details
As I mentioned above, Kaplan's course focuses entirely on self-study methods for the CFA® exam. Everyone who signs up for the course can complete a series of on-demand video lectures followed by a series of practice exams. This allows you to immediately apply what you've learned and start creating test-taking strategies.
Kaplan Features
Pass Guarantee
Schweser Notes™
Mock Exams
Module Videos
Performance Tracker
Kaplan Schweser Community
Kaplan CFA® Level 3 Pros and Cons
Activity Feed: Kaplan makes your study schedule accessible and easy to follow through strategically placed weekly tasks. This can keep you motivated over a long study schedule, which isn't always easy with an online course. It also serves as a centralized hub where candidates can track their study activities, monitor their performance, and receive important updates and reminders.
Quicksheet: The Kaplan Quicksheet is a condensed, easy-to-reference guide that highlights essential formulas, concepts, and frameworks required for the CFA® Level III exam. It's an invaluable tool for last-minute revisions and ensures that candidates have the key information at their fingertips.
Jumpstart: Kaplan's Jumpstart offers a head start to CFA® candidates, allowing them to familiarize themselves with the curriculum and study tools well in advance. This early engagement can be crucial in setting the pace and building a strong foundation for the rigorous study sessions ahead.
InstructorLink: Kaplan's InstructorLink provides Level III CFA® students direct access to expert instructors, ensuring that students receive personalized guidance and clarification on challenging topics. This feature bridges the gap between self-study and classroom learning, offering a tailored approach to exam preparation.
Higher Price Point: Premium packages start at $1,099, a price point that's notably higher than several other CFA® courses out there. For those mindful of their budget, the Premium package from Kaplan might not be the best fit, despite its enticing study features like the Review Workshop. However, Kaplan provides more economical alternatives, like the Essential package.
Bottom Line: Kaplan's CFA® Level III course offers valuable tools like InstructorLink for personalized guidance, Jumpstart for a head start on studies, and Quicksheet for quick topic reviews. However, its emphasis on self-study might not cater to those seeking live content. While the course provides robust resources, candidates desiring real-time interactions might consider alternatives like Bloomberg or Fitch.
Take Me To Kaplan CFA® Level 3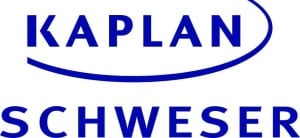 Get 15% Off Kaplan CFA Review Course
60 uses today
Last Used: 1 hours ago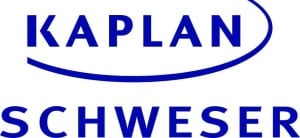 Enjoy 15% Off Kaplan CFA Review Course
40 uses today
Last Used: 57 minutes ago
---
3. Bloomberg CFA® Level 3 Review Course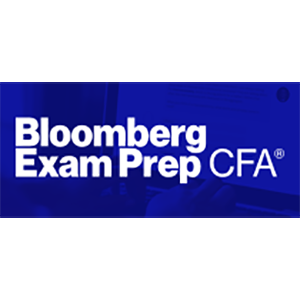 Bloomberg is a company with monumental influence in the finance industry. Their CFA® Level III exam program backs up live learning with well-made practice exams.
Course Details
With the same format as Analyst Prep, Bloomberg focuses on exam practice. However, they also include a series of video lectures and an option for 1-on-1 tutoring. That way, students can reinforce what they've learned by immediately applying it to practice exams. The course will also constantly shift to focus on your weaknesses so you're ready for anything by the time you need to pass the CFA® level 3 exam.
Bloomberg Features
10,000+ Practice Questions
80 Ask-a-Tutor questions
9 Full Exams
Private Tutoring Sessions
Money Back Guarantee
Bloomberg CFA® Level 3 Pros and Cons
Adaptive Learning: This course updates its curriculum to match your progress and keep you focused on the areas where you need the most help. If you're already familiar with financial reporting but struggle with risk management, their platform will adapt to your specific educational needs.
Tutoring: Students can receive 1-on-1 tutoring from the expert instructors who teach this course. These investment professionals can provide a unique perspective on difficult concepts that can inform your professional decisions in the future! It's important to note that tutoring isn't included in every CFA® study plan.
Pro – Comprehensive Dashboard: Bloomberg's CFA Level III course features an intuitive and comprehensive dashboard that provides candidates with real-time performance metrics, ensuring they are always aware of their strengths and areas needing improvement. This data-driven approach allows for a more targeted study experience, optimizing preparation efforts.
Price: Bloomberg's high-quality materials come at a high price. This is easily the most expensive course on this list, but it's a worthwhile investment if you're serious about passing Level III.
Limited Offline Access: Bloomberg's CFA Level III course heavily relies on its online platform, which can be a limitation for students who prefer to study offline or in areas with unreliable internet connectivity. This can hinder consistent study routines, especially for those on the move
Bottom Line: Bloomberg's CFA® Level III program stands out with its adaptive learning technology, ensuring tailored content delivery for each student. Coupled with one-on-one tutoring, it offers a personalized study experience. However, the platform's premium pricing might be a deterrent for some, and the absence of certain interactive features can limit engagement. Still, for those seeking a tech-forward and customized approach, Bloomberg remains a strong contender in CFA® preparation.
---
4. Fitch Learning CFA® Level 3 Study Materials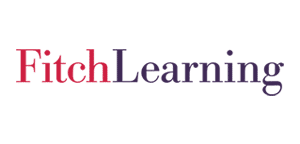 Fitch's virtual classroom provides a traditional experience for a reasonable price. It's a decent choice if you prefer a classroom setting when studying.
Course Details
Fitch Learning's course is one of the best CFA® Level 3 learning materials because it focuses heavily on creating a good classroom experience. Lessons are taught live online each week and come with a wide range of bonus study materials. Plus, each week is capped off by a live webinar that includes a Q&A session with your teacher. Fitch does also provide a self-study course, but it isn't quite as developed as the virtual classroom. Still, it's a nice alternative for any students who don't like live learning.
Fitch Learning Features
5,000+ Practice Questions
Online and Printable Mock Exams
Class Notes
Weekly Webinars
Mobile App
Fitch Learning CFA® Level 3 Pros and Cons
Lots of Options: Fitch Learning offers a virtual classroom, online learning, and review options. That's three different ways to prepare for the Level III exam. If you need more guidance, you can choose a live class. Want downloadable content? You can study your CFA® Level III content between class sessions by downloading or printing exams and study sheets. This lets you study offline as well, which is great when you need a break from staring at a screen!
Consistent Contact and Support: One of the strengths highlighted in our Fitch Learning Review is their consistent support and contact from mentors. This feature provides learners with ongoing guidance and assistance throughout their learning journey. The presence of mentors ensures that learners have access to experienced professionals who can answer questions, provide clarification, and offer personalized feedback, creating a supportive and enriching learning environment.
Scheduling: The tough part of any live course is that you need to have a lot of free time for scheduling. If you have conflicting time commitments, Fitch isn't a good fit for your study needs.
Interface Learning Curve: Fitch Learning's CFA Level III platform, while comprehensive, may present a steeper learning curve for some users, especially those not familiar with advanced digital interfaces. This can lead to initial delays as candidates familiarize themselves with the system.
Overwhelming Content Depth: While Fitch Learning provides in-depth content, some students find the sheer volume of information for CFA Level III to be overwhelming, potentially causing them to spend more time on certain topics than necessary and potentially missing out on efficiently covering the entire syllabus.
Bottom Line:Bottom Line: Fitch Learning's CFA Level III program offers diverse study options, from virtual classrooms to online modules. Its downloadable content is ideal for offline studies, and consistent mentor support ensures personalized guidance. However, the platform's interface might be initially challenging for some, and the extensive content can be overwhelming. Despite these, Fitch Learning remains a comprehensive choice for CFA preparation.
---
5. Wiley CFA Level 3 Study Materials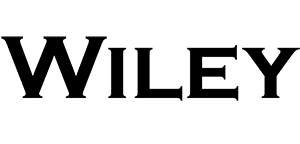 Following Wiley's merger with UWorld, the trajectory of their CFA® prep content is unclear. Those considering Wiley should remain vigilant and monitor any updates to the course content or platform. Due to these uncertainties and possible changes after the merger, our endorsement of Wiley for CFA® preparation is currently withheld.
Course Details
Wiley's CFA® Level III Exam course contains a mix of live classes and self-study materials. Students can access 90+ hours of live or on-demand lectures in addition to study guides, mock exams, and flashcards. You can also upgrade the course to speak with a professional online mentor who will assist with making sure that you pass the level 3 exam!
Wiley Features
90+ Hours of Video Lectures
Pass Guarantee
Mobile App
Mock Exams
Downloadable Flashcards
Wiley CFA® Level 3 Pros and Cons
Bite-Sized Lessons: Lessons are 30-45 minutes long and break down difficult topics into easier-to-understand parts that fit any learning style. This way, even students with shorter attention spans can easily digest the educational material being presented through this course.
Content Updates: Some students have noted that Wiley's materials occasionally lag in updating to the latest CFA® curriculum changes, potentially leaving learners with outdated information.
Question Limitations: The course has been reported to offer a limited number of end-of-chapter questions, which might not adequately facilitate comprehensive topic revision. Additionally, sporadic inaccuracies in practice questions can be confusing for students.
Overwhelming Content Depth: While Fitch Learning provides in-depth content, some students find the sheer volume of information for CFA Level III to be overwhelming, potentially causing them to spend more time on certain topics than necessary and potentially missing out on efficiently covering the entire syllabus.
Bottom Line: While Wiley's CFA Level III course offers bite-sized lessons designed for easy comprehension, concerns arise from its limited end-of-chapter questions and occasional inaccuracies in practice content. Additionally, the recent integration into UWorld casts doubt on the future direction of their CFA® prep offerings. Given these issues, coupled with potential delays in updating to the latest CFA® curriculum, students might want to consider other options for a more consistent and reliable preparation experience.
---
6. Mark Meldrum CFA® Level 3 Exam Prep

Mark Meldrum uses performance metrics to create a competitive study environment. Although he lacks the big-name recognition, this CFA® exam study tool offers similar benefits to the top options.
Course Details
Mark Meldrum takes a very unique approach to preparing students for the CFA® exam by comparing your performance on the course against other MM subscribers. This helps those with competitive mindsets compete against each other as they increase their overall scores. Plus, even people who don't care about competition can see the benchmark and know how much work is necessary to achieve similar results.
Mark Meldrum CFA® Level 3 Features
Lecture Videos
Thousands of Practice Questions
Custom Study Planner
Performance Stats
Pass Guarantee
Mark Meldrum CFA® Level 3 Pros and Cons
Performance Stats: At any time you can check your performance against the benchmark set by other MM students. This competitive edge can be very motivating to certain types of people.
No Live Learning: There is currently no live learning option for this course. As a substitute, Mark Meldrum's YouTube channel has some free lecture content to supplement other aspects of the course.
Diminished Effectiveness: While Mark Meldrum's courses have been praised for their effectiveness in Levels I and II, feedback suggests that his approach for Level III doesn't maintain the same caliber of instruction, potentially leaving students less prepared for this crucial stage.
Subpar Q-Bank: For the 2023 CFA Level III exam, Mark Meldrum's Q-bank has garnered criticism for its quality. Students have found it lacking in depth and not reflective of the exam's complexity.
Lack of Comprehensive Coverage: Some students have noted that certain essential topics for Level III are not as thoroughly covered as they should be, leading to potential gaps in knowledge and understanding.
Bottom Line: While Mark Meldrum's CFA Level III course offers a motivating feature allowing students to benchmark their performance against peers, there are concerns to consider. The course's effectiveness seems diminished compared to its Level I and II counterparts, the Q-bank for the 2023 exam has been criticized for its quality, and there are gaps in topic coverage. Prospective students should weigh these factors when deciding on their Level III preparation."
CFA Level 3 Exam FAQs
Q: How long is the CFA Level 3 exam?
A: There are two 2-hour and 12-minute sessions, along with a break, for a total time of 4 hours and 24 minutes to complete the Level III CFA exam.
Q: How many questions are in the CFA Level 3 exam?
A: The first session will have 8 to 15 questions with multiple parts that allow you to construct your response. The second session has 44 multiple-choice questions that are worth 3 points each.
Q: What is the pass rate of the Level III CFA exam?
A: As discussed before, the Level III CFA exam has the toughest passing rate of the three CFA exams, which is why it currently has a 43% passing rate, with an average of 39%-56% over the past decade. This is why investing in the best CFA® level 3 study materials is so important.