Bloomberg CFA Exam Prep has delved deep into its bank of financial and technical resources to produce one of the top CFA® review courses on the market. Their coursecomes with one-on-one tutoring and targeted micro-lessons.
This course is so optimized for potential CFA exam passage that Bloomberg offers an unmatched pass insurance. This is a decent course for you if you want to save time, guarantee success, and use the best available test-prep technology and tools that the industry has to offer.
PROS
1. Dashboard
Visually speaking, you're not going to find a more well designed layout than the Bloomberg Dashboard. The main page is not only aesthetically pleasing, but also it's extremely well-crafted to keep you focused on the important components of the exam prep plan. You're going to see your progress tracker (broken down by section and percentage of completion), a breakdown of the courses in which you're excelling or failing, a topical layout, and an overall analysis of your performance.
2. Non-Traditional Layout Options
If you're not someone who is looking for the standard test prep course layout, this tool has another option for you: the Knowledge Map. Using this tool, you can see a breakdown of each section within a non-traditional mapping system. If this unique look scares you, revert back to the standard layout, but it's definitely a great option for you if you want to look at the overall test content in a different manner.
3. Adaptive Learning
Bloomberg's AI software analyzes your performance and really caters the course to focus on the areas in which you didn't excel. The more hours that you put in, the more customized the program becomes. So, don't worry if you're not crushing a certain section early on in studying – this tool will ensure that you circle back to this topic in due time. Other tools may have similar options, but the level to which this AI operates isn't likely to be reached.
4. Time-Saving Studying
The ability to save time also means that you're going to save money, as any future CFA® will tell you. Therefore, by using the Bloomberg CFA Exam Prep tool, you're going to be able to put plenty of study hours back into the bank – students who complete the course spend only 185 hours on average studying, which is well below the 287 hours that is the industry average.
5. Trial Period
Some test prep tools give you a couple of days or up to a week to see if you like the style and layout of the course. Bloomberg doubles the high end of that range, as it gives you a full 14 days to determine whether or not it is the exam preparation platform that fits your needs.
6. Tutoring
While other courses may offer some type of tutoring services, the qualifications of the Bloomberg CFA® sages is unmatched. You can even check out their credentials before signing up for the trial, which is a testament to their level of expertise.
CONS
Complexity
While many users appreciate the extensive layout and multitude of features available in this tool, others may find the sheer number of clickable areas to be daunting. There are so many different tools that you could use, and ways in which you can track/see your progress, that people who are looking for a simple test prep tool may not prefer this platform. It's not going to be the best option for you if you like to simply go to the home page, click into their lesson, and dip out once finishing.
Ideal User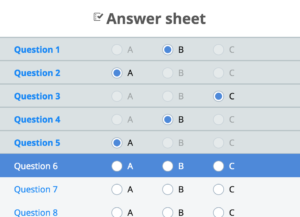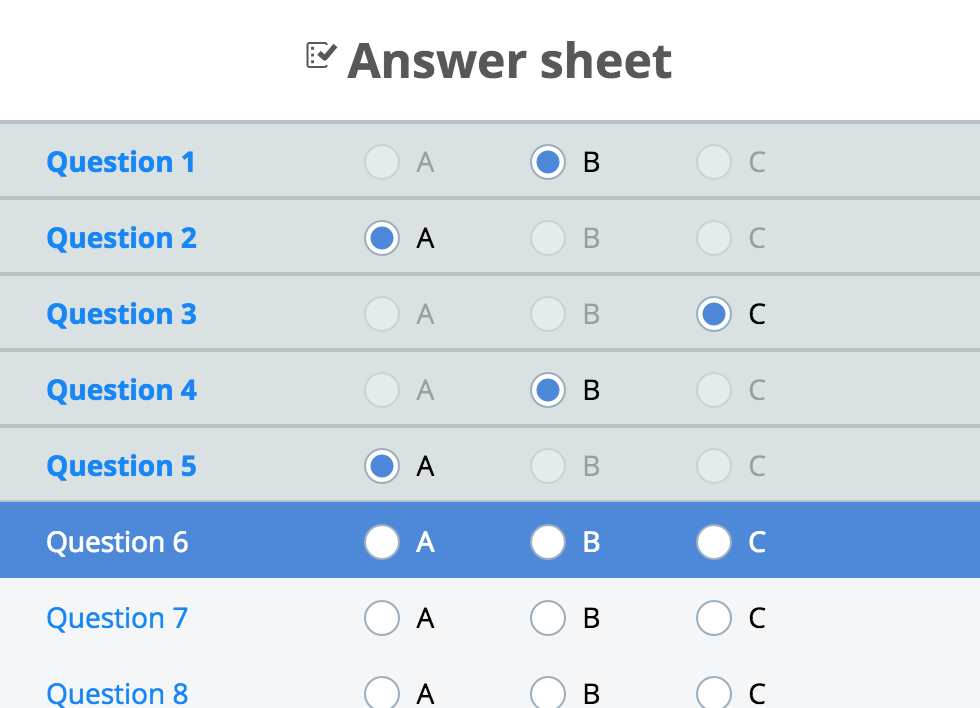 As briefly mentioned above, the ideal user for this course isn't going to be someone who considers themselves tech-averse or simple with regard to online tools. This course is designed to give you the best of what the web has to offer, and it's not going to shy away from potential clicks.
Bloomberg's CFA® exam prep materials are aimed at busy working professionals who like to see their progress tracked in an efficient way. There are the basic metrics and layouts that provide an encompassing look at your CFA® journey, but there's also in-depth tools to really delve into a high-level analysis of how you've done.
Another time-saving tool is the ample amount of tutor help that's included in the tool. If you have a question that's really delaying your progress, don't think too hard on it. Ask one of the highly respected tutors that Bloomberg has on staff and quickly find out where you're going wrong. There's no point in hitting a snag in your studying just because you don't know one methodology.
---
Summary of Course Features
The Learning Bar
Top Rated CFA® Tutors
10 Full-Length Practice Exams
Well-Designed Dashboard
Adaptive Exam Planner & Personalized Study Schedule
Guarantee and Pass Insurance
Unlimited Tutor Questions
Knowledge Map
Dashboard & Performance Metrics
Initial Baseline Assessment
Long-Term Strategy Tips
2-Week Trial Period
Thousands of Practice Questions
Success Rate Mapping
Pricing
Essentials Package
Price:
$599
Includes:
Unique Adaptive Learning Platform
Micro-Lessons for Each Section
6 Full-Length Practice Exams
20 Ask-A-Tutor Questions
100% Money Back Guarantee
Thousands of Practice Questions
Personal Support from Experts
Customized Lesson Plans
2-Week Trial Program
Strategy Tips from Bloomberg Experts
Premium PackagePrice:
$999
Includes:
Unique Adaptive Learning Platform
Micro-Lessons for Each Section
8 Full-Length Practice Exams
80 Ask-A-Tutor Questions
100% Money Back Guarantee
Thousands of Practice Questions
Personal Support from Experts
Customized Lesson Plans
2-Week Trial Program
Strategy Tips from Bloomberg Experts
Ultimate Package
Price: $1,599
Includes:
Unique Adaptive Learning Platform
Micro-Lessons for Each Section
10 Full-Length Practice Exams
Unlimited Ask-A-Tutor Questions
100% Money Back Guarantee
Thousands of Practice Questions
Personal Support from Experts
Customized Lesson Plans
2-Week Trial Program
Strategy Tips from Bloomberg Experts
---
Bloomberg CFA® Breakdown
| | |
| --- | --- |
| Bloomberg CFA® Review | Strengths |
| 1. | Unlimited Help Questions |
| 2. | Excellent Dashboard |
| 3. | Knowledge Map |
| 4. | Progress Tracking |
| 5. | Expert Tutors |
| 6. | 2-Week Trial |