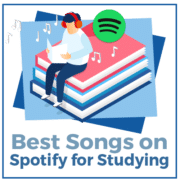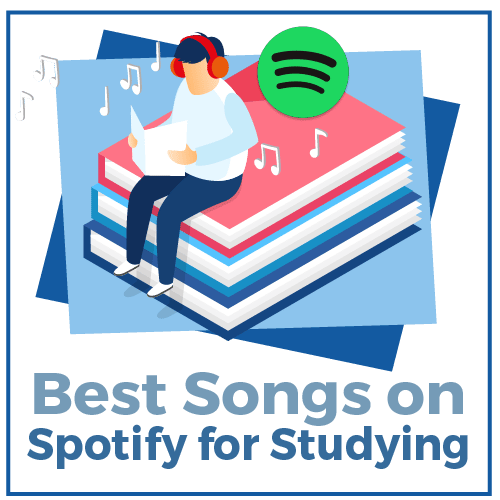 For some people, music is a hindrance to studying. For the rest of us, however, it's the only thing that can make slogging through study guides bearable. The science on whether you should be listening to active noise while studying is far from settled, but if you want to make your sessions a little more enjoyable, here are some song ideas. You'll be amazed at the difference a good playlist makes in your study productivity and your study consistency while you dig through all your study materials.
Note that you can create a playlist in this order—I've outlined these tunes in a particular arrangement, as this is how I approach studying.
"Hallelujah"—Jeff Buckley
You probably know this song. In fact, if you've seen a movie with a sappy part or a commercial with a family scene in the past 10 years, you've likely been exposed to this tune. While it's been overplayed in certain instances, "Hallelujah" is a somber, constant (there's not too much variation), and poignant song. This tone makes it great for studying, especially to start out. Sit down, open your book, and get in a mental state that will allow you to relax and focus.
Often, people struggle to just sit down and unwind, so this song is perfect in that regard. Just push play and let the soft sound of Buckley's famous voice get you in the mood for some deep mental awakening and learning.
"Someone Great"—LCD Soundsystem
After such a somber first song, it's nice to speed things up a bit, but not too much. This great jam crescendos into quite an interesting blend of electronic beats and natural noises. Like many of the songs on this list, it's got a constant beat, and it's easy to focus on your materials while still enjoying the music.
The vocals are perfect for me when studying—nothing is overpowering, but it's got enough lyrical value to make this a perfect studying song. You'll be breezing through your material while this is playing, and as the second song in the playlist, it'll get some momentum going.
"Open Your Eyes"—Snow Patrol
In the same vein as the first two songs, this is one that slowly builds from a constant beat to a dramatic, final, powerful crescendo. It's the perfect thing to listen to while studying, as it's not an overpowering vocal number, but you still get motivated and moved by the beautiful sounds produced by the band.
It's got the perfect balance of a constant beat and enough vocal presence to keep you focused and awake. You're going to be bobbing your head while reading and writing, but you'll be able to retain everything. In fact, I used to use this song as one of my running tunes, so you know it's got enough life to keep you alert and on topic!
"Hide and Seek"—Imogen Heap
There's not a more relaxing song than this one—it's got a great balance of evocative tones and a soothing, melodic vocal presence and bassline. It's the perfect song for when you hit your studying stride and don't want to be disturbed. If you listen to this one, it's so smooth that you may not even notice how much time has passed until it's over.
To me, this is an ideal study tune. You're bobbing your head slightly to this song, but you're not really even consciously listening to it. It's just enough to keep you going, but not to the point where you are singing along instead of focusing on the task at hand.
"To Build a Home"—The Cinematic Orchestra and Patrick Watson
This song is… magical. It's hard to say anything more than that about it. Hollywood and Madison Avenue have discovered the beauty of this tune, but no matter how many times I hear it, I still love it just as much as I did the first time. This is usually the song that makes me stop and smile while studying, then I hop right back in with a renewed sense of vigor and perspective.
The build-up in this song is one of the best of any, as it's so gradual, and coupled with the great vocals, it leaves a powerful imprint on the listener. It picks up, slows down, and just reels you in for a truly amazing listening experience. Patrick Watson's voice is indescribably beautiful. Okay, just listen to this one already!
"Canon in D Major"—Johann Pachelbel
There's not much to say about this one… it's just a beautiful song from one of history's classical music giants. I actually heard this song being played outside of a bar in Paris, and the crowd that gathered for this simplistic rendition featured many people who were drying their eyes.
It's calm, but will fill you with an effervescence that will make you get through that middle portion of your studying session. It's the perfect song for when you've already started, but still have a bit to go.
"Gortoz a Ran"—Denez Prigent
It's not often that you're going to hear a song that's sung in… Breton. Though that's an "Insular Celtic language," it is beautiful and deeply moving in this masterpiece. I find that songs in foreign languages are great for studying, as you can hear the words yet don't have to pay attention to the content.
This is a motivational song, yet I have no idea what it's about! That's quite a gem, as usually you need to have some semblance of an understand of what the singer is speaking to in order to feel a deep connection. This song transcends language and will get you deep into a studying groove.
"Wasted Time [Reprise]"—The Eagles
Sandwiched in the middle of one of the top-selling albums of all time, this instrumental gem is short but sweet. It's a great up-and-down song, with a full orchestra bringing you to the peak of clarity. If you're studying and listening to this lovely tune, you'll be pleasantly focused for the duration of your learning session.
It's one of the better, yet less know, "dad-rock" songs that you're going to want to listen to while studying.
"Fire on High"—ELO
This is another instrumental jam, but it's got way more energy than "Wasted Time." With this gradually building hit—you may recognize it from sporting events—you're going to be catapulted back into studying high gear. That's what a good study song should do; there should be a constant progression of music so that you're never too bored nor too excited.
This song really reaches a rapid point of climax, but it's going to coincide with a dip in energy coming from the last song.
"Many Rivers to Cross"—Jimmy Cliff
This is one of the classics, a powerful and poignant ballad from one of music's greats. It's a great studying song because it's got a steady beat, a robust yet not intrusive vocal performance, and a solid progression.
You'll probably notice some of the lyrics, but it's not going to distract you. You'll be gently bobbing your head to this one, but will be able to remain focused and motivated. The beautiful background singing will make you smile, too.
"Feel It All Around"—Washed Out
This is one of the more interesting songs on this list, as it's tough to describe exactly what genre into which it would fit. I don't know a lot about the song or the band, but I understand one thing: it keeps me going. It doesn't overpower the senses, but it certainly gets the heart racing.
The beat is constant and full of life, and the sound will permeate your headphones or your sound system. This will give you the last final kick to get through the studying session.
"The World's Greatest"—R. Kelly
This is a reward song for you as you get to the end of your study session. It's letting you know that you are, in fact, the GREATEST. The chorus at the end of the song is the epitome of the word glorious; your spirit will be lifted to the clouds while you're listening to this gem.
It's really all about what you want to listen to while studying, but it's tough for some people to find that great playlist. I prefer a mellower brand of music, with some exceptions, but you should be able to find, at the very least, some starting off points among these 12 songs! So get your playlist set up, and get after your CFA® exam preparation!
COMPARE THE BEST CFA EXAM PREP COURSES