The CFA® exam consists of three sequential exams. Each one covers different concepts and asks you to display different skills. However, it's commonly accepted that Level 2 is the most difficult of all the tests— only 55% of takers pass it on their first try. Because of that, you'll want to make sure that you take a good prep course to prepare for it.
There are many CFA® exam prep courses to choose from, but I've found the best ones in the business and listed them below. Each of them has something unique to offer you and appeals to a particular type of student.
Read on to see which review course is the best fit for you!
These are the Best CFA® Level II Study Materials of November 2023:
Wiley CFA® Level II Prep Course
---
1. Analyst Prep CFA® Level 2 Study Materials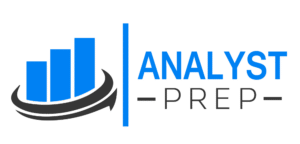 Analyst Prep prepares you for Part 2 of the CFA® exam by providing a large number of practice exams.
Course Details
Analyst Prep focuses heavily on testing-based content to prepare you for the Level II CFA® exam. Since practice makes perfect, they make sure you have plenty of practice questions and exams to work through in their course. This course is also entirely self-paced, so you can set your own study schedule from week to week.
You have two different choices for CFA® Level 2 exam content. For $399, you can access the full question bank and sets of practice tests, plus their learning content. Alternatively, you can choose to purchase the Level 2 practice package only, which gives you 12 months of access to the following.
Analyst Prep Features
Question Bank
Printable Mock Exams
Performance Tracking Tools
Ask-A-Tutor Questions
Unlimited Practice Quizzes
Free Curriculum Updates
Fast & Responsive Support
PROS AND CONS
Mock Examinations: Analyst Prep's biggest draw is its ability to provide high-quality practice exams. These perfectly mimic the level 2 CFA® exam in both content and format. Thanks to that, it's easy to become an experienced test taker through this course.
Unlimited Quizzes: This review course also allows you to complete a more bite-sized practice session via small quizzes. These are much more focused on building your problem-solving skills than teaching you the exam format. Plus, each quiz can easily be completed during your day, as they're much less time-consuming.
Item Set Practice: Since item sets are a major part of the level 2 exam, Analyst Prep makes sure you get plenty of practice with them. The CFA® level 2 course includes sets of 4-6 questions based on a 1.5-page vignette. These are pulled from a large bank of test questions.
Progress Tracking & Analytics: Another standout feature of Analyst Prep is its advanced analytics and progress tracking system. It provides students with detailed insights into their performance, highlighting strengths and pinpointing areas that require more attention. The adaptive learning platform adjusts based on your performance, ensuring that you spend your study time efficiently.
Excellent Support Team: If you encounter any issues while studying, you have a number of ways to contact other students and your instructor for assistance. Premium members can ask unlimited questions to their professors, and their international phone support team will respond to technical issues on the same day.
Bottom Line: Analyst Prep is our top recommendation for CFA® Level 2 candidates. Its mock exams mirror the actual test, training students to be effective test-takers. With bite-sized quizzes and comprehensive vignette-based question sets, it covers the exam's format adeptly. Their standout support system, especially for premium members, coupled with an intuitive progress tracking and analytics feature, makes it a comprehensive and adaptive preparation tool. Simply put, Analyst Prep sets the gold standard in CFA® Level 2 preparation.
TAKE ME TO ANALYST PREP CFA® LEVEL 2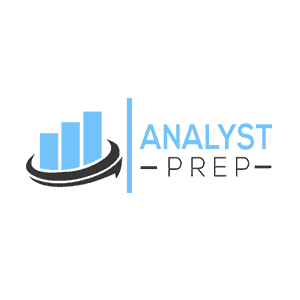 20% Off Analyst Prep CFA & FRM Courses
488 uses today
Last Used: 2 days ago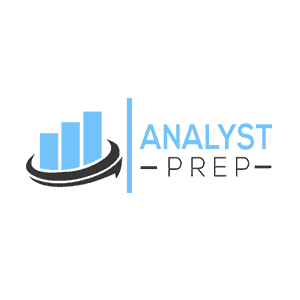 Enjoy 30% Off Analyst Prep CFA & FRM Courses
168 uses today
Last Used: 16 hours ago
---
2. Kaplan CFA® Level 2 Exam Review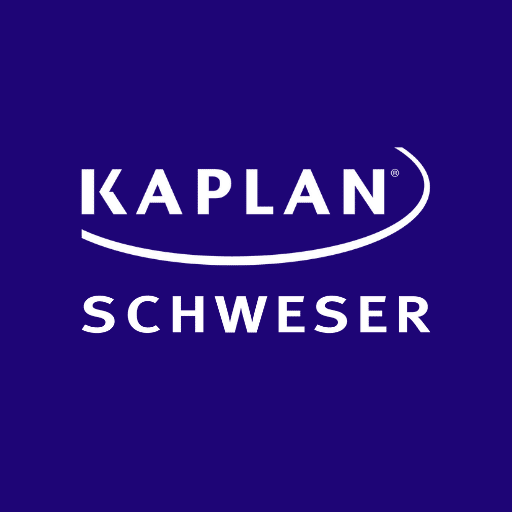 Course Details

Kaplan's Level II CFA® program is a meticulously crafted course designed to guide candidates through the intricacies of the CFA® Level II exam. Leveraging Kaplan's vast experience in test preparation, the program offers a blend of in-depth content coverage and practical exam strategies to optimize success.
Kaplan provides an excellent bank of practice questions— and each one comes with a detailed answer explanation. Plus, your performance is tracked, so you can tell how prepared you are for the level 2 exam at any time. Although they used to offer CFA® Level II mock exams only, they've since expanded their offers and provide the following features:
Kaplan Schweser Features
Pass Guarantee
Schweser Notes™
Mock Exams
Module Videos
Performance Tracker
Kaplan Schweser Community
PROS AND CONS
Comprehensive Content Coverage: Kaplan's materials are renowned for their thorough and in-depth exploration of the CFA® Level II curriculum, ensuring students are well-prepared for every topic they might encounter on the exam.
Diverse Learning Formats: Kaplan caters to various learning styles by offering a mix of self-paced study resources, live online classes, and in-person sessions, allowing candidates to choose the method that best aligns with their study habits.
Strong Reputation: Kaplan Schweser is a well-established name in the test prep industry, and their CFA® prep courses are backed by years of expertise and positive student feedback, adding an element of trustworthiness to their offerings.
Price Point: Premium packages cost upwards of $1,099, which is considerably more than some CFA® courses on the market. If you are on a tight budget, Kaplan's Premium package is not going to cut it, even though this course comes with some pretty cool study tools, like the Review Workshop. Still, Kaplan does offer more budget-friendly options such as the Essential package.
Bottom Line Recommendation: Kaplan's Level II CFA® program stands out with its expertly crafted study materials, adaptive learning technology, and a robust question bank, ensuring candidates are well-prepared for the exam. However, the higher price point might be a hurdle for some. While the quality is undeniable, prospective students should weigh the cost against their budget and study needs.
TAKE ME TO KAPLAN SCHWESER CFA® LEVEL 2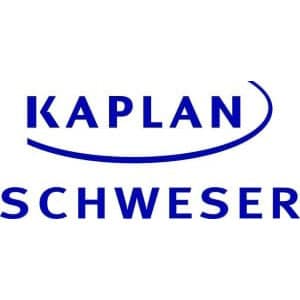 Enjoy 15% Off Kaplan CFA Review Course
59 uses today
Last Used: 4 hours ago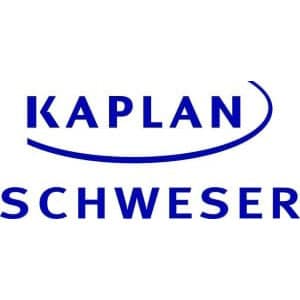 Get 15% Off Kaplan CFA Review Course
77 uses today
Last Used: 22 hours ago
---
3. Salt Solutions CFA®Level 2 Exam Prep Course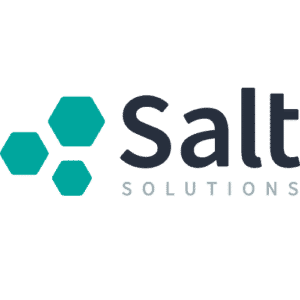 Salt Solutions provides a comprehensive CFA® exam preparation platform, standing out with its high-quality video lectures enriched with engaging animations. In a commendable move, they've recently made their CFA® Level I course available for free, allowing students to access top-tier prep material without any financial commitment. Although you'll have to pay for Level II, there are some awesome features that will make you consider doing so.
Course Details
Salt Solutions delivers a plethora of premium study resources. From extensive video content enhanced with illustrative animations to mock exams and detailed multiple-choice questions, students have the flexibility to either dive deep into the entire CFA® curriculum or focus on a specific level based on their needs.
Salt Solutions Features
1-on-1 Tutoring
Adaptive Learning
10+ Practice Exams
10,000 Practice Problems
Expert Staff Support
PROS AND CONS
Targeted Expertise: Salt Solutions stands out by concentrating solely on CFA® exam preparation, ensuring they cater specifically to the nuances and requirements of CFA® aspirants, potentially resulting in more customized and impactful resources.
Cutting-Edge Interface: Being a fresh face in the industry, Salt Solutions has the advantage of integrating the newest e-learning tools and techniques, promising a smoother and more engaging study experience than some traditional platforms.
Study Notes: After each CFA® Level 2 lesson, you gain access to a set of study notes based on what you just learned. These allow you to review sections you need extra help in. Plus, they're a good learning tool if you have a busy schedule and can only spare a little time per day.
Limited Historical Presence: As a recent addition to the CFA® prep scene, Salt Solutions hasn't built the extensive history or reputation that some established brands, like Kaplan Schweser, have garnered over the years.
Focused Offering: While their exclusive dedication to CFA® prep is commendable, some students might seek a platform that provides materials for a wider spectrum of financial certifications, facilitating a more holistic learning approach.
Bottom Line: Salt Solutions offers a specialized and modern CFA® prep platform, enhanced by adaptive learning tools. While they bring a fresh approach, their exclusive focus on the CFA® and newer market presence might not suit everyone. Still, they're a noteworthy option for dedicated CFA® candidates.
Take Me To Salt Solutions CFA®Level 2
---
4. The Princeton Review CFA Level 2 Study Materials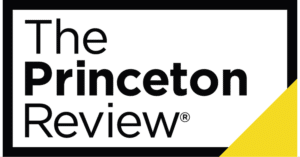 The CFA® Level II program by Princeton Review stands as a testament to their commitment to excellence in financial education. Merging their vast educational experience with the intricate demands of the CFA® curriculum, Princeton Review offers a comprehensive and tailored approach to mastering Level II challenges.
Course Details
The Princeton Review has built their course around video lectures, with each lesson reinforced through other study materials. This includes a series of practice problems that require you to apply what you've learned in each video. Additionally, you can use study notes to ensure that you don't forget anything when you move on to other lessons.
The Princeton Review's course costs $499 for full access. There are no other payment tiers, so you can be assured that you get your full money's worth.
The Princeton Review Features
1,500 Practice Questions
60+ Hours of Video Lectures
2 Mock Exams
1,300 Slides of Study Notes
Detailed Answer Explanations
PROS AND CONS
Answer Explanations: Each practice problem comes with a detailed video explanation created by the same CFA® professionals who have designed the course. That way, the style and teaching methods are consistent across the entire course.
Study Notes: After each lesson, you gain access to a set of study notes based on what you just learned. These allow you to review sections you need extra help in. Plus, they're a good learning tool if you have a busy schedule and can only spare a little time per day.
New Course: The Princeton Review CFA® program is a fairly new course. Because it hasn't been around as long as some of the other program offerings, it doesn't have as many questions in its question bank.
Inconsistent Lecture Quality: While some of the lectures in Princeton Review's CFA® Level II program are concise and engaging, others can be lengthy and less captivating, depending on the instructor. This inconsistency might disrupt the learning flow for some students.
Limited Question Diversity: Some users have noted that the question bank, while extensive, lacks the diversity seen in the actual CFA® Level II exam. This might not provide candidates with the comprehensive practice they need to be fully prepared for all types of questions on the exam.
Bottom Line: Princeton Review's CFA® Level II program offers concise study notes after each lesson, making it convenient for those with tight schedules. Their practice problems come with detailed video explanations, ensuring consistent teaching methods throughout the course. However, the program's newer status means it has some inconsistencies in lecture quality and lacks the question diversity seen in the actual CFA® Level II exam. While it provides valuable resources, potential students should weigh these considerations before committing.
TAKE ME TO THE PRINCETON REVIEW CFA® LEVEL 2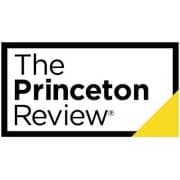 Check Weekly Offers on Princeton Review CFA Courses
uses today
Last Used: 2 days ago
---
Following Wiley's merger with UWorld, the clarity of their CFA® prep direction is uncertain. Given potential post-acquisition changes, we recommend caution with Wiley and suggest Analyst Prep as a more reliable choice for CFA® preparation.
4. Wiley CFA® Level 2 Review Course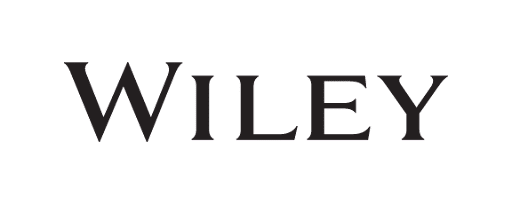 Wiley offers several exam review courses for each level of the CFA® exam; they all vary in length and the type of content they include, but one thing they have in common is that they're the best options currently available online.
Course Details
Before spending any money, you can check out a trial version for free in order to determine whether or not you'll get some value out of their educational content. If you're convinced, there are 4 different packages to choose from: Platinum, Gold, Self-Study, and 11th Hour Final Review.
Wiley CFA® Features
90+ hours of 30-45 minute video lectures
1,000+ practice questions and 2 mock exams
90+ pages of formula sheets
Performance tracking
Mobile app
Final Review Course (included with Ultimate and 11th Hour)
Pros and Cons
Comprehensive Content: Wiley's CFA® program has traditionally been known for its in-depth and clear format, offering bite-sized lectures and a reputation for making complex CFA concepts understandable.
Uncertain Future: With Wiley's recent acquisition by UWorld, there's ambiguity about the future direction and offerings of their CFA® prep material.
Limited Question Bank: Wiley's CFA® course offers fewer practice questions compared to some competitors, and there have been concerns about the quality of these questions.
Inconsistencies in Updates: There have been instances where Wiley's CFA® materials might not promptly reflect the latest changes in the CFA® curriculum, potentially leaving students with outdated information.
Bottom Line: While Wiley's CFA® program has traditionally been recognized for its comprehensive and clear content, its recent acquisition by UWorld casts doubt on the future direction and quality of its offerings. Coupled with a limited question bank and occasional delays in updating to the latest CFA® curriculum, prospective students should approach with caution and consider other established alternatives in the market.
---
Best CFA® Level 2 Study Notes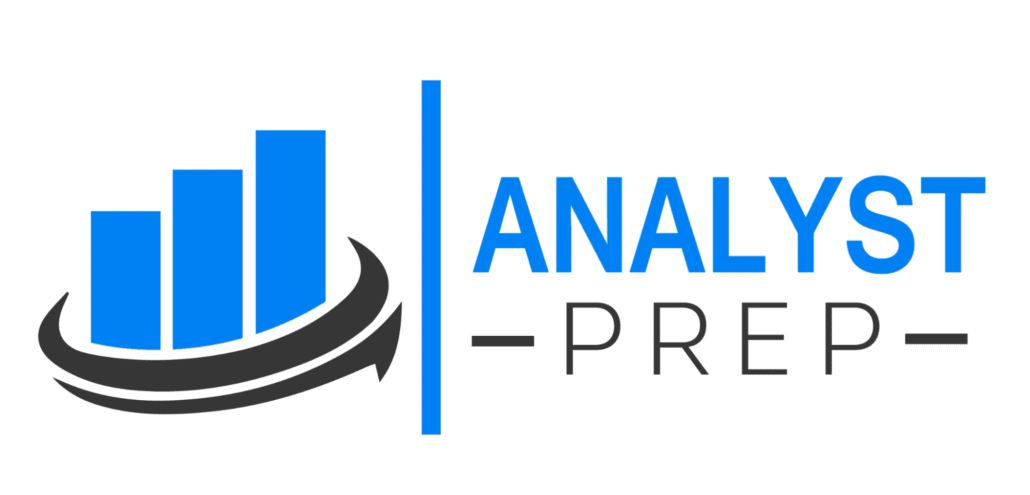 It is easily possible to become overwhelmed by the quantity of knowledge that needs to be learned and understood for the CFA® Level II exam. The curriculum that is included in approved books published by the CFA® Institute total 5,000 pages each. These immense volumes make up the course material. There are ten subject areas, each of which carries a different emphasis and weight on the respective exam level. Because of this, Analyst Prep has developed extensive study notes in a manner that is simple to read in order to assist you in learning in a way that is both efficient and effective.
The CFA®charterholders who devised and wrote Analyst Prep's CFA Level II study notes have one goal in mind: to ensure that you have the best possible chance of comprehending the fundamental ideas that are tested on during the CFA®examinations. They have developed summaries of each chapter from the most recent CFA®Program curriculum with explanations that are both simple and detailed to assist you in comprehending complex ideas and to accelerate your learning.
There are helpful hints and pointers dispersed throughout the various sections to speed up your comprehension of the various ideas. You are able to test your grasp of crucial ideas and increase your confidence with the help of their end-of-lesson questions. In addition to this, their teachers are always willing to assist you by providing more explanations anytime you feel the need for them.
TAKE ME TO ANALYST PREP CFA® NOTES
---
FAQs
Q: What is the pass rate for CFA® level 2?
A: According to the CFA® Institute, the CFA® Level II exam is considered the most difficult out of the three levels, due to its low pass rate of 55%.
Q: Why is CFA® level 2 so difficult?
A: Unlike the first part of the CFA® exam, level 2 asks you to demonstrate your financial reporting knowledge through real world examples. This tends to be more difficult than memorizing concepts, so it helps to use a CFA® exam prep course (approved by the CFA® Institute) for this level specifically.
---