The CFA® exam consists of 3 sequential exams. Each one covers different concepts and asks you to display different skills. However, it's commonly accepted that Level 2 is the most difficult of all the tests— only 55% of takers pass it on their first try. Because of that, you'll want to make sure that you take a good prep course to prepare for it.
There are many CFA exam prep courses to choose from, but I've found the best ones in the business and listed them below. Each of them has something unique to offer you and appeals to a particular type of student.
Read on to see which review course is the best fit for you!
These are the Top 7 Best CFA® Level II Study Materials of June 2023:
Bloomberg CFA® Exam Prep
Fitch Learning
---
1. Wiley CFA® Level 2 Review Course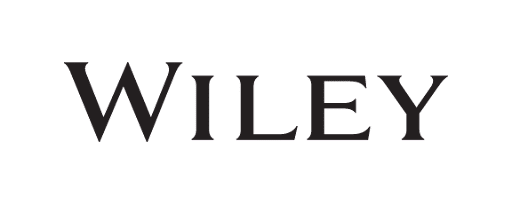 Wiley offers several exam review courses for each level of the CFA® exam; they all vary in length and the type of content they include, but one thing they have in common is that they're the best options currently available online.
Course Details
Before spending any money, you can check out a trial version for free in order to determine whether or not you'll get some value out of their educational content. If you're convinced, there are 4 different packages to choose from: Platinum, Gold, Self-Study, and 11th Hour Final Review.
Wiley CFA® Features
90+ hours of 30-45 minute video lectures
1,000+ practice questions and 2 mock exams
90+ pages of formula sheets
Performance tracking
Mobile app
Final Review Course (included with Ultimate and 11th Hour)
Pros and Cons
Offline Study: Although Wiley offers online courses, they can also be accessed without an internet connection. Feel free to download your videos, flashcards, and practice tests to your phone via the mobile app.
Cram Course: Enrolling in Wiley's Platinum Course provides access to their 11th Hour Final Review, which condenses the most important info into a last-minute cram course to help you get across the finish line.
Community Feedback: With this course, you're not just studying in a vacuum. You can collaborate with fellow students and ask questions to your instructors— so long as you enroll in the Gold or Platinum packages.
Stay Motivated: Among many other features, one of the most helpful ones included with Wiley's review course is a progress tracking hub built into the dashboard. This will show you what you've learned and how prepared you are to take the CFA® exam.
Bottom Line: Wiley CFA Review offers the most impressive collection of study content with the best accompanying features. You should absolutely consider this course as your first choice when preparing for the CFA® Level 2 exam.
---
2. Analyst Prep CFA Level 2 Study Materials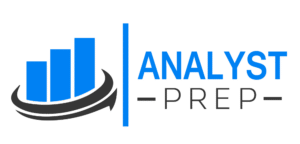 Analyst Prep prepares you for part 2 of the CFA® exam by providing a large number of practice exams.
Course Details
Analyst Prep focuses heavily on testing based content to prepare you for the Level II CFA® exam. Since practice makes perfect, they make sure you have plenty of practice questions and exams to work through in their course. This course is also entirely self paced, so you can set your own study schedule from week to week.
You have two different choices for CFA® Level 2 exam content. For $129 a year you can access to the full question bank and sets of practice tests. Alternatively, you can choose to purchase the Level 2 and 3 bundle for $199, which is a one time purchase that grants you lifetime access to all Level 2 and Level 3 CFA® exam materials.
Analyst Prep Features
Question Bank
Printable Mock Exams
Performance Tracking Tools
Ask-A-Tutor Questions
Unlimited Practice Quizzes
Free Curriculum Updates
Fast & Responsive Support
PROS AND CONS
Mock Examinations: Analyst Prep's biggest draw is their ability to provide high quality practice exams. These perfectly mimic the level 2 CFA® exam in both content and format. Thanks to that, it's easy to become an experienced test taker through this course.
Unlimited Quizzes: This review course also allows you to complete a more bite sized practice session via small quizzes. These are much more focused on building your problem solving skills instead of teaching you the exam format. Plus, each quiz can easily be completed during your day as they're much less time consuming.
Item Set Practice: Since item sets are a major part of the level 2 exam, Analyst Prep makes sure you get plenty of practice with them. The level 2 course includes sets of 4-6 questions based on a 1.5 page vignette. These are pulled from a large bank of test questions.
Excellent Support Team: If you encounter any issues while studying, you have a number of ways to contact other students and your instructor for assistance. Premium members can ask unlimited questions to their professor, and their international phone support team will respond to technical issues on the same day.
Bottom Line Recommendation: Analyst Prep is the best choice for practice problems and mock exams. This is the best way to gain test taking experience ahead of time, it's all about repetition!
TAKE ME TO ANALYST PREP CFA® LEVEL 2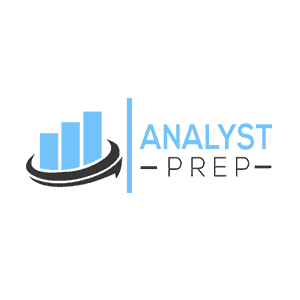 20% Off Analyst Prep CFA & FRM Courses
307 uses today
Last Used: 4 hours ago
---
3. The Princeton Review CFA Level 2 Study Materials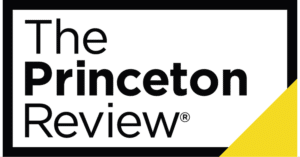 Princeton Review reinforces their video lectures with mock examinations to ensure that you understand what you've learned during each lesson.
Course Details
The Princeton Review has built their course around video lectures, with each lesson reinforced through other study materials. This includes a series of practice problems that require you to apply what you've learned in each video. Additionally, you can use study notes to ensure that you don't forget anything when you move on to other lessons.
The Princeton Review's course costs $499 for full access. There are no other payment tiers, so you can be assured that you get your full money's worth.
The Princeton Review Features
1,500 Practice Questions
60+ Hours of Video Lectures
2 Mock Exams
1,300 Slides of Study Notes
Detailed Answer Explanations
PROS AND CONS
Answer Explanations: Each practice problem comes with a detailed video explanation created by the same CFA® professionals that have designed the course. That way, the style and teaching methods are consistent across the entire course.
Video Lectures: The main draw of Princeton Review's CFA exam prep courses are their well-designed video lectures. Each one explains a concept by walking you through an item set like you'd see on the exam. Thanks to that, you can learn how to answer questions while learning important test concepts.
Study Notes: After each lesson, you gain access to a set of study notes based on what you just learned. These allow you to review sections you need extra help in. Plus, they're a good learning tool if you have a busy schedule and can only spare a little time per day.
New Course: The Princeton Review CFA program is a fairly new course. Because it hasn't been around as long as some of the other program offerings, it doesn't have as many questions in its question bank.
Bottom Line Recommendation: The Princeton Review is a good choice for anyone hoping to learn through multiple study methods.
TAKE ME TO THE PRINCETON REVIEW CFA® LEVEL 2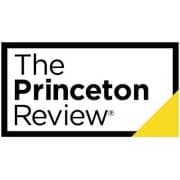 Check Weekly Offers on Princeton Review CFA Courses
uses today
Last Used: 1 days ago
---
4. Bloomberg CFA Level 2 Exam Prep Course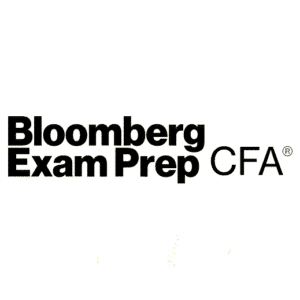 Course Details
Bloomberg uses adaptive software with personal tutoring to ensure that you learn everything you need to know about the exam. Both of these ensure that you're always working on the areas you need the most help with. Plus, you'll be able to apply what you've learned to 10 different practice exams and over 10,000 practice problems.
You have 3 options when picking a Bloomberg CFA® course. First is the essential plan for $699— It includes all course content with 7 mock exams and 20 ask-a-tutor questions. Next is the $1,199 premium course, which comes with 9 exams and 80 ask-a-tutor questions. Finally, you can choose the $1,999 ultimate plan including 11 exams and unlimited tutor support.
Bloomberg Features
Adaptive Learning
1-on-1 Tutoring
10+ Practice Exams
10,000 Practice Problems
Expert Staff Support
Bottom Line Recommendation: Bloomberg offers decent CFA® Level II prep course materials, however they don't match up to Wiley or Analyst Prep's overall quality so wouldn't invest your hard earned money with them.
---
5. Fitch Learning CFA Level 2 Review Course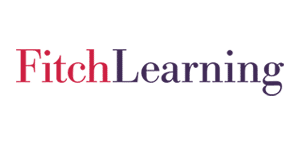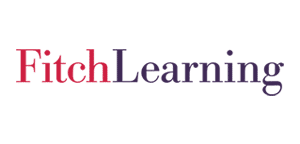 Course Details
Fitch Learning offers both virtual classroom and online self study courses. Thanks to that, it's easy to get an education that matches your preferred learning style. Most of your studying will be done via video lectures, study notes, and practice exams. However, the live course also gets webinars and virtual classes. As a result, this review course tends to have a more guided format than others on the market— which makes it a great alternative to self-paced exam review courses.
Prices depend on format: the basic online learning courses cost $835 and include all the self study content, or you can choose the virtual classroom for $1075. We recommend the second option: it takes place over 16 weeks and follows a consistent daily schedule, ensuring that you get the most educational value out of this company's catalog.
Fitch Learning Features
Live and On-Demand Webinars
Printable Exams
Virtual Classroom
Mind Maps
Reading Notes
Bottom Line Recommendation: Fitch Learning offers a middle ground between live and self study content, however it doesn't particularly stand out in either study format.
TAKE ME TO FITCH LEARNING CFA® LEVEL 2
---
6. Kaplan CFA Level 2 Exam Review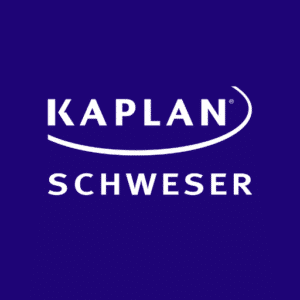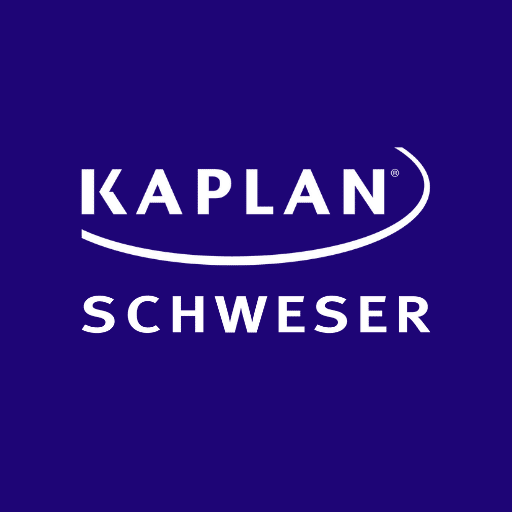 Course Details
Unlike the other courses, Kaplan Schweser only offers practice exams to work through. That makes this a good option for anyone who needs some extra practice before the exam, but it's not as appealing when compared to all-in-one courses like Analyst Prep.
Despite this, Kaplan provides an excellent bank of practice questions— and each one comes with a detailed answer explanation. Plus, your performance is tracked so you can tell how prepared you are for the level 2 exam at any time.
Kaplan Schweser Features
Exam Tutorials and Simulations
Answer Explanations for Thousands of Practice Questions
Performance Tracking and Print Materials
Bottom Line Recommendation: This is a good course for anyone confident in their knowledge who just wants some practice for the exam. It's also a good pick if you're attempting this exam for the second time and just want to brush up on practice questions.
TAKE ME TO KAPLAN SCHWESER CFA® LEVEL 2
---
Best CFA® Level 2 Study Notes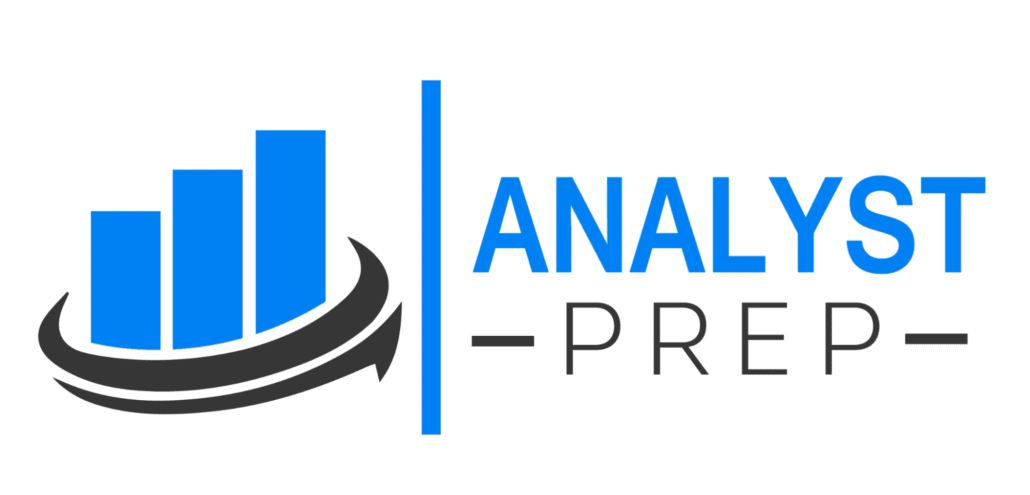 It easily possible to become overwhelmed by the quantity of knowledge that needs to be learned and understood for the CFA Level II exam. The curriculum that is included in approved books published by the CFA Institute total 5,000 pages each. These immense volumes make up the course material. There are ten subject areas, each of which carries a different emphasis and weight on the respective exam level. Because of this, Analyst Prep has developed extensive study notes in a manner that is simple to read in order to assist you in learning in a way that is both efficient and effective.
The CFA charterholders who devised and wrote Analyst Prep's CFA Level II study notes have one goal in mind: to ensure that you have the best possible chance of comprehending the fundamental ideas that are tested on during the CFA examinations. They have developed summaries of each chapter from the most recent CFA Program curriculum with explanations that are both simple and detailed to assist you in comprehending complex ideas and to accelerate your learning.
There are helpful hints and pointers dispersed throughout the various sections to speed up your comprehension of the various ideas. You are able to test your grasp of crucial ideas and increase your confidence with the help of their end-of-lesson questions. In addition to this, their teachers are always willing to assist you by providing more explanations anytime you feel the need for them.
TAKE ME TO ANALYST PREP CFA® NOTES
FAQs
Q: What is the pass rate for CFA® level 2?
A: According to the CFA® Institute, the CFA® Level II exam is considered the most difficult out of the three levels, due to its low pass rate of 55%.
Q: Why is CFA® level 2 so difficult?
A: Unlike the first part of the CFA® exam, level 2 asks you to demonstrate your financial reporting knowledge through real world examples. This tends to be more difficult than memorizing concepts, so it helps to use a CFA® exam prep course (approved by the CFA® Institute) for this level specifically.
---