Anyone interested in finance should seriously consider a career in financial planning and analysis (FP&A). It's an incredibly lucrative accounting profession that can net you a six figure income in a few years, and can even lead to a C-suite position with enough time.
Of course, a career path as appealing as this one will have a lot of competition, so earning a related certification is a great way to differentiate yourself from other candidates. Whether you go for FMVA, AFM, or CFA, choosing a certification is the easy part— the hard part is passing the exam.
Luckily, there are ways that you can make this much easier on yourself:
There are plenty of great financial modeling courses online that will help you earn the certification you need to succeed. Each of them brings something valuable to the table and will ensure that you pass your exam as soon as possible.
Read on to see who offers the best financial modeling course and get started today!
---
1. Corporate Finance Institute FMVA Training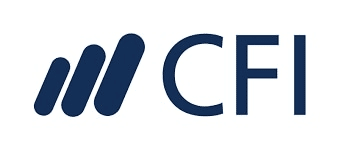 The Corporate Finance Institute offers a self paced program for their Financial Modeling & Valuation Analyst (FMVA) program. This focuses heavily on self study materials, so it's an ideal resource for earning a financial modeling certification at your own pace.
Course Details
CFI offers aspiring finance professionals a series of courses to prepare them for work as an FMVA. To start, you must complete 9 prep courses to learn financial modeling and review the fundamentals of business. Next up is a choice of 3 elective courses that will help you specialize in a certain field, such as business valuation or investment analysis. The last thing you need to do is to pass the FMVA final exam and earn your certification.
There are 2 purchase options to choose from when starting this program. The 1st is the basic self study program for $479. It gives you access to everything you need to earn your certification. Alternatively, you could purchase the $847 full immersion plan, which adds a wide range of bonus materials to your courses.
Corporate Finance Institute Features
29 FMVA Courses
2 Year Access
Financial Models and Templates Library
Quizzes, Assignments, and Tests
Additional Case Studies
Pros and Cons
Taught by Industry Experts: Every teacher with CFI has over a decade of experience in finance and capital markets. Plus, each of them has years of practice as a teacher. Thanks to that, they can easily leverage their experience when creating lessons.One Stop Shop: One of the most convenient features of Wiley's AFM certification program is the fact that you get to take the test at the end of it. This means you won't have to spend any more time and money to earn your valuation analyst certification— it's all contained in one Platinum package.
Offline Materials: All aspects of this course can be downloaded and completed offline. This is an excellent option for anyone with slower internet or anyone interested in learning on the go. I know I've always wanted something to do during my commutes and this would have helped immensely.
No Live Content: A lot of people respond well to live classes when preparing for a certification. Unfortunately, CFI doesn't offer any at this time. Instead, they've focused on improving their self study courses to make learning easier and more efficient.
Bottom Line: CFI offers an affordable and easy-to-understand way to pass the FMVA exam. Since they're the ones who made the exam, it would be smart to use their study materials!
---
2. New York Institute of Finance FMVA Study Guide

NYIF offers a large catalog of certification programs that cover various aspects of financial modeling and valuation. These primarily take the form of live programs that take place over several weeks and break down each subject into small modules. You can take these courses either online as a or in person, but they also offer a virtual classroom experience that's essentially a compromise between the two formats.
As stated before, this course can be taken either online as a self-paced study course or through virtual/physical classroom sessions. Keep in mind that these courses are far from cheap— the entry-level Corporate Finance & Valuation Methods Professional Certificate is over $3,000, and the advanced Online Professional Certificate in Valuation is $1,800.
NYIF Features
Virtual and Physical Classroom Courses
Online Courses with Separate Learning Modules
Logic Based Exams
Realistic Financial Models and Case Studies
35-43 Continuing Professional Education (CPE) Credits
Bottom Line: This is an excellent course for anyone looking to start or advance their career in financial analysis and modeling. However, there are more affordable options that can provide similar benefits for your CV.
---
3. Wharton Online FMVA Prep Course

Wharton Online offers a series of 5 financial modeling courses designed to teach you financial modeling skills. This is done by walking you through spreadsheet models, modeling techniques, company valuation, forecasting, and more. Each course takes roughly 3-4 hours to complete and focuses on one major concept. That structure ensures you aren't overwhelmed with information while studying, and it means you can completely finish your studies in only a few weeks!
Course access costs $79 a month. Everything is self paced, so if you're trying to save money you can work at a faster pace. However, this price is low enough that it isn't too much of a financial strain to take your time.
Wharton Online Features
5 Specialized Courses
Self Paced Materials
Practice Exams
Study Guides/Course Readings
Dozens of Video Lectures
Bottom Line: Wharton is a good option if you're trying to save some time and money while earning your financial modeling certification. However, CFI offers more content and better coaching, so it's a better idea to consider their course first.
---
4. Coursera FMVA Study Guide

Coursera's online courses are self paced and video based, much like Wharton's. However, one thing that sets them apart is the hands-on projects included in each course. At the end of each financial modeling course, you'll be asked to apply what you've learned to a capstone project before you earn your certificate of completion. That way, Coursera can guarantee that you've learned what you needed before you move on.
Many of Coursera's courses are free, but they don't come with completion certificates. The paid versions of each course tend to cost around $30, but that price can go up depending on the length of the course you're enrolling in. Thanks to that, this is easily the most affordable option on this list.
Coursera Features
Video Lectures
Course Completion Certificates
Hands On Projects
Practice Exams
Free Course Content
Bottom Line: Coursera offers a wide range of courses for a very low cost. I'd recommend only if you want some extra help passing another certification program, like the ones offered by CFI or NYIF.
---
5. Adventis

Adventis is an FMVA online study course, however, they focus only on self-study materials. This course consists mainly of video lectures and unlimited practice exams. 
Each video is short and sweet so you don't burn out after each lesson. Plus, that forces instructors to make lessons simple and easy to understand. Additionally, each exam mimics the real thing as closely as possible in both the format and time limit. This is done so you can build test taking skills and grow comfortable with the exam.
Adventis offers courses for both level 1 and 2 of the FMC. Each course costs $245, but they frequently go on sale for prices below $200. That makes them cheaper than some of the other courses on this list, but they're still a bit pricier than Coursera.
Adventis Features
Unlimited Exams
35 Video Lessons
2 Year Access Period
Technical Interview Prep
100% Online
Bottom Line: Choose Adventis if you're only interested in online self study materials. Students who want to learn from live instruction would be better off choosing CFI.
---
6. Wiley FMVA Review Course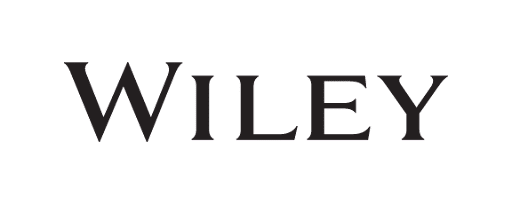 Wiley is able to blend live course content with offline materials to provide a top-notch educational course for AFM certification.
Course Details
Wiley's AFM course is partnered with the Financial Modeling Institute (FMI), one of the most respected accreditors for professionals in financial modeling. Their training program includes 8 hours of live courses to teach you most of what you need to know. These live lessons are taught by an experienced professional with insight into the field, and you can follow up with additional questions thanks to an extra 2 hours of private coaching.
Aside from live instruction, students also have access to a 12 hour Marquee course that allows them to reinforce what they've learned via self study. Plus, students can test their knowledge with a 2 hour exam prep session that's identical to the actual FMI exam. At the end of the course, you'll get a ticket to take the AFM exam— meaning you'll walk away from this course fully certified!
There are 3 different FMI study courses offered by Wiley. The most affordable Essentials package only comes with the self-study course and exam prep session and costs under $300. Paying $300 more will net you access to the 12 hour live online training course as part of their Pro package. However, we recommend signing up for the Platinum package to get private coaching and a ticket to the AFM exam— this is the best deal and will offer the easiest path to certification.
Wiley Efficient Learning Features
Expert Mentoring
12 Hours of Engaging Live Instruction
2 Hours of Coaching/Office Hours
8 Hour Online Self-Study Course
AFM Exam Ticket
Pros and Cons
Live Office Hours: Wiley's partnership with the Financial Modeling Institute goes farther than simply offering an online course with a test at the end. If you're hung up on any financial modeling concepts, reach out to your instructor during Office Hours and you can get personalized assistance.
One Stop Shop: One of the most convenient features of Wiley's AFM certification program is the fact that you get to take the test at the end of it. This means you won't have to spend any more time and money to earn your valuation analyst certification— it's all contained in one Platinum package.
Return Policy: Although Wiley hasn't always been consistent about return policies, the good news is that this course can be refunded within ten days of purchasing. You're not likely to want a refund after you start this course, but it's comforting to know that you have the option in a worst-case scenario.
Bottom Line: I personally recommend Wiley's Platinum course; the office hours and exam ticket alone make this well worth your time and money.
---
FMVA Training Frequently Asked Questions
Q: What is the best finance certification?
A: Becoming a Chartered Financial Analyst (CFA) is the best career move for anyone interested in finance. However, earning an Financial Modeling & Valuation Analyst (FMVA) certificate from CFI is a good career path as well.
Q: How long does it take to earn a financial modeling certification?
A: Typically it takes around 6 months to complete the required course load and pass the exam. However, this time may vary based on individual study needs and the specific certification program you choose.