Our pick for the Best CFA Study Materials is Analyst Prep CFA®
Go to Analyst Prep now or see the full list below.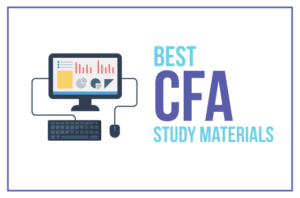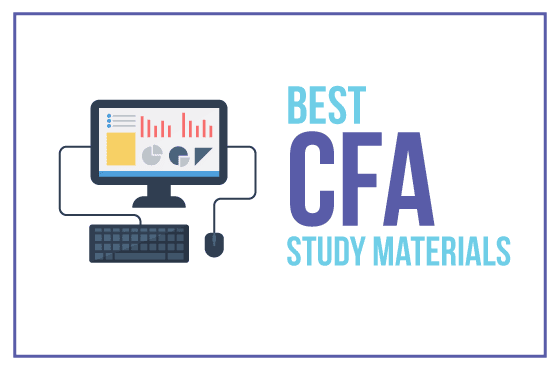 Choosing the right CFA® exam prep course is an important first step towards earning a Chartered Financial Analyst certification. That's because you need to choose a course that suits your learning style and reinforces your weaknesses. When you consider that typical CFA® pass rates are between 40% and 50%, you can see that it's important to take advantage of any available resources to pass this notoriously difficult exam.
Here are the best CFA® prep courses currently on the market. Each of them appeals to specific learning styles and has great features that make them stand out above the rest.
Read on to see which one will work best for you!
Which CFA Course Is Right for You?
This short questionnaire will help you decide what is the best option for you when it comes to preparing for the CFA exam.
---


---
These are the Top 5 Best CFA® Prep Courses & Study Materials for November 2023:
Wiley CFA® Review Course

This chart reflects the features from the CFA® Level 1 online course offerings from each company.
---
1. Analyst Prep CFA® Prep Course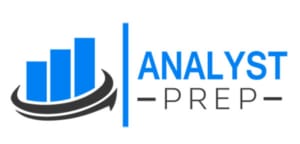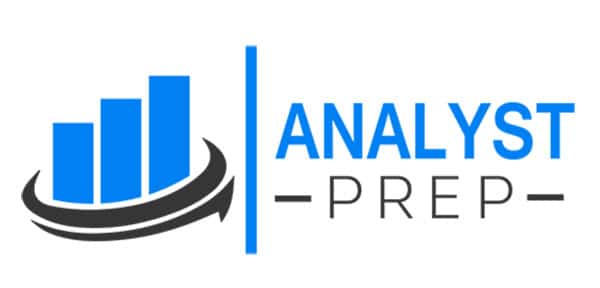 OVERALL RATING: ★★★★★
Course Details
Analyst Prep prepares you for the CFA® exam by providing a wide range of materials to study. Mixing up your study materials with notes, videos, and practice questions helps to avoid burnout and keeps your mind fresh. Plus, their dedication to variety allows them to appeal to different learning styles— visual learners can benefit from their video lectures, and analytical minds can practice with their 3,500-plus practice questions.
You have 3 options when purchasing Analyst Prep's CFA® review course. The $149 Practice package grants you access to the test based content and progress tracking. Beyond that is the $249 Learn + Practice course, which adds in video lessons, study notes, and essential review summaries. Last is the $449 Unlimited package, which grants you lifetime access to the site and materials for all 3 parts of the CFA® exam.
Analyst Prep CFA® Course Features
Video Lessons
Study Notes
3,500+ Practice Questions
Performance Tracking
Computer-Based Testing Exams
Analyst Prep Pros & Cons
Progress Tracking: Every step you take when studying for the CFA®  exam is tracked on Analyst Prep's stat tracking component. This lets you chart your progress and gauge when you'll be ready to pass the CFA®  exam. Plus, it's a good way to see which parts of the exam you need to study more, and which ones you already understand well enough to earn a passing score.
Created by Professionals: All Analyst Prep content has been designed by certified CFA®  charter holders. Each of them has firsthand experience of the exam and can leverage that into better study methods for you. Their experience informs every aspect of this course's content and will help you understand how these lessons can apply to your future career after passing the exam.
Video Lessons: Video lessons are the main study resource provided by Analyst Prep. Each of these lectures are given by a Ph.D. holder, with a curriculum that covers important CFA®  concepts in a clear and concise manner. These videos also keep learning interesting by employing a visual teaching style— ensuring lessons don't become dry and boring.
Comprehensive Question Bank: Analyst Prep boasts an extensive collection of practice questions, ensuring students get ample practice and exposure to a variety of question types. This vast question bank is instrumental in reinforcing concepts and preparing candidates for the diverse challenges they'll face on the CFA®  exam.
Bottom Line: Analyst Prep stands out as the premier CFA® test prep program on the market. With its meticulous progress tracking, content crafted by seasoned CFA® charter holders, and engaging video lessons led by Ph.D. holders, it offers an unparalleled learning experience. The comprehensive question bank further solidifies its position, ensuring candidates are well-prepared for every facet of the CFA® exam. Given these exceptional features and the evident expertise behind the platform, we confidently name Analyst Prep as the best CFA® test prep program available.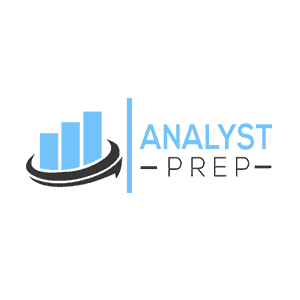 20% Off Analyst Prep CFA & FRM Courses
488 uses today
Last Used: 2 days ago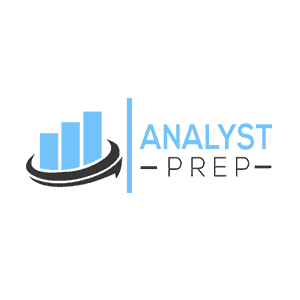 Enjoy 30% Off Analyst Prep CFA & FRM Courses
168 uses today
Last Used: 14 hours ago
---
2. Kaplan Schweser CFA® Review Course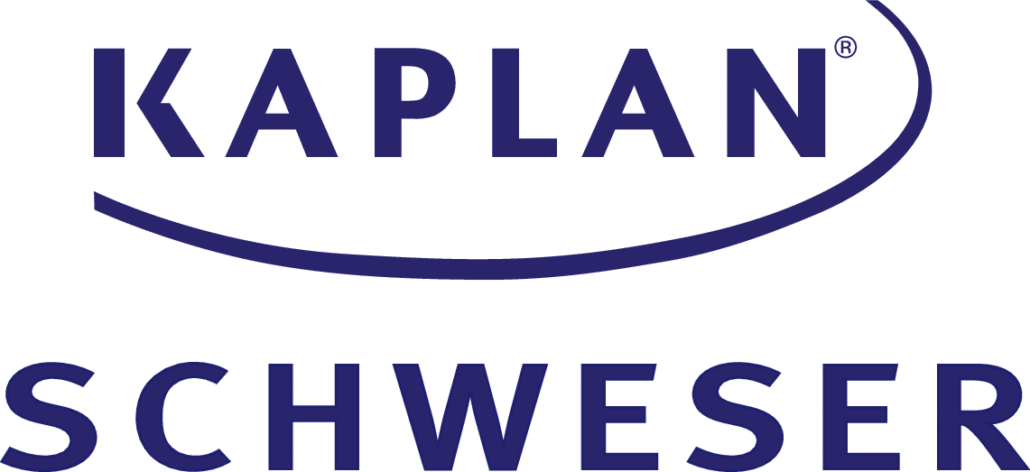 OVERALL RATING: ★★★★★
Kaplan Schweser relies heavily on test-based content. They want you to be familiar with the test-taking experience long before you step foot in a testing center. To do so, they offer checkpoint exams after every course milestone in addition to 6 full length mock exams. Plus, they also encourage you to use their test bank to create your own practice exams and study on your own time.
If you're interested, you have 4 CFA packages to choose from with Kaplan Schweser. The most popular is the Premium package, which offers online classes, study tools, and a final review. Another option is the Essential package, which is more budget-friendly but does not include final review materials.
Kaplan Schweser CFA® Course Features
Pass Guarantee
Schweser Notes™
Mock Exam
Modular Videos
Performance Tracker
Kaplan Schweser Community
Practice Test: Kaplan Schweser offers 6 full practice exams and 2,000+ practice questions that are very similar to those on the exam. Practice exams are great for gauging your progress, and this course gives you numerous opportunities to put in a lot of practice before test day.
Updated Content: This course is updated every year as the CFA® continues to evolve, which means that course materials will closely match what you see on the exam. You won't waste your time on material or questions that may not appear on this year's exams.
Instructor Support: Even with the Kaplan Schweser Self-Study package, you are not left to fend for yourself if you have questions about the material or need additional clarification. You can connect with a CFA® instructor during specific office hours and receive guidance on more difficult concepts.
Out of Budget For Some: Premium packages cost upwards of $1,099, which is considerably more than some CFA® courses on the market. If you are on a tight budget, Kaplan's Premium package is not going to cut it, even though this course comes with some pretty cool study tools, like the Review Workshop. Still, Kaplan does offer more budget-friendly options such as the Essential package.
Bottom Line: Kaplan Schweser prioritizes a hands-on, test-centric approach with features like checkpoint exams, 6 full-length tests, and a 4,000-question bank. The course is updated annually, ensuring relevance to the evolving CFA® standards. They offer two packages: Essentials and Premium, with the latter including on-demand sessions. While comprehensive, the lack of a free trial given its price point is a drawback. However, the unique advantage of instructor support, even for self-studiers, underscores their commitment to student success. Overall, Kaplan Schweser offers a thorough and practice-focused CFA® prep, though a trial feature would enhance its appeal.
LEARN MORE ABOUT KAPLAN SCHWESER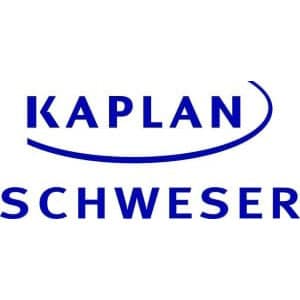 Enjoy 15% Off Kaplan CFA Review Course
59 uses today
Last Used: 1 hours ago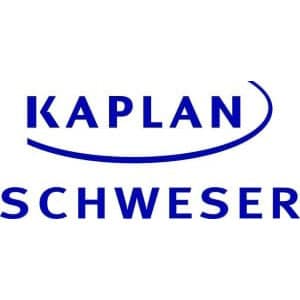 Get 15% Off Kaplan CFA Review Course
77 uses today
Last Used: 20 hours ago
---
3. Salt Solutions CFA® Review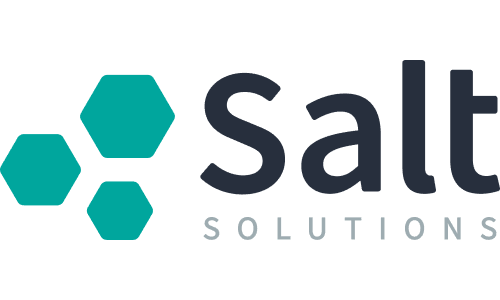 OVERALL RATING: ★★★★★
Salt Solutions is a comprehensive CFA® exam prep platform. It helps you to study for levels 1, 2, and 3 of the CFA® exam and offers multiple-choice test questions, mock exams, and video lectures. Best of all, the level 1 CFA® offering is completely free!
Course Details
Salt Solutions CFA® is designed and offered by experienced professionals who know exactly what to teach and how to teach it. The video lectures are streamlined, bolstered by annotated graphics, and intended to maximize material retention and comprehension. Students can take advantage of Full Exam Access and retain access to course materials until they pass their exams.
Read our full review of Salt Soltions here
Salt Solutions CFA® Course Features
Over 4400 multiple-choice test questions
CheckPoints Dashboard to track progress and weekly goals
Over 160 hours of video lectures
9 practice exams
Performance analytics tools
A curated learning experience for all students
10-minute-long videos
Salt Solutions CFA® Pros and Cons
Visual learning: Salt Solutions offers its video lecture content with smart animations to help visually anchor the important concepts and ideas being discussed.
Custom quiz creator: Students can make exam quizzes to test the areas they need to work on the most, preventing them from wasting time
Level-based study: Students may study whichever level of the CFA® exam they need or purchase Full Exam Access to get access to all the platform materials
No printed study materials: You can, however, print out most of the materials for studying elsewhere if you desire
Price point for other levels: Although CFA® Level I is free, you'll need to pay for parts II and III. Although this isn't a terrible surprise, some may find it a bit off-putting, especially when compared to other providers that offer bundled pricing or discounts for purchasing multiple levels together. This approach could potentially increase the overall cost for candidates aiming to complete all three levels with Salt Solutions
Bottom Line: Salt Solutions stands out with its visually engaging video lectures enhanced by smart animations, ensuring key concepts are effectively conveyed. The platform offers a custom quiz creator, allowing students to focus on areas needing improvement, and provides flexibility with level-based study options. However, while there are no printed materials provided, students have the option to print most resources for offline study.
---
4. The Princeton Review CFA® Study Materials

OVERALL RATING: ★★★★★
The Princeton Review offers a traditional self-study course for level 1 of the CFA® exam. You'll learn everything you need to know through well-designed study notes, practice exams, and video lectures.
Course Details
The Princeton Review has designed its course to be as efficient as possible. They've streamlined learning so you can learn all the essential aspects of the CFA® exam in 120 study hours. By contrast, most other courses take 300 hours or more. As a result, you'll be able to easily fit each lesson into your busy schedule. Plus, Princeton Review allows you to access your course for a full year, which makes it a cinch to schedule your study sessions if you've got a lot of time commitments.
The Princeton Review offers 2-course options for each part of the exam. The Essentials course grants you access to video lessons, study notes, and flashcards for $699; alternatively, you could choose the Ultimate course, which adds practice tests and live instruction for the price of $999.
The Princeton Review CFA® Course Features
3,150+ Practice Questions
24+ Hours of Live Online Teaching
50+ Hours of Video Lectures
900 Slides of Study Notes
50 Key Definitions Flashcards
4 Mock CFA® Exams
1-on-1 Q&A Sessions With Instructor
Princeton Review Pros & Cons
Comprehensive Yet Concise: Princeton Review's CFA® Level 3 course offers succinct lecture slides that distill complex topics, making them easily understandable without extensive reading. Coupled with their brief yet insightful explanations for question answers, it provides a streamlined learning experience.
Mock Exams: One of the best aspects of this course is the mock exams. Each one perfectly mimics the CFA®  exam in content, format, and test conditions. This enables you to become comfortable with the test ahead of time and work on strategies specific to the CFA® exam.
Money-Back-Guarantee: There is an added assurance of a money-back guarantee provided you complete all questions and watch all lectures, showcasing their confidence in the course's effectiveness.
New Course: The Princeton Review CFA®  program is a fairly new course. Because it hasn't been around as long as some of the other program offerings, it doesn't have as many questions in its question bank.
Question Concerns: Some students have pointed out that the course offers a restricted number of end-of-chapter questions, potentially affecting in-depth topic review. Moreover, sporadic inaccuracies in practice questions might cause confusion and lead students astray.
Bottom Line:Princeton Review's CFA® course masterfully condenses complex topics into digestible lecture slides, complemented by precise explanations for question answers. Their mock exams mirror the real CFA® exam, providing invaluable practice. While their money-back guarantee underscores their confidence in the course, it's worth noting that it's a newer offering with a limited question bank. Some students have also raised concerns about the limited end-of-chapter questions and occasional inaccuracies in practice questions. They'll give you a solid baseline that you can use when moving on to other levels of the exam— but you may want to try Analyst Prep when preparing for Level 3.
GO TO THE PRINCETON REVIEW CFA®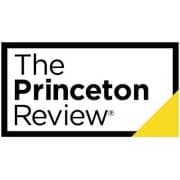 Check Weekly Offers on Princeton Review CFA Courses
uses today
Last Used: 2 days ago
---
5. Wiley CFA® Prep Course

Following Wiley's merger with UWorld, the future trajectory and content of their CFA® prep courses remain unclear. Those considering Wiley should remain vigilant and updated on any curriculum or platform modifications. Due to these anticipated changes and the unpredictability stemming from the acquisition, our endorsement for Wiley's CFA® preparation is currently withheld.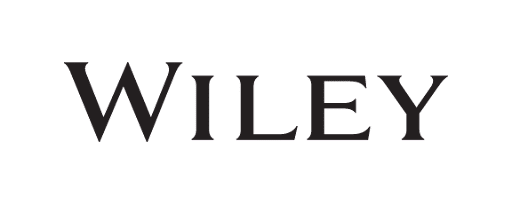 OVERALL RATING: ★★★★★
Course Details
Wiley Efficient Learning lives up to their name by offering a streamlined financial analysis course that fully encompasses both old and new learning tools. You should seriously consider enrolling in their Platinum or Gold course if you want to take full advantage of all their features to pass your exams and start your CFA® career quickly.
Of course, you can always save money by enrolling in Wiley's Self-Study Course, which still has plenty of benefits. And if you've already made some headway into preparing for the CFA® exam, their 11th Hour Final Review Course can be purchased separately— which is a great last-minute cram course.
Wiley CFA® Review Course Features
2,000+ practice questions
90+ hours of video instruction
2 full-length mock exams
11th Hour Final Review (25+ more hours of video content)
Student discussion boards
Performance tracking
Access Until You Pass Guarantee
Wiley CFA® Pros & Cons
Confidence Booster: One of the biggest hurdles to overcome when preparing for any exam is a lack of confidence. To help you overcome this, Wiley CFA® Review tracks your progress and generates an estimated prediction of your exam score. Working through more material will increase your predicted score, which should also help you feel confident in your ability to earn that score.
Travel Buddy: If you travel a lot, Wiley's CFA® study materials can be stored for offline access on your smartphone or tablet. This means you can easily go through video lectures, flashcards, or a few practice tests while on a plane, train, bus, or submarine!
Awesome Community: When you sign up for any Wiley prep course, you get access to student forums where you can discuss exam concepts with a whole community. If you're a Gold or Platinum student, you can also reach out directly to your instructors for quick responses to your questions.
Restricted Practice Questions: Wiley's CFA® course seems to have a smaller pool of practice questions relative to other providers. Additionally, opinions from Reddit users indicate that the caliber of these questions might not match that of rival courses.
Delayed Curriculum Refresh: There have been instances where Wiley's CFA® resources don't promptly incorporate the latest CFA® curriculum adjustments, which could risk students studying outdated content.
Platform Stability Issues: Some students have mentioned experiencing occasional glitches or technical difficulties while using Wiley's CFA® platform, which can disrupt study sessions and hinder consistent preparation.
Bottom Line: Wiley CFA® once held the top spot on our list of CFA® prep courses due to its comprehensive content, expert instructors, and innovative learning tools. However, with concerns such as limited practice questions, inconsistent content updates, and platform stability issues, combined with the uncertainty introduced by their recent acquisition by UWorld, we find it necessary to withdraw our endorsement for Wiley's CFA® preparation at this time.
---
Fitch Learning CFA® Course Features
---
Best CFA® Level 1 Study Notes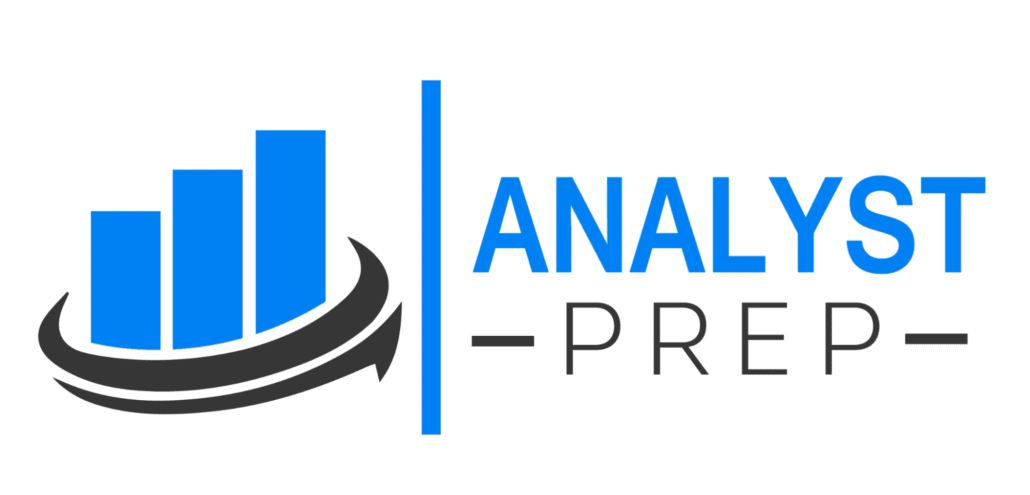 Analyst Prep's CFA® Study Notes include the CFA® Institute's official books, which together comprise the course content, total 5,000 pages, and provide a large quantity of information that is covered in the Level I study course. There are ten subject areas, each of which carries a different emphasis and weight on the respective exam level. It is possible to become overwhelmed by the quantity of knowledge that needs to be learned and understood. Because of this, CFA® study notes are essential. Analyst Prep has prepared thorough study notes for you in a format that is simple to read in order to assist you in learning in an efficient and successful manner.
Analyst Prep's notes are designed to assist you in developing a comprehensive understanding of the fundamental ideas that are tested throughout the CFA® examinations. They have developed summaries of each chapter from the most recent CFA Program curriculum with explanations that are both clear and detailed in order to assist you in comprehending complex ideas and accelerating your learning.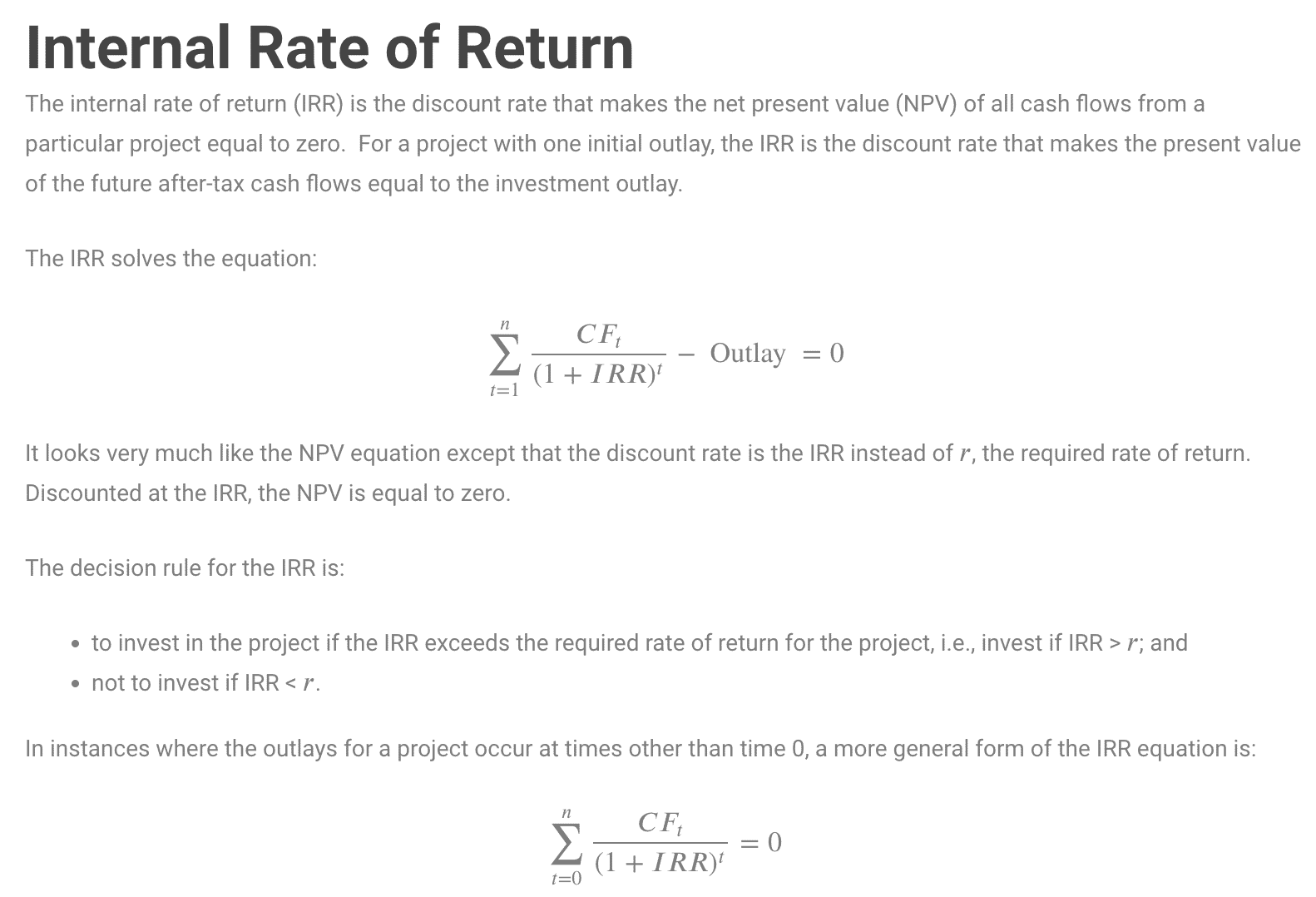 There are helpful hints and pointers dispersed throughout the various sections to speed up your comprehension of the various ideas. You can test your grasp of key ideas and boost your confidence with the help of their end-of-lesson questions. In addition to this, their teachers are always willing to assist you by providing further explanations anytime you feel the need for them.
The numerous formulas and ratios that you will need to commit to memory are listed on a thorough formula sheet as well as a ratio sheet for financial reporting and analysis. These are provided in the package to serve as quick reference guides and visual tools.
LEARN MORE ABOUT ANALYST PREP CFA®
---
Which CFA® Prep Course Is The Best?
Currently, the best review course for aspiring Chartered Financial Analysts can be found at AnalystPrep. This is because their team of highly qualified instructors provides a well-made and conveniently accessible curriculum of practice questions, video lectures, and mock exams.
What Is the Best Way To Prepare for CFA® Level 1?
The answer to this question will depend on your preferred learning style. If you're interested in live instruction, Kaplan's CFA® Level 1 study packages will be your best bet. But if you prefer learning independently through rigorous practice, AnalystPrep's CFA® Level One Mock Exam will be your most effective resource.
Can CFA® Be Done By Self-Study?
Ultimately, you're not going to be able to take the Chartered Financial Analyst exam on your own. You'll need to have the test administered to you at a CFA® Institute-approved testing center. However, you can certainly study for the exam on your own with extremely positive results; just check out our list of the best CFA® exam prep courses!
What is a CFA® passing score?
A: The passing score changes every test, but the CFA® Institute has never set it higher than 70%, so this is a good score to aim for when taking your CFA® mock exams.
Which level of CFA® is hardest?
A: Most people consider level 2 to be the hardest part of the exam. Memorization isn't enough to pass this level— you also need to demonstrate real problem-solving skills related to financial analysis.
Do CFA® exam results expire?
A: According to the CFA® Institute, there is no expiration date for the results of any part of the CFA® exam. You can take as long as you need to complete the CFA® program.
Additional Resources to Get You On the Right Track
Still can't decide which course is right for you? Don't worry, I've got your back! I've created some invaluable resources for selecting the best CFA® review course. Check out my comparison articles:
Wiley vs. Kaplan CFA® and Wiley vs. Fitch CFA®.
Also, for information on why you should become a CFA®.
And if you have any specific CFA® questions, just drop a comment below and I'll personally help you find the right course for you!
Compare other professional finance and accounting certifications below:
Why should I become a CFA® ?
Although you don't need to become CFA® certified to work as a financial analyst, there are several benefits to certification that make it worthwhile. For example, you can make significantly more money— CFAs earn around $90,000 a year on average2, whereas ordinary financial analysts have an average annual salary of $60,000.3