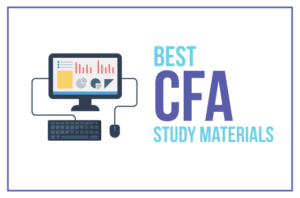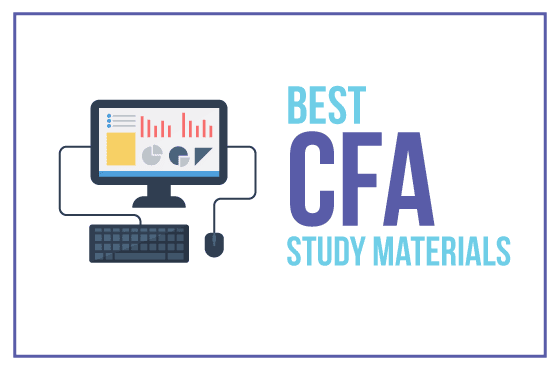 Choosing the right CFA® exam prep course is an important first step towards earning a Chartered Financial Analyst certification. That's because you need to choose a course that suits your learning style and reinforces your weaknesses. When you consider that typical CFA® pass rates are between 40%-50%, you can see that it's important to take advantage of any available resources to pass this notoriously difficult exam.
Here are the best CFA® prep courses currently on the market. Each of them appeals to specific learning styles and has great features that make them stand out above the rest.
Read on to see which one will work best for you!
Which CFA Course Is Right for You?
This short questionnaire will help you decide what is the best option for you when it comes to preparing for the CFA exam.
---


---
These are the Top 7 Best CFA® Prep Courses & Study Materials for June 2023:

This chart reflects the features from the CFA® Level 1 online course offerings from each company.
---
1. Wiley CFA® Prep Course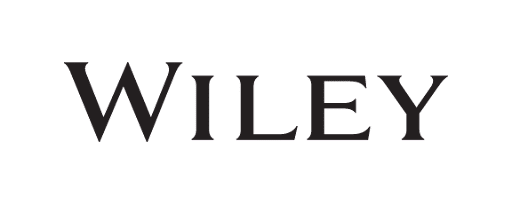 OVERALL RATING: ★★★★★
Course Details
Wiley Efficient Learning lives up to their name by offering a streamlined financial analysis course that fully encompasses both old and new learning tools. You should seriously consider enrolling in their Platinum or Gold course if you want to take full advantage of all their features to pass your exams and start your CFA® career quickly.
Of course, you can always save money by enrolling in Wiley's Self-Study Course, which still has plenty of benefits. And if you've already made some headway into preparing for the CFA exam, their 11th Hour Final Review Course can be purchased separately— which is a great last-minute cram course.
Wiley CFA® Review Course Features
2,000+ practice questions
90+ hours of video instruction
2 full-length mock exams
11th Hour Final Review (25+ more hours of video content)
Student discussion boards
Performance tracking
Access Until You Pass Guarantee
Wiley CFA® Pros & Cons
Confidence Booster: One of the biggest hurdles to overcome when preparing for any exam is a lack of confidence. To help you overcome this, Wiley CFA® Review tracks your progress and generates an estimated prediction of your exam score. Working through more material will increase your predicted score, which should also help you feel confident in your ability to earn that score.
Instructors Who Care: Any educational class or course is only as effective as its instructors. Fortunately, Wiley has some of the best accounting and finance instructors to helm their prep courses. These individuals have decades of experience in both education and financial analysis.
Travel Buddy: If you travel a lot, Wiley's study materials can be stored for offline access on your smartphone or tablet. This means you can easily go through video lectures, flashcards, or a few practice tests while on a plane, train, bus, or submarine!
Awesome Community: When you sign up for any Wiley prep course, you get access to student forums where you can discuss exam concepts with a whole community. If you're a Gold or Platinum student, you can also reach out directly to your instructors for quick responses to your questions.tures, flashcards, or a few practice tests while on a plane, train, bus, or submarine!
Bottom Line: Wiley's CFA prep course is essential if you want to pass your financial analyst exam with confidence. They eliminate all hurdles and setbacks that would prevent you from doing any less than your best!
---
2. Analyst Prep CFA® Prep Course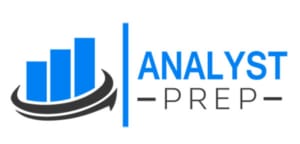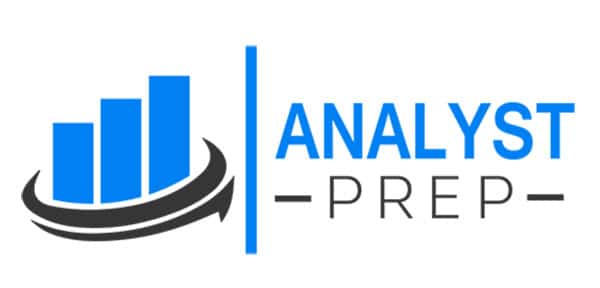 OVERALL RATING: ★★★★★
Course Details
Analyst Prep prepares you for the CFA exam by providing a wide range of materials to study. Mixing up your study materials with notes, videos, and practice questions helps to avoid burnout and keeps your mind fresh. Plus, their dedication to variety allows them to appeal to different learning styles— visual learners can benefit from their video lectures, and analytical minds can practice with their 3,500-plus practice questions.
You have 3 options when purchasing Analyst Prep's CFA review course. The $149 Practice package grants you access to the test based content and progress tracking. Beyond that is the $249 Learn + Practice course, which adds in video lessons, study notes, and essential review summaries. Last is the $449 Unlimited package, which grants you lifetime access to the site and materials for all 3 parts of the CFA exam.
Analyst Prep CFA Course Features
Video Lessons
Study Notes
3,500+ Practice Questions
Performance Tracking
Computer Based Testing Exams
Analyst Prep Pros & Cons
Progress Tracking: Every step you make when studying for the CFA exam is tracked on Analyst Prep's stat tracking component. This lets you chart your progress and gauge when you'll be ready to pass the CFA exam. Plus, it's a good way to see what parts of the exam you need to study more, and which ones you already understand well enough to earn a passing score.
Created by Professionals: All Analyst Prep content has been designed by certified CFA charter holders. Each of them has firsthand experience of the exam and can leverage that into better study methods for you. Their experience informs every aspect of this course's content and will help you understand how these lessons can apply to your future career after passing the exam.
Video Lessons: Video lessons are the main study resource provided by Analyst Prep. Each of these lectures are given by a PhD holder, with a curriculum that covers important CFA concepts in a clear and concise manner. These videos also keep learning interesting by employing a visual teaching style— ensuring lessons don't become dry and boring.
Bottom Line: Analyst Prep is an excellent all-around study course. They appeal to a wide range of students thanks to their professional instructors and materials.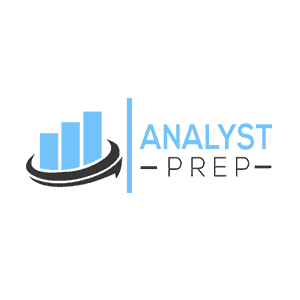 20% Off Analyst Prep CFA & FRM Courses
307 uses today
Last Used: 3 hours ago
---
3. Salt Solutions CFA® Review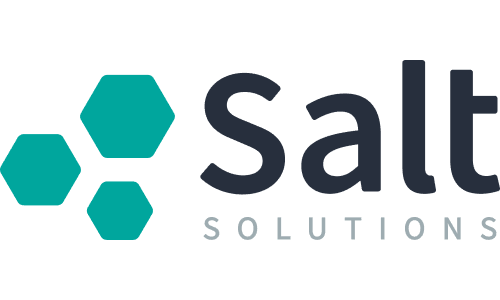 OVERALL RATING: ★★★★★
Salt Solutions is a comprehensive CFA® exam prep platform. It helps you to study for levels 1, 2, and 3 of the CFA® exam and offers multiple-choice test questions, mock exams, and video lectures. Best of all, the level 1 CFA® offering is completely free!
Course Details
Salt Solutions CFA® is designed and offered by experienced professionals who know exactly what to teach and how to teach it. The video lectures are streamlined, bolstered by annotated graphics, and intended to maximize material retention and comprehension. Students can take advantage of Full Exam Access and retain access to course materials until they pass their exams.
Read our full review of Salt Soltions here
Salt Solutions CFA® Course Features
Over 4400 multiple-choice test questions
CheckPoints Dashboard to track progress and weekly goals
Over 160 hours of video lectures
9 practice exams
Performance analytics tools
A curated learning experience for all students
10-minute-long videos
Salt Solutions CFA® Pros and Cons
Visual learning: Salt Solutions offers its video lecture content with smart animations to help visually anchor the important concepts and ideas being discussed.
Custom quiz creator: students can make exam quizzes to test the areas they need to work on the most, preventing them from wasting time
Level-based study: students may study whichever level of the CFA® exam they need or purchase Full Exam Access to get access to all the platform materials
No printed study materials: you can, however, print out most of the materials for studying elsewhere if you desire
Bottom line: Salt Solutions CFA® is a well-designed and student-friendly CFA® exam prep platform, and it's ideal for those who benefit from visual aids when studying.
---
4. Kaplan Schweser CFA® Review Course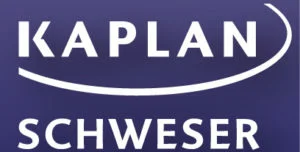 OVERALL RATING: ★★★★★
Kaplan Schweser relies heavily on test based content. They want you to be familiar with the test taking experience long before you step foot in a testing center. To do so, they offer checkpoint exams after every course milestone in addition to 4 full length practice exams. Plus, they also encourage you to use their test bank to create your own practice exams and study on your own time.
If you're interested, you have 2 CFA packages to choose from with Kaplan Schweser. The first is the Essentials plan, which gives you all of the test based content. If you want more, you can also pay for the Premium package which adds a series of on demand class sessions.
Kaplan Schweser CFA Course Features
Checkpoint Exams
Instructor Link
Schweser Notes
Instructor Link
Activity Feed
Practice Test: Kaplan Schweser offers 6 full practice exams and 4,000 practice questions that are very similar to those on the exam. Practice exams are great for gauging your progress, and this course gives you numerous opportunities to put in a lot of practice before test day.
Updated Content: This course is updated every year as the CFA® continues to evolve, which means that course materials will closely match what you see on the exam. You won't waste your time on material or questions that may not appear on this year's exams.
Instructor Support: Even with the Kaplan Schweser Self-Study package, you are not left to fend for yourself if you have questions about the material or need additional clarification. You can connect with a CFA® instructor during specific office hours and receive guidance on more difficult concepts.
Price: Premium packages cost upwards of $1,799, which is considerably more than other CFA® courses on the market. If you are on a tight budget, Kaplan is not going to cut it, even though this course comes with some pretty cool study tools, like the live person support.
No Free Trial: Kaplan's CFA® review course comes with a hefty price tag, which can intimidate many students with tight budgets. And while their materials are worth the price, there's no option to try them before making a purchase. The addition of a free trial would make it much easier for prospective students to come to a decision.
Bottom Line: Kaplan Schweser is a reliable name in test prep and a decent choice if you just want to practice your exam taking skills.
LEARN MORE ABOUT KAPLAN SCHWESER
---
5. The Princeton Review CFA® Study Materials

OVERALL RATING: ★★★★★
The Princeton Review offers a traditional self-study course for level 1 of the CFA exam. You'll learn everything you need to know through well designed study notes, practice exams, and video lectures.
Course Details
The Princeton Review has designed their course to be as efficient as possible. They've streamlined learning so you can learn all the essential aspects of the CFA exam in 120 study hours. By contrast, most other courses take 300 hours or more. As a result, you'll be able to easily fit each lesson into your busy schedule. Plus, Princeton Review allows you to access your course for a full year, which makes it a cinch to schedule your study sessions if you've got a lot of time commitments.
The Princeton Review offers 2 course options for each part of the exam. The Essentials course grants you access to video lessons, study notes, and flashcards for $699; alternatively, you could choose the Ultimate course, which adds practice tests and live instruction for the price of $999.
The Princeton Review CFA Course Features
3,150+ Practice Questions
24+ Hours of Live Online Teaching
50+ Hours of Video Lectures
900 Slides of Study Notes
50 Key Definitions Flashcards
4 Mock CFA Exams
1-on-1 Q&A Sessions With Instructor
Princeton Review Pros & Cons
Efficient Learning: Princeton Review doesn't want to waste your time. That's why they've streamlined their course to be as efficient as possible, which ensures that you can learn the essential aspects of the CFA exam without being bogged down with any superfluous information.
Mock Exams: One of the best aspects of this course is the mock exams. Each one perfectly mimics the CFA exam in content, format, and test conditions. This enables you to grow comfortable with the test ahead of time and work on strategies specific to the CFA exam.
New Course: The Princeton Review CFA program is a fairly new course. Because it hasn't been around as long as some of the other program offerings, it doesn't have as many questions in its question bank.
Bottom Line: The Princeton Review's CFA course is an excellent way to start preparing for the CFA exam. They'll give you a solid baseline that you can use when moving on to other levels of the exam— but you may want to try Analyst Prep when preparing for Level 3.
GO TO THE PRINCETON REVIEW CFA®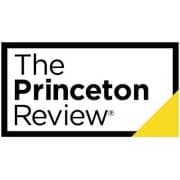 Check Weekly Offers on Princeton Review CFA Courses
uses today
Last Used: 1 days ago
---
6. Bloomberg CFA® Study Materials


OVERALL RATING: ★★★★★
Much like Analyst Prep's progress tracking component, Bloomberg uses an adaptive learning platform to ensure that you're always working on the areas of the exam curriculum that you need to. Their course changes on the fly based on your performance on simulation exams, practice exams, or study sessions. That data is also given to your instructors for your 1-on-1 tutoring sessions. Doing so ensures that they can leverage their personal experience to help you excel in areas you may have been struggling in before.
Bloomberg offers 3 CFA prep courses. The first is the Essential package; it costs $699 for each level of the exam and includes all course content and features. However, it limits the number of exams and "Ask a Tutor" sessions to 7 and 20 respectively. By contrast, the Premium package costs $1,199 per level and increases them to 9 and 80 each. Lastly, the Ultimate package costs $1,999 per level and grants unlimited ask a tutor sessions and 11 full exams.
Bloomberg Exam Prep CFA Course Features
Private Tutoring Sessions
11 Full Length Practice Exams
Pass Guarantee
Adaptive Learning
10,000+ Practice Questions
Top-Rated Instructors: The instructors with this course are top-rated and extremely knowledgeable. Because of this expertise, everything you're going to learn is in line with the latest tips and tricks that are available to anyone studying for the CFA®. The tutoring services that Bloomberg provides are what puts this course over the top, as it's something that many other companies do not offer.
Two-Week Trial: While some test prep companies pat themselves on the back for a one-week trial, or even just three days, Bloomberg CFA® grants you two-week access to their course. This is an exceptionally long trial period, as you should be able to determine whether or not this content lines up with your learning type within that period.
Adaptive Learning Technology: Bloomberg uses state-of-the-art technology to give you a great learning experience. After an initial assessment period, the course will figure out which of the areas are troubling you, and adjust your study plan accordingly. While other courses may have adjustment mechanisms, Bloomberg's is among the best in this regard.
Dashboard: Because Bloomberg has resources that aren't available to many prep companies, its technology is above and beyond that of any of its competition. The dashboard in this CFA® review course is unparalleled, as it comes with an aesthetically pleasing home page, great web design throughout, and easy-to-navigate headers and dropdown menus.
No Final Review: There are many excellent study tools available to students who enroll in one of Bloomberg's CFA® exam review courses. However, something that is conspicuously absent from all of them is a final review cram course. Although you can definitely live without it, the lack of any cram materials can leave some Bloomberg students with pre-exam anxiety.
Bottom Line: Bloomberg's CFA® course is a little pricey, but they're well worth the cost of admission.
---
7. Fitch Learning CFA® Review Course

OVERALL RATING: ★★★★★
Fitch Learning's platform is targeted at those who have busy schedules, such as students or working professionals. All of their lessons are bite sized and don't take very long to complete. However, that can lead to lessons becoming repetitive; you'll have to complete many lessons on a single subject to gain a complete understanding of it. Still, that repetition can help reinforce what you know and make it easier to remember.
Fitch prices their online courses based on how many lessons you're interested in. Online classes cost $475 and consist of a 4 day virtual classroom course. Alternatively, you can book the 16 day course for $995, which comes with an additional 4 days of review for no extra cost.
Fitch Learning CFA Course Features
Weekday Virtual Classes
Live and On Demand Webinars
Reading Notes
Mobile App
Mind Maps
Online Learning: With Fitch Learning CFA®, you get access to a great learning portal that features more than 120 hours of recorded video lessons, progress tests, and progress tracking that determines strengths and weaknesses. A study planner helps guide you through the course. Practice questions for CFA Exam Levels 1, 2, and 3 are 3,800+, 3,700+, 2,200+, respectively.
Instructor Support: International faculty around the globe and 24/7 access to the help desk guarantees that you will receive prompt answers to your questions, regardless of time zone. Mentors also regularly check in with you to ask how the course is going.
Money Back Guarantee: Fitch Learning offers a 100% money back guarantee if you do not pass the exam after meeting certain milestones. Only CFA® Level I students are eligible for the guarantee, so be sure to check out the full list of requirements on their website.
Mobile App: A mobile app allows you to access key course features on the go. It is available in both the iTunes and Google Play stores. Course content can be searched and downloaded in advance for offline studying. This allows busy professionals to study for the CFA® exam anywhere they go from their smartphone or tablet, whenever they have a few minutes.
Limited Classroom Availability: Fitch Learning's live Classroom Review Courses are an excellent way to learn important CFA® exam concepts and test-taking strategies. However, their availability is extremely limited to any students who don't live near New York or Toronto.
Bottom Line: Fitch Learning is a solid option if you're short on time and need to prepare for the CFA exam. But if you struggle with paying attention to repetitive content, you can get a more engaging experience with Analyst Prep instead.
---
---
6. Illumeo CFA® Prep Course

OVERALL RATING: ★★★★★
Extra Credit: When you pay for one of Illumeo's courses, you pay for them all. This means you can get a lot more content when you sign up for their CFA® Level 1 course. In fact, it's a great continuing education tool for this exact reason.
Simple Structure: The majority of this course's content is made up of video lectures recorded by its single instructor. These videos are simply organized and easy to follow— but you can also follow up with the instructor via email at any point. This structure is stress-free and won't waste any of your valuable time.
Affordable: This is the least expensive course on our list, which can be helpful if you're on a tight study budget. While it means you're not getting the same experience as a more expensive course, it's still fully capable of preparing you for Level 1 of the CFA® exam.
Limited Content: As I previously mentioned, there's a reason this is the most affordable option on this list. You'll only have materials that cover Level 1 of the exam— bad news if you're planning to take the next two levels after. Also, they don't offer nearly as much content as AnalystPrep's course.
---
Best CFA Level 1 Study Notes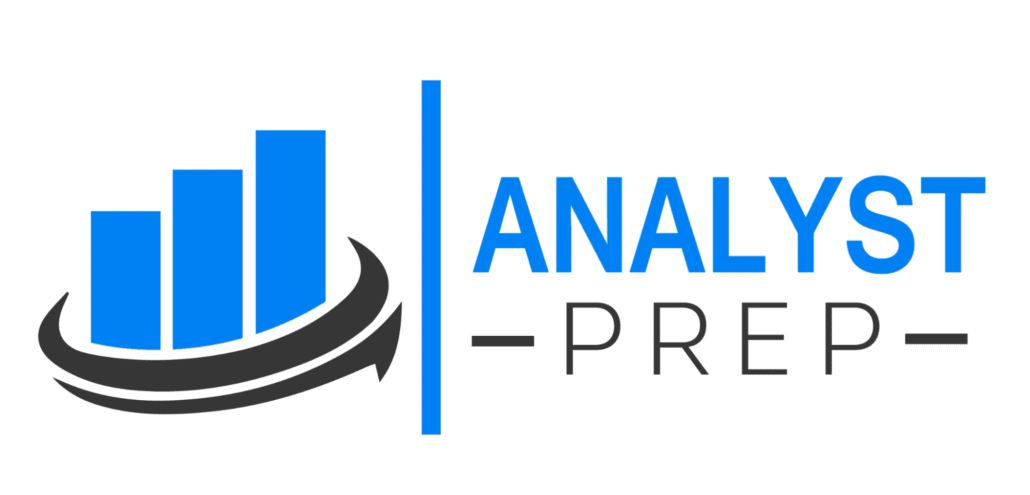 Analyst Prep's CFA Study Notes include the CFA Institute's official books, which together comprise the course content, total 5,000 pages and provide a large quantity of information that is covered in the Level I study course. There are ten subject areas, each of which carries a different emphasis and weight on the respective exam level. It is possible to become overwhelmed by the quantity of knowledge that needs to be learned and understood. Because of this, CFA study notes are essential. Analyst Prep has prepared thorough study notes for you in a format that is simple to read in order to assist you in learning in an efficient and successful manner.
Analyst Prep's notes are designed to assist you in developing a comprehensive understanding of the fundamental ideas that are tested on throughout the CFA examinations. They have developed summaries of each chapter from the most recent CFA Program curriculum with explanations that are both clear and detailed in order to assist you in comprehending complex ideas and to accelerate your learning.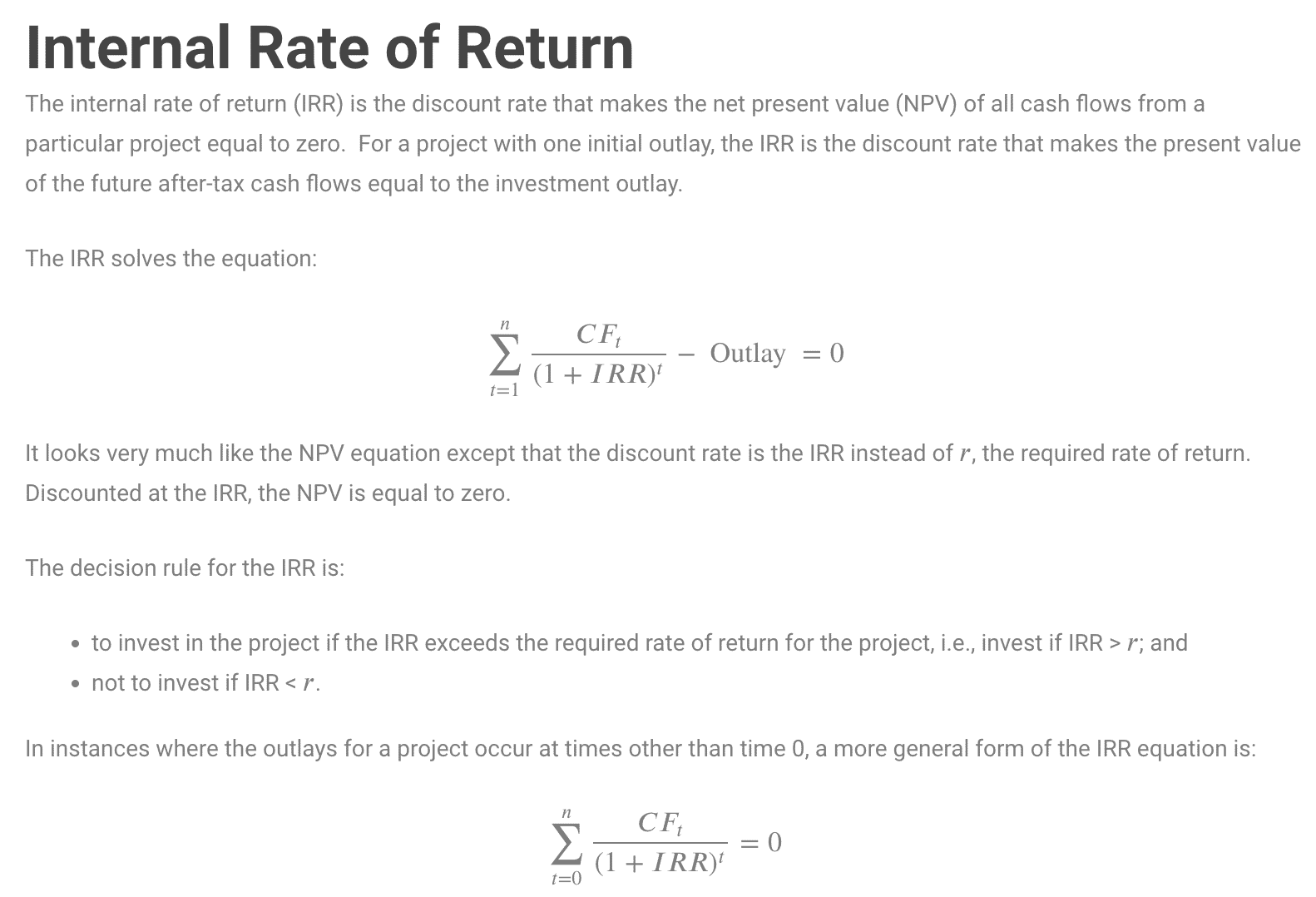 There are helpful hints and pointers dispersed throughout the various sections to speed up your comprehension of the various ideas. You can test your grasp of key ideas and boost your confidence with the help of their end-of-lesson questions. In addition to this, their teachers are always willing to assist you by providing further explanations anytime you feel the need for them.
The numerous formulas and ratios that you will need to commit to memory are listed on a thorough formula sheet as well as a ratio sheet for financial reporting and analysis. These are provided in the package to serve as quick reference guides and visual tools.
LEARN MORE ABOUT ANALYST PREP NOTES
---
Which CFA® Prep Course Is The Best?
Currently, the best review course for aspiring Chartered Financial Analysts can be found at AnalystPrep. This is because their team of highly qualified instructors provide a well-made and conveniently accessible curriculum of practice questions, video lectures, and mock exams.
What Is the Best Way To Prepare for CFA® Level 1?
The answer to this question will depend on your preferred learning style. If you're interested in live instruction, Kaplan's CFA® Level 1 study packages will be your best bet. But if you prefer learning independently through rigorous practice, AnalystPrep's CFA® Level One Mock Exams will be your most effective resource.
Can CFA® Be Done By Self-Study?
Ultimately, you're not going to be able to take the Chartered Financial Analyst exam on your own. You'll need to have the test administered to you at a CFA® Institute-approved testing center. However, you can certainly study for the exam on your own with extremely positive results; just check out our list of the best CFA exam prep courses!
What is a CFA passing score?
A: The passing score changes every test, but the CFA Institute has never set it higher than 70%, so this is a good score to aim for when taking your CFA mock exams.
Which level of CFA is hardest?
A: Most people consider level 2 to be the hardest part of the exam. Memorization isn't enough to pass this level— you also need to demonstrate real problem solving skills related to financial analysis.
Do CFA exam results expire?
A: According to the CFA Institute, there is no expiration date for the results of any part of the CFA exam. You can take as long as you need to complete the CFA program.
Additional Resources to Get You On the Right Track
Still can't decide which course is right for you? Don't worry, I've got your back! I've created some invaluable resources for selecting the best CFA® review course. Check out my comparison articles:
Wiley vs. Kaplan CFA® and Wiley vs. Fitch CFA®.
Also, for information on why you should become a CFA®.
And if you have any specific CFA® questions, just drop a comment below and I'll personally help you find the right course for you!
Compare other professional finance and accounting certifications below:
Why should I become a CFA?
Although you don't need to become CFA certified to work as a financial analyst, there are several benefits to certification that make it worthwhile. For example, you can make significantly more money— CFAs earn around $90,000 a year on average2, whereas ordinary financial analysts have an average annual salary of $60,000.3