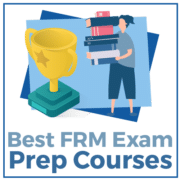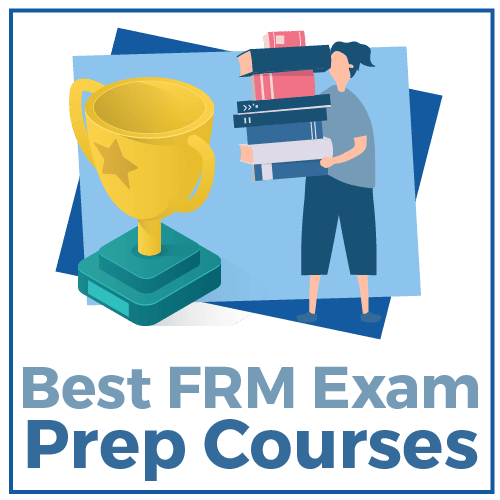 The first step to becoming a Financial Risk Manager is finding a high-quality FRM course.
You will be spending dozens of hours studying with it, so it's critical to find one that matches your personal learning style.
We have reviewed all the major FRM exam prep courses on the market so you don't have to! The comparison chart below will help you find the FRM study materials that best fit your needs.
FRM Prep Course Comparison Chart
---
Wiley FRM (Rank: #1)

OVERALL RATING: ★★★★★
Updated Curriculum: Just because Wiley has been in business for over 200 years, that doesn't mean they have outdated study materials. Instead, all of their FRM content has been updated to match new testing procedures; additionally, all of their calculation videos have also been updated as of 2021.
Second Attempts Welcome: This is a must-have if you're on your second exam attempt for two key reasons. First, you can get an exclusive discount if you're switching from another company; second, you'll have continuous access to this course until you earn that passing score!
Quantity and Quality: With one of the largest libraries of study materials on the FRM exam, you'll have plenty to work through if you sign up for this prep course. Fortunately, this doesn't mean that Wiley skimped on quality, since all of their material is seamlessly integrated with FocusMeTechnology to optimize your education value.
Immediate Free Access: Are you itching to start your study schedule right now? Even if you're not interested in signing up for the full course, you have the opportunity to check out a two week free trial of Wiley FRM Review. Most people who sign up for the trial end up enrolling in the full course— but it's up to you at the end of the day.
---
Analyst Prep FRM (Rank: #2)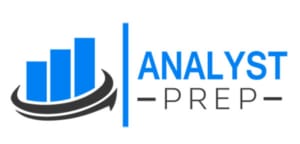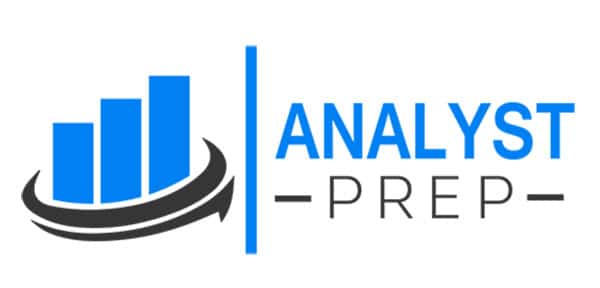 OVERALL RATING: ★★★★★
User Friendly: Above anything else, AnalystPrep is dedicated to providing an easy to use online learning platform for all their FRM students. Many of the small annoyances you'd find with other online review courses are absent in their course— sign up with your existing social media accounts and start studying quickly.
Constant Practice: With AnalystPrep's FRM prep courses, you can generate an unlimited supply of practice tests. Additionally, you're free to tweak each test to strengthen your knowledge for specific content areas, or focus on content you've never covered before.
Forums and Discussion: Have an issue with any of your FRM study materials? AnalystPrep has community forums built into their entire platform; this allows you to leave comments on specific questions or notes and receive helpful replies from fellow students and faculty.
Offline Compatibility: If you don't want to study while connected to the internet, AnalystPrep has a solution for you. Feel free to convert practice materials from each section into downloadable and printable PDF files. This will let you continue studying for the FRM exam no matter where you are.
---
Bionic Turtle FRM (Rank: #3)

OVERALL RATING: ★★★★★
Study Notes and Instructional Videos: The Study Notes and Videos really help you sift through the often complex quantitative concepts that are tested on the exam. Straightforward explanations and visual demonstrations help you solve practice problems step by step in a way that makes sense.
Extensive Community Forum: Check out the huge forum for answers to all of your FRM questions! You can ask more than 30,000 members to share advice and study tips and browse individual forums. Several areas are open to anyone, but the practice questions area requires a subscription to one of the review courses.
Forums and Discussion: Have an issue with any of your FRM study materials? AnalystPrep has community forums built into their entire platform; this allows you to leave comments on specific questions or notes and receive helpful replies from fellow students and faculty.
Large Question Bank: The data bank contains thousands of practice questions that will help you prepare thoroughly for the exam. Company founder, David Harper, writes new questions and introduces them to the community forum first, and the test bank is continuously updated to reflect the actual exam.
Access for 12 Months: You will have plenty of time to prepare with Bionic Turtle's Materials. All course materials are accessible for one year after purchase and it is possible to extend the course by 3 months for an additional fee if necessary.
---
Udemy FRM (Rank: #4)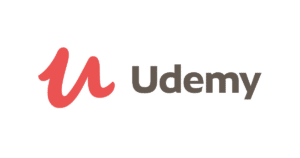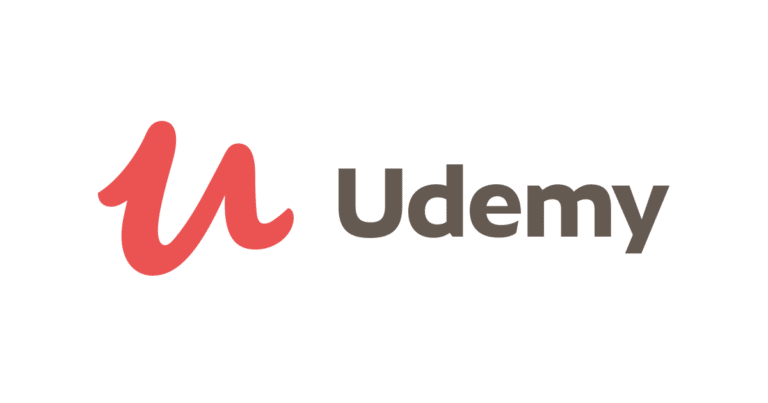 OVERALL RATING: ★★★★★
Video Lessons: This course relies heavily on video lessons available on-demand. They can be re-watched as many times as you want, so you can use these hundreds of hours of video for as long as you need in order to ensure you truly understand the important aspects of being a FRM.
Lifetime Access: Unlike other companies who limit your time with their course, Udemy wants you to always have access to these materials. This is convenient if you need to brush up on certain topics during your future professional life. And if you ever need to re-certify for any reason, you can use these materials instead of paying a renewal or using a different course.
Mobile Friendly: Udemy's FRM courses can be completed on any device at any time. Do you prefer to study in short bursts in between other activities? Simply pull your phone out during breaks and watch a couple of videos. For longer sessions, you can sit in front of a computer or tablet.
No Tests: Although Udemy is meant for you to study on your own, it doesn't include any practice exams to help. Instead, you can complete multiple choice questions found in downloadable PDFs. This is serviceable but far less convenient when compared to AnalystPrep.
Bottom Line: Udemy is an excellent video based study program for the FRM exam. I would highly recommend them if you need a lot of video content to prepare for your test.
---
APNA Course FRM (Rank: #5)
OVERALL RATING: ★★★★★
Full-Length Practice Exams: One of the best features of APNA Review is that students get access to 4 full-length practice exams. One of the best way to prepare for an exam is to take a realistic practice test under exam-like conditions. Of the courses we review here, only APNA gives clients that option.
Affordable Price: APNA's relatively low price tag makes it an ideal supplement to other review materials or great for students who are on a tight budget. For only $180 you will get access to practice exams, several hundred practice questions, instructional videos, a forum, and ebook. Try it for free first by taking advantage of their free demo!
Part 2 Materials Limited: Although the course materials for Part 1 have been available for some time, the Part 2 FRM course was recently released and has only had a few enrolled clients. It includes 11+ videos and 40 lecture topics as compared to 27+ videos and 91 lecture topics for the Part 1 course.
---
Best FRM Exam Prep Courses & Study Materials – 2021 Comparison
| | | |
| --- | --- | --- |
| FRM Course | Company | Price |
| 1. | Bionic Turtle FRM | $599 |
| 2. | APNA | $258 |