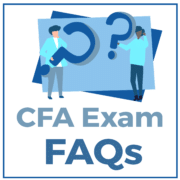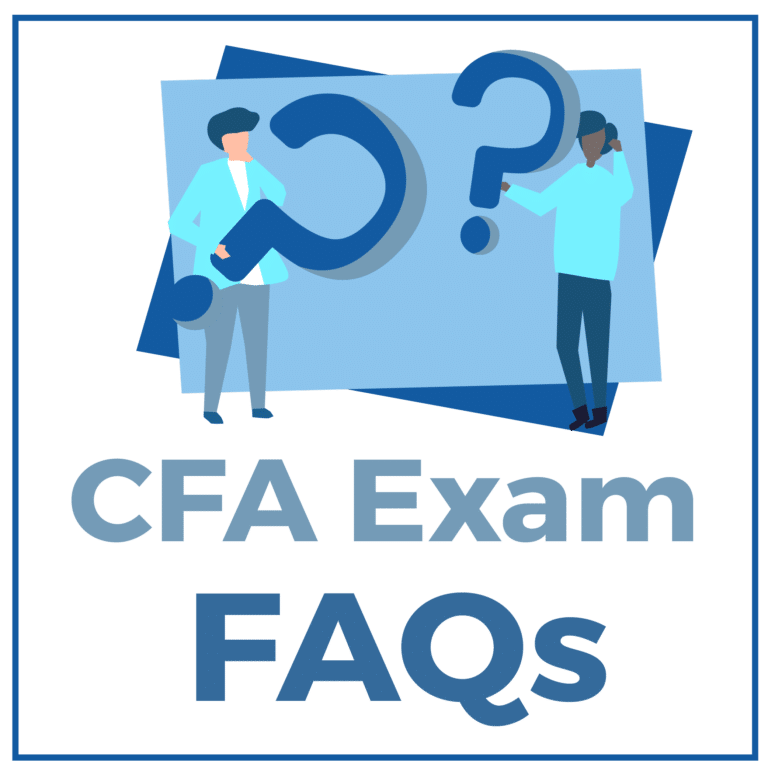 The CFA® exam includes a series of three exams: Levels I, II, and III. Given that there are various different exams and registration dates, you must make sure to register for the correct exam on time. To help you keep track of all the important information and dates, we've compiled some of the most frequently asked questions regarding the CFA exam.
To become a CFA® Charterholder, you must pass all three levels of the CFA exam in order. Earning the CFA charter demonstrates that you have attained a specialized degree of knowledge and skills in investment analysis and decision making in the field of investment. You must also agree to follow a code of ethics and standards set by the CFA Institute, become a member of the CFA® Institute, hold the equivalent of a bachelor's degree, and have at least 48 months of professional work experience in investment decision making.
 Taking the CFA Exam (Levels I, II, & III)
-The exams are offered annually at test centers around the world on the first Saturday in June. The Level I exam is also offered in December.
-They must be passed sequentially.
-They are only available in English.
-You can take the exams as many times as you need to until you pass.
-The tests increase in complexity according to level. Level I tests basic knowledge of the standards and some analysis, Level II tests how to apply those standards to typical situations and involves more complex analysis along with valuing assets, and Level III tests how to synthesize and apply the standards in a portfolio management and compliance context.
CFA Exam Fees
CFA Program fees include a one-time enrollment fee and a registration fee for each exam. The CFA® Institute registration fee also covers some study materials and mock exams for you to use in preparing for each exam. Various scholarships are available.
There are substantial early bird discounts, so depending on when you apply, the enrollment fee can be discounted. To get the best deal you will need to apply 9 months before the exam date. Note that you will also need a valid, international travel passport to confirm your identity. You can also reduce the cost of your preparation for the CFA® exam with great discounts on the best prep courses available.
It essential for you to take a CFA® Review course to prepare yourself for this challenging set of exams. The CFA® Institute recommends at least 300 hours of study and about 6 months of preparation for each exam. This is difficult for many busy professionals with full-time jobs. The average time to complete the program is 4 years.
CFA Exam Registration Deadlines
All registration deadlines end at 11:59 pm EST.
June 2017 Exam (Levels I, II, and III)
| | | |
| --- | --- | --- |
| Early registration | Passed | (ended 21 September 2016) |
| Standard registration | US$ 930 | (ends 15 February 2017) |
| Late registration | US$ 1,380 | (ends 15 March 2017) |
The CFA® exam registration fee includes the cost of:
An eBook containing the complete curriculum*
An interactive study planner to keep you on track
Practice tests on various topics
Mock exams
A mobile app for study that can access all of the above
*You may purchase a print version of the curriculum (available for a non-refundable fee of US$150, plus any fees associated with shipping) at the same time you register for an exam, or later.
CFA® Exam Schedule
The upcoming CFA® exam dates are listed below for your convenience:
June 2017 Exam Calendar (Levels I, II, and III)
| | |
| --- | --- |
| July 2016 | June 2017 exam registration opens after 9 a.m. ET |
| 21 September 2016 | First fee schedule deadline for the June 2017 exam |
| January 2017 | Mock exams become available |
| 3 February 2017 | Awareness scholarship application deadline |
| 15 February 2017 | Second fee schedule deadline for June 2017 exam |
| 15 March 2017 | Final fee schedule deadline to register for June 2017 exam |
| 20 March 2017 | Final deadline for disability and religious alternate date accommodation requests to be received by CFA® Institute |
| 18 April 2017 | Test center change request deadline |
| Early May 2017 | Exam admission tickets become available |
| 3 June 2017 | Exam day |
| June–July 2017 | Exams graded |
| Late July 2017 | Level I and II exam results available |
| Early-Mid August 2017 | Level III exam results available |
There are many dates to remember and they are spread over the year. Make sure to keep your calendar updated and set reminders a day or two prior to each event (especially the registration dates) to make sure you have all required documents and applications filled out correctly for an on-time submission.
Getting all your ducks in a row can be overwhelming at times, but it should be a top priority. Make sure you are proactive about your study preparation, and choose the right CFA® prep course for you!