Which CFA prep course is better, Wiley CFA Review or Kaplan Schweser CFA Review? To help you decide, I'll evaluate the software, practice tests, cost, and other important features of each course to help you decide which is a better fit for you.
I have used both of these courses and through my experience have found that there are some stark differences between the two.
(You can also read my full, individual breakdown of both Wiley CFA & Kaplan Schweser CFA për të kuptuar më tej që sigurisht përshtatet më mirë nevojave tuaja)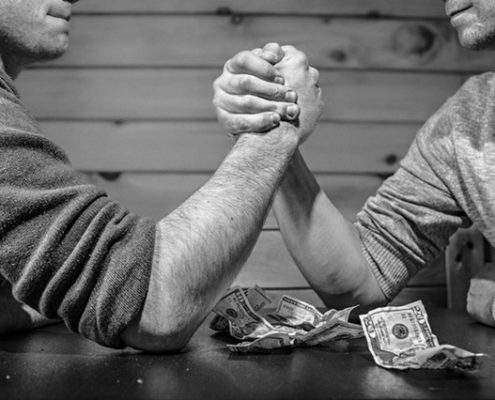 ---
Value
Wiley ofron mundësi të ndryshme për kurset që shkojnë në çmim, por sigurisht platinum është më popullor dhe më e lehtë për t'u përdorur për hir të krahasimit. Kostoja e kursit Shqyrtues Platinum Wiley CFA për Nivelet 1 dhe 2 është $1,295, dhe Niveli 3 është $995.
Kaplan, ne anen tjeter, është më e shtrenjtë, si nivel 1, nivel 2, dhe Niveli 3 Kurset janë me çmim të gjitha në $ 1,499-mjaft një ndryshim të madh në kosto! Duke pasur parasysh se vlera e kurseve është rreth barabartë, me Wiley duke ofruar një paketë më të mirë të përgjithshëm, kjo është një jo-brainer se cili kurs fiton këtë kategori!
---
Përfundimi i kursit dhe Access
Të gjitha updates Përmbajtja dhe përmirësimet software për Wiley AQF nuk janë vetëm të lirë, por gjithashtu ofrojnë përdoruesve japin akses të pakufizuar pas datës blerëse. Kurse të tjera kanë tendencë për të nuk kanë këtë lloj të marrëveshjes, as generosity isn't overly common in the CFA test prep space.
Kaplan's offering is like other courses and provides you with full access until your exam date. If you fail the first time around, it's going to cost you a pretty penny to re-up and take another stab at the exam with this course.
---
CFA Exam Practice Questions
Both of these courses have well-sourced practice questions to prepare professionals who are studying for the CFA exam. Wiley comes with 4,000 practice questions and Kaplan matches that number.
The quality of the questions is pretty similar, so the fact that you can get the Wiley package for at least $250 less than Kaplan makes it the clear winner. You're not going to go wrong with either question bank, megjithatë.
---
Student-Instructor Support
Wiley gjithashtu ka një sistem mbështetje në vend, sepse ajo e di se ju nuk jeni vetëm në udhëtimin tuaj CFA. You can connect with fellow peers and join a community that understands the level of dedication necessary to become a CFA. Wiley has tools directly built into the course that will allow you to interact with subject matter experts 24/7—this is an extremely helpful component of the course. Since this type of service could make or break certain study sessions, it's hard to match this level of support.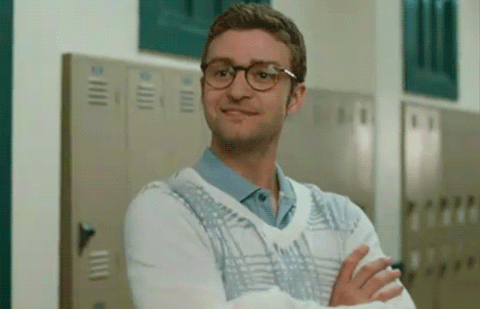 While Kaplan doesn't go as far as Wiley, it does have a decent offering in terms of support. The Ask Your Instructor function in the Kaplan course provides users with a solid option. If you ask exam or technical questions, you can expect to get an answer within 24 hours. It's not immediate, but it's certainly an okay timeline. Still, Wiley wins again.
---
Formatet e kurseve
Wiley understands the challenges that CFA candidates face with regard to staying engaged while studying. That is why it designed its course with brevity in mind—the bite-sized lessons are easy to get through and won't seem clunky or overbearing. There is a significant amount of material you need to cover before test day, so the smaller lesson sizes may help with understanding difficult concepts. Thanks to the 30-minute lessons, you'll make it through the lengthy studying periods without wanting to quit or pack it in for good.
Kaplan has a great course, but there's not a specific benefit that you're going to see it offer that other companies haven't included in the numerous CFA test prep options. Although there are some great features, the lack of any real extra value makes the overall price tag way too high for anyone to actually consider. Kjo është me të vërtetë dallimi në mes këtyre dy kurse, nuk ka asgjë të veçantë në rrjedhën Kapllan që justifikon një boshllëk të tillë të madh në çmimet.
---
Wiley vs Garancia Kaplan Pass
Wiley ka një garanci të kalojë për të gjitha tre nivelet e provimit AQF-ja dhe ju jeni do të merrni qasje në kursin e saj të plotë deri sa të kalojë! Wiley ka qenë në lojë Test Parashkollë viti 1974 dhe ka ndihmuar mijëra mirat financave kalojnë AQF provimet e tyre të certifikimit. Ky lloj i gravitas në industri është e vështirë që të shkojë, dhe me të vërtetë tregon. E saj "të paguajë vetëm një herë derisa ju të kalojë" garanci është dëshmi e besimit të tij në produktet që ajo e vë në.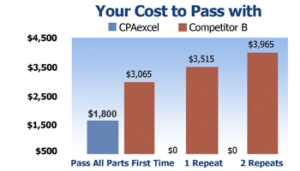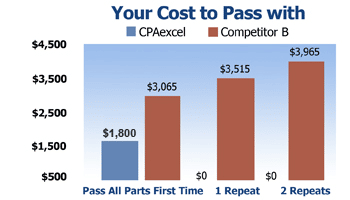 Duke pasur parasysh se ju jeni do të paguajnë një çmim të tillë të lartë për kursin Kaplan, ju do të vërtetë të presin disa lloj awesome e garancisë ose jetës qasjes. megjithatë, në mënyrë që të pretendojnë rimbursim tuaj nga Kaplan në rast se ju nuk e kalojnë, ju do të keni për të përmbushur një numër të kritereve specifike.
---
Sugjerimi im
Kështu që sigurisht është më e mirë? Wiley rreh Kaplan në…çdo kategori të vetme. Ndërsa Kaplan nuk është një kurs i tmerrshëm, dhe ajo ka disa karakteristika të mëdha, ka një mungesë të arsyetimit për një çmim të tillë të lartë fillestare.
Wiley është sigurisht më të mirë atje për çmimin. format e saj të qartë, kafshoj-madhësi leksione, dhe reputacioni pabesueshme e bën atë kurs numër një rekomanduar Crush-së. Unë sugjeroj kontrolluar nga-së popull pa pagesë për të parë se cili kurs i përshtatet stilit tuaj të të mësuarit përpara se të vendosë, sepse të gjithë është e ndryshme. Mirë e fat!
Wiley CFA vs Kaplan CFA Review