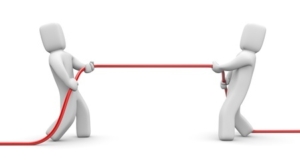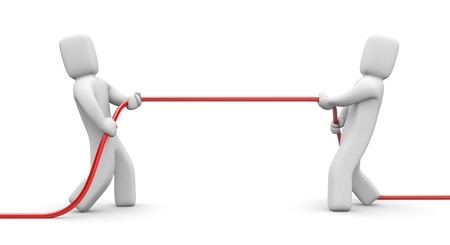 Which CFA prep course is better, Wiley CFA Review or Fitch Learning CFA Review? In this head-to-head comparison, I rate its software, practice tests, cost, and other important features to help you decide which review course is a better fit for you.
I have used both of these courses and found some very significant differences that every CFA candidate should know about when considering both of these options.
(You can also read our full, individual breakdown of both Wiley CFA & Fitch Learning CFA për të kuptuar më tej që sigurisht përshtatet më mirë nevojave tuaja)
Wiley CFA vs

.

Fitch Learning Value

Wiley ofron mundësi të ndryshme për kurset që shkojnë në çmim, por sigurisht platinum është më përfshirëse dhe më të popullarizuara. Kursi Rishikimi Platinum Wiley CFA për Nivelet 1 dhe 2 është $1,295 dhe $995 për nivelin 3. qelbës, ne anen tjeter, është pak më e lirë në $995 në nivel. megjithatë, vlera që ofron Wiley është e vështirë që të shkojë që paguajnë pak më shumë për një kurs më të mirë kuptim në qoftë se ju doni për të kaluar provimin për herë të parë rreth!
---
Përfundimi i kursit dhe Access
Të gjitha updates Përmbajtja dhe përmirësimet software për Wiley AQF nuk janë vetëm të lirë, por gjithashtu të sigurojë qasje të pakufizuar për përdoruesit pas blerjes. Shumica e kurseve të tjera nuk janë aq bujare dhe ata zakonisht skadon në ditën tuaj të provimit.
Fitch Learning është si kurse të tjera dhe ju ofron me qasje të plotë deri në datën tuaj të provimit. Kjo mund të përfundojë ju kushton më shumë në qoftë se ju nuk do dhe duhet të marrin kurs përsëri, edhe në qoftë se ajo është ofruar për një çmim të zbritur për të ri-regjistrohen. Të dy kurse ofrojnë një pasim ose rimbursim garanci, but make sure to read the fine print to make sure that you can qualify.
---
CFA Exam Practice Questions
Both Wiley and Fitch have comparable practice questions. Wiley comes with 4,000 practice questions while Fitch has 3,000. Though it's only 1,000 questions, that's quite the difference maker when it comes time to study.
The quality of the questions is pretty similar, so the sheer number that Wiley provides really adds to the value of the course overall.
---
Student-Instructor Support
Fitch has a unique student support system that you may find helpful. You will have 24/7 access to the help desk, where you can get in touch with more than 20 qualified instructors all over the world. Gjithashtu, you will receive periodic calls from mentors to talk about your progress or any questions you may have. This can be annoying if you like to study on your own and reach out only when you're confused. You may like the extra support Fitch offers because it will keep you motivated.
Wiley gjithashtu ka një sistem mbështetje në vend, sepse ajo e di se ju nuk jeni vetëm në udhëtimin tuaj CFA. Ju mund të lidheni me kolegët tjerë dhe të bashkohet me një komunitet që e kupton angazhimin brutale të bërë për t'u bërë një AQF-ja për shkak se ajo është në të njëjtën barkë si ju. Wiley ka mjete të ndërtuar direkt në përmbajtjen që do të ju lejojnë për të bashkëvepruar me ekspertë të lëndës 24/7. Kjo e bën atë shumë të lehtë për të bërë pyetje duke studiuar materialin.
---
Formatet e kurseve
Wiley e kupton se sa e vështirë është për të qëndruar i angazhuar me tema të AQF-së. Kjo është arsyeja pse ajo ka formatuar kursin e saj në mësimet e kafshoj-sized. Ka një sasi të madhe të materialit që ju duhet për të mbuluar para ditës së testimit, kështu që pse nuk e kanë atë të organizuar në mësimet e vogla të shkurtër që nuk janë aq frikësuese për të marrë. Ju do të jetë në gjendje të mbajë më shumë informacion dhe të qëndrojë e angazhuar me 30 minutë mësimet që lehtë mund të përshtaten në orarin tuaj.
Fitch Learning është formatuar edhe për ata që me një orar të ngjeshur. It has lessons that range in length with some that are only a couple minutes long, making it easy to sneak in a quick study session. There is also a live classroom option that is available in only a few select cities. The limited locations make the live class option less than ideal for many, but the overall course format is similar to Wiley's reputable course.
---
Pass Guarantee
Fitch has put more than 31,000 CFA Exam candidates through since 2000. It offers a "No Pass No Pay" guarantee because it is so confident in its course and wants to show how committed it is to you and your CFA journey. megjithatë, the guarantee is only available for the Level 1 kurs, not Level 2 ose 3.
Wiley has a pass guarantee for all three levels of the CFA Exam and will give you access to its up-to-date course until you pass. Wiley has been in Test Prep game since 1974 and has helped thousands of finance pros pass their CFA certification exams. Its "pay only once until you pass" guarantee is evidence of Wiley's years of excelling as a top ranked CFA prep course.
---
Sugjerimi im


So which course is better? Wiley beats Fitch Learning in almost every category except two: amount of practice questions and cost. I would say Wiley is the better CFA test prep course because Wiley still provides an ample amount of practice questions that are not too much more expensive than Fitch (especially with the discounts available for Wiley).
Wiley is the best course out there for the price. format e saj të qartë, kafshoj-madhësi leksione, dhe reputacioni pabesueshme e bën atë kurs numër një rekomanduar Crush-së. Unë sugjeroj kontrolluar nga-së popull pa pagesë për të parë se cili kurs i përshtatet stilit tuaj të të mësuarit përpara se të vendosë, sepse të gjithë është e ndryshme. Mirë e fat!
Wiley CFA vs Fitch Learning AQF Rishikimit