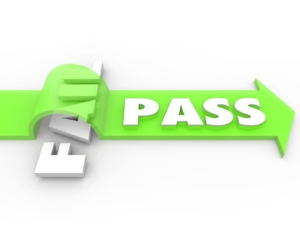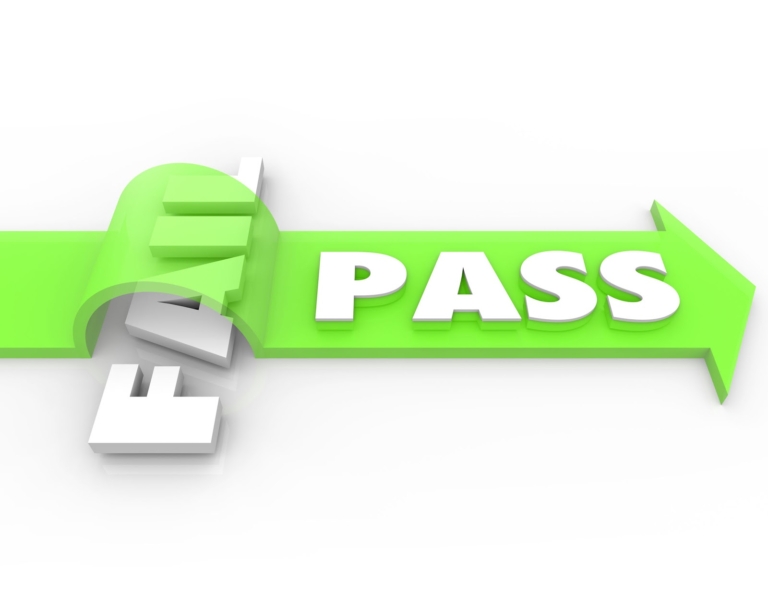 You finished taking your first level of the CFA® exam, now what? You're probably have tons of questions about how the exam is scored and when you'll know your results. These are all valid questions and frustratingly complicated to find direct answers.
Your CFA® exam result will either be a pass or did not pass. Seems simple enough, but what determines a not passing score and who's calling the shots? Let's check out what goes on behind the scenes and resolve any confusion you may have about how your CFA® exam will be graded.
Availability of Your Results
For CFA® Levels 1 eta 2, your results will be available within 60 days of your exam date. CFA® Level 3 results are released within 90 days of your exam date. Once you get your results (assuming you passed) you are allowed to register for the next level of the exam.
If you did not pass, don't be too hard on yourself because technically, you're in the majority. in 2016, the pass rates for Levels 1 eta 2 were below 50% and Level 3 was 54%. You will receive additional information with your "did not pass" results that highlight your performance relative to all other candidates. I suggest you use this to help guide your studies for when to retake the exam. Checkout my blog post on how to recover from a CFA® Exam failure.
Who's Grading the CFA® Exam?
Most of the CFA® exam is in multiple choice format, which means they are machine graded. But don't worry, the graders will manually score 5-10% of the multiple choice tests in order to ensure that the machine is in check.
Early on in the grading process, there will be a reevaluation of the multiple choice questions depending on the results and complaints logged during the exam. If the CFA® Institute comes to the conclusion that a question was unfairly unclear, the points go to you. This ensures you don't get screwed over when the CFA® Institute makes a mistake in the way a question was phrased.
The Level 3 exam includes essay questions which cannot be graded by a machine. Instead, essays will be graded in a 2 week period in Charlottesville, VA by a whole camp of graders. These graders are the best of the best and come from academic and professional fields. If you think becoming a CFA® is hard, these graders are the elite that make up 15% of the people that are accepted into this role. Those 50% pass rates aren't as scary in comparison.
The graders form into teams of 3 edo 4 and score one question or a question part that relates to the group's speciality area. There is a whole process with junior graders and senior graders that check each other's work to maintain consistent quality control. After all the essays have been graded, the middle 50% is graded again to double check the borderline cases. Graders see only the essay content they are given. They will not know your name, test center, or even how you performed on other questions—giving you the most unbiased score possible.
What is the Minimum Passing Score for the CFA® Exam?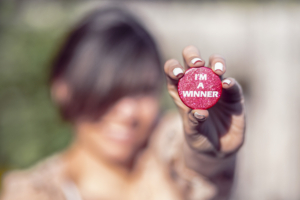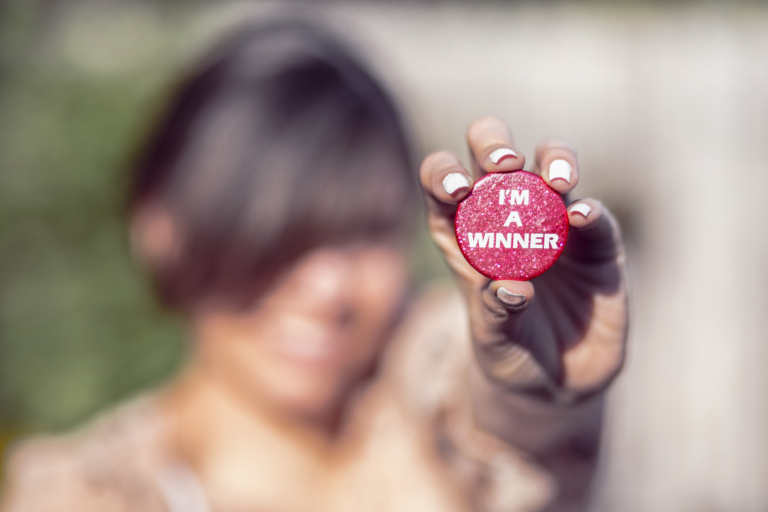 To pass any of the CFA® Exam Levels, you need to match or beat the Minimum Passing Score (MPS). Great! Now, what is that score? Zoritxarrez, the MPS is not public knowledge nor a straightforward number for you to aspire towards. Even though the MPS is never known externally, chances are it has a maximum around 70%.
After each exam administration, the CFA® Institute Board of Governors sets the MPS for each level. They approach the scoring system in this manner to ensure fairness to candidates across administrations as the difficulty of each exam is taken into account when setting the MPS. Once the MPS is set, the CFA® Institute generates the results of the candidates who took the exam to determine who passes and who doesn't.
Why Ethics Can Decide Whether you Pass or Fail
If your results are borderline, graders will go back and check out how you did in the Ethics section. Biziki egiten baduzu, Zure borderline puntuazio joana kalifikazio bat bihurtzen. Etika atalean huts baduzu, Zure borderline puntuazio huts bihurtzen.
hau "Etika doitze"Gobernu Kontseiluko instituted zen nabarmenduz etika on jartzeko. Hau hasi 1996 eta huts erabaki hori borderline dira puntuazioak dutenentzat mendatean faktore bihurtu da /. Hori bai zuretzat eragin negatiboa edo positiboa izan daiteke, beraz, ziurtatu Etika ematen dizute merezi duen maitasuna eta ongi ezagutzen, beraz, aparteko bultzada behar izanez gero duten ditzakezu.
Ziurgabetasuna Factor trataera
Seguruenik ari zaren ez sentitzen too lasaitu honezkero, batez ere MPS ez da ezagutza publiko jakitea. Eta kopuru pertsonak, gogorra izan daiteke, hala nola, ziurgabetasuna irentsi denean badakigu zenbat dago jokoan. The horri aurre egiteko modu bakarra da ahal duzun bezala prestatuta egon. Ziurtatu etika ona dira punta zure aldeko saldoa lagundu ahal izango dute, eta ziurtatu choose the right CFA® prep course Zure azterketa eraginkortasuna maximizatzeko. Ezagutu zure ikasteko estiloa, and arm yourself with the best tools to allow yourself the best chance to pass.