We get a lot of great CFA® exam questions and want to provide you all with the best possible answers. Att göra så, we spoke to a true CFA® expert, en av de lysande sinnen från AdaptPrep, a leader in the CFA® exam review space. Mike Carmody is a CFA® charterholder and Fellow in the Society of Actuaries. Over the past two decades, Mike has helped prepare thousands of candidates for actuarial and CFA® exams through study guides and live and online seminars.
Given how daunting the CFA® exam is, how can one plan ahead before they start studying?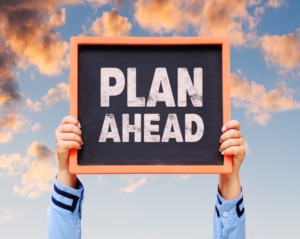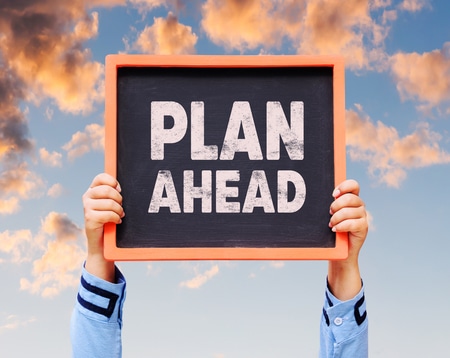 With most major goals in life, you need to start with the end in mind. For candidates studying for a CFA® exam, the "end" is passing the exam. You need to make a detailed plan, starting with that end goal. Att göra så, I would:
Build a plan that incorporates all the activities you need to pass, such as reading the material, watching video lessons, and working practice problems. It's important you make a daily schedule, beginning with the first day you will start studying and ending on the exam date. Adjust it for known activities, like vacations or busy work weeks. [See our CFA ® examen Schedule to remember all the important dates]
Be realistic

in your plan. If you have a full time job, don't assume you can study 8 hours every day. That just won't happen. Också, leave some cushion in the schedule for unexpected events. You don't know when they will occur or what will be the cause, but you know something will come up that impedes your study process. You need the cushion in the schedule so you won't fall too far behind.

Then you need to

stick to the schedule

. You can't allow yourself to skip days here and there. Eventually the days will turn into weeks, and you won't be ready on the exam day.
Is it worth it to become a CFA®?
Before you start the process of taking the CFA® examinations, du behöver göra en grundlig bedömning av dina karriärmål och huruvida passerar examen är avgörande för din framtida framgång. Du kommer att tillbringa många timmar att studera, och det finns en verklig chans att misslyckas. You need to know the CFA® Charter is worth the effort.
Förr, en högskoleexamen hjälpte skilja dig på arbetsmarknaden. Nu är dessa grader är en dime ett dussin. Det är svårt för arbetsgivare att veta hur mycket du lärt dig i college, eftersom akademisk standard över högskolor varierar oerhört.
So you need something that is objective and recognized to set you apart. A CFA® designation meets that criteria. The exams have rigorous passing standards that are recognized around the world. The designation proves you have the ability to digest a massive amount of material on varied topics, which is critical in many financial roles.
The Charterholder designation won't guarantee your dream job, but it will help separate you from other applicants. You need something to give you an edge in competitive job markets.
What is the ideal study schedule for someone who is working while preparing to take the CFA® exam?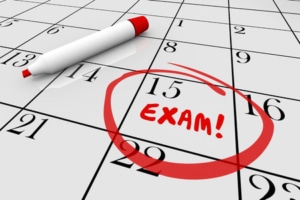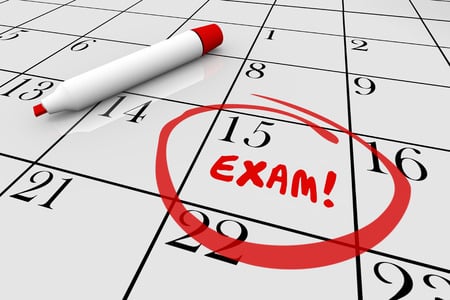 The ideal study schedule is unique for each person. It depends on your familiarity with the topics tested and your ability to perform well on exams. You certainly don't want to study too little, but you also don't want to study too much.
It's probably best to study over a three to six month period. If you study more than six months, then it's hard to retain what you learned at the beginning. If you study less than three, then it's really like cramming for a huge exam, which seldom turns out well. You should also spend more hours in the last month compared to the first month. That is when you are bringing everything together for the exam day.
Here are some other study tips:
If you are not familiar with some of the topics, then you may want to pre-study those before the six month schedule begins. That will allow you to keep the pace when you read through the curriculum.

You have more going on in your life than just studying for the exam. Många timmar kommer att ägnas åt arbete och tid för familjen. Så du måste på något sätt passar kvalitet studietid i schemat.

För de flesta, den bästa tiden att studera är tidigt på morgonen, sent på kvällen, och på helgerna. Det innebär att du kommer troligen att ha att ge upp några roliga aktiviteter under dessa tider, men det är åtminstone bara en säsong.
Vad står för den låga genomströmningen för nivå 1 (vid jämförelse med Nivå 2 och 3)? Finns det någon trend uppåt eller kommer det att sväva runt 43% Betygsätta?
Many people take the Level I exam just to try it out. Unfortunately, that's not an effective way to pass the Level I exam. There's no real commitment to put in the time and effort necessary to prepare for the actual exam. Some candidates probably assume it will be as easy as their college exams—that's just not the case.
The pass rate for Level II is not much different than Level I. Level II is a more difficult exam than Level I, and many of the candidates just aren't prepared. Level III pass rates are higher, but still pretty close to 50%. But the competition for Level III is stiffer, so that more than offsets the higher pass rate.
The CFA® Institute wants to maintain the value in the designation. One way to do this is keeping the pass rates low. They've been pretty stable for the past decade, and I expect they will continue to stay in this range. [There are minor adjustments you may want to make when preparing for Nivå 1, Nivå 2 och Nivå 3]
What is the typical career path for a CFA®?
I don't think there is a "typical" career path for a Charterholder. The portion of the career spent studying for the exams is very small relative to the entire career. Men, you don't stop learning after you obtain the designation. The financial industry is constantly evolving, and you must keep pace to stay relevant.
As you progress through your career, you will likely migrate into various areas. That's a big benefit of the CFA® Charterholder designation. It is valued in many financial functions, so it provides credibility for you as you move into different areas. [Learn how much CFA's can make with our CFA® Salary Breakdown.
What are some unique study tips for CFA® exam candidates?
Many candidates spend too much time studying the material, and too little time studying the exam.

You have to do both. Make sure you understand how they ask the questions on the exam. That will dictate how you need to learn the material.

Most of the exam questions test very specific concepts. They are not too involved, because you have time constraints (90 seconds per question on Level I). Don't overcomplicate the questions.

Don't try to master all the material. You will run out of time. You don't have to know everything to pass the exam.