Ne kemi marrë shumë pyetje të mëdha provimit CFA® dhe duan për të siguruar të gjithë me përgjigjet më të mira të mundshme. Për ta bërë këtë, Ne foli me një ekspert i vërtetë CFA®, një nga mendjet brilante nga AdaptPrep, një lider në hapësirën e shqyrtimit provimit CFA®. Mike Carmody është një charterholder CFA® dhe anëtar në Shoqërinë e aktuarëve. Gjatë dy dekadave të fundit, Mike has helped prepare thousands of candidates for actuarial and CFA® exams through study guides and live and online seminars.
Given how daunting the CFA® exam is, si mund të planifikoni përpara para se të fillojnë duke studiuar?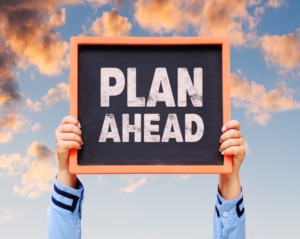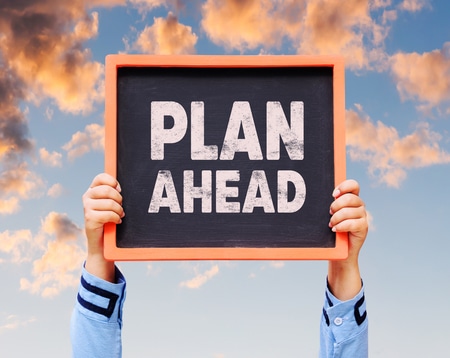 Me qëllimet më të mëdha në jetë, ju duhet të fillojë me fundin në mendje. For candidates studying for a CFA® exam, "fundi" po kalon provimin. Ju duhet të bëni një plan të detajuar, duke filluar me atë gol në fund. Për ta bërë këtë, unë do:
Ndërtimi i një plan që përfshin të gjitha aktivitetet që ju duhet të kalojë, të tilla si leximi i materialit, shikuar mësimet video, dhe problemet praktikë pune. Është e rëndësishme të bëni një orar ditor, duke filluar me ditën e parë që ju do të fillojë duke studiuar dhe duke përfunduar në datën e provimit. Rregulluar atë për veprimtari të njohura, si pushimet apo javë të zënë në punë. [Shih tonë CFA® provimin Schedule për të kujtuar të gjitha datat e rëndësishme]
Jini realist

në planin tuaj. Nëse ju keni një punë me kohë të plotë, mos supozojmë që ju mund të studiojë 8 orë çdo ditë. Kjo thjesht nuk do të ndodhë. Gjithashtu, lënë një jastëk në orarin për ngjarje të papritura. You don't know when they will occur or what will be the cause, but you know something will come up that impedes your study process. You need the cushion in the schedule so you won't fall too far behind.

Then you need to

stick to the schedule

. You can't allow yourself to skip days here and there. Eventually the days will turn into weeks, and you won't be ready on the exam day.
Is it worth it to become a CFA®?
Before you start the process of taking the CFA® examinations, you need to do a thorough assessment of your career goals and whether or not passing the exam is essential to your future success. You will spend many hours studying, and there is a real chance of failure. You need to know the CFA® Charter is worth the effort.
In the past, a college degree helped differentiate you in the job market. Now those degrees are a dime a dozen. It's difficult for employers to know how much you learned in college, because academic standards across colleges varies tremendously.
Kështu që ju duhet diçka që është objektiv dhe i njohur për të vendosur ju veç e veç. A CFA® designation meets that criteria. Provimet kanë standarde rigoroze kalueshmërisë që janë të njohura në mbarë botën. Përcaktimi dëshmon se ju keni mundësinë për të tretet një sasi masive të materialit mbi tema të ndryshme, e cila është kritike në shumë role financiare.
Përcaktimi Charterholder nuk do të garantojë punën tuaj ëndërr, por kjo do t'ju ndihmojë ndajë nga aplikantët e tjerë. Keni nevojë për diçka për të ju jap një avantazh në tregjet konkurruese të punës.
What is the ideal study schedule for someone who is working while preparing to take the CFA® exam?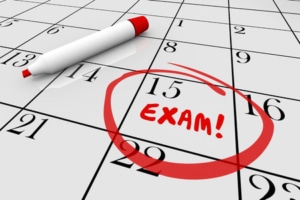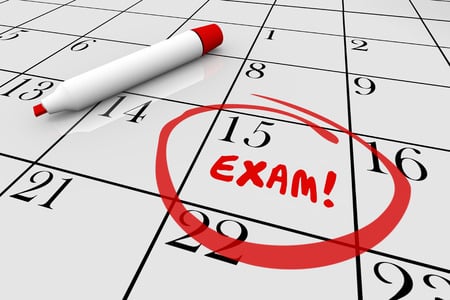 The ideal study schedule is unique for each person. It depends on your familiarity with the topics tested and your ability to perform well on exams. You certainly don't want to study too little, but you also don't want to study too much.
It's probably best to study over a three to six month period. If you study more than six months, then it's hard to retain what you learned at the beginning. If you study less than three, then it's really like cramming for a huge exam, which seldom turns out well. You should also spend more hours in the last month compared to the first month. That is when you are bringing everything together for the exam day.
Here are some other study tips:
If you are not familiar with some of the topics, then you may want to pre-study those before the six month schedule begins. That will allow you to keep the pace when you read through the curriculum.

You have more going on in your life than just studying for the exam. Many hours will be dedicated to work and family time. So you must somehow fit quality study time into the schedule.

For most people, the best times to study are early in the morning, late in the evening, and on the weekends. That means you will likely have to give up some fun activities during those times, but at least it is for only a season.
What accounts for the low pass rates for Level 1 (when compared to Level 2 dhe 3)? Is there any trend upward or is it going to hover around the 43% rate?
Many people take the Level I exam just to try it out. për fat të keq, that's not an effective way to pass the Level I exam. Nuk ka angazhim të vërtetë për të vënë në kohë dhe përpjekje të nevojshme për t'u përgatitur për provimin aktuale. Disa kandidatë ndoshta supozohet se do të jetë aq e lehtë sa e tyre kolegj provimet, që nuk është vetëm rasti.
Shkalla kalojë për Nivelin II nuk është shumë më e ndryshme se niveli I. Niveli II është një provim më e vështirë se Niveli I, dhe shumë prej kandidatëve thjesht nuk janë të përgatitur. Niveli III normat kalojë janë më të larta, por ende mjaft afër 50%. Por konkurrenca për nivelin III është e ashpër, në mënyrë që më shumë se offsets shkalla më e lartë kalojë.
The CFA® Institute wants to maintain the value in the designation. One way to do this is keeping the pass rates low. They've been pretty stable for the past decade, and I expect they will continue to stay in this range. [There are minor adjustments you may want to make when preparing for nivel 1, nivel 2 dhe nivel 3]
What is the typical career path for a CFA®?
I don't think there is a "typical" career path for a Charterholder. The portion of the career spent studying for the exams is very small relative to the entire career. But, you don't stop learning after you obtain the designation. The financial industry is constantly evolving, and you must keep pace to stay relevant.
As you progress through your career, you will likely migrate into various areas. Kjo është një përfitim i madh i përcaktimit CFA® Charterholder. It is valued in many financial functions, so it provides credibility for you as you move into different areas. [Mëso sa AQF-së mund të bëjë me tonë CFA® Paga Breakdown.
What are some unique study tips for CFA® exam candidates?
Shumë kandidatë kalojnë shumë kohë duke studiuar materialin, dhe shumë pak kohë studimit të provimit.

Ju duhet të bëni të dyja. Sigurohuni që ju të kuptoni se si ata pyesin pyetje në provim. Që do të diktojë se si ju duhet të mësojnë materialin.

Shumica e pyetjeve të provimit të provuar koncepte shumë të veçanta. Ata nuk janë të përfshirë shumë, sepse ju keni kufizimet kohore (90 sekonda për fjalë në nivel I). Don't overcomplicate the questions.

Don't try to master all the material. You will run out of time. Ju nuk duhet të dinë gjithçka për të kaluar provimin.