We get a lot of great CFA® exam questions and want to provide you all with the best possible answers. To do so, we spoke to a true CFA® expert, one of the brilliant minds from AdaptPrep, a leader in the CFA® exam review space. Mike Carmody is a CFA® charterholder and Fellow in the Society of Actuaries. Undanfarna tvo áratugi, Mike has helped prepare thousands of candidates for actuarial and CFA® exams through study guides and live and online seminars.
Given how daunting the CFA® exam is, hvernig getur maður ætlar á undan áður en þeir byrja að læra?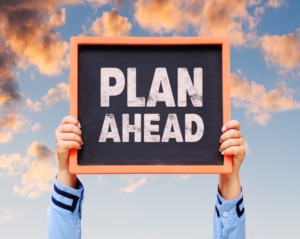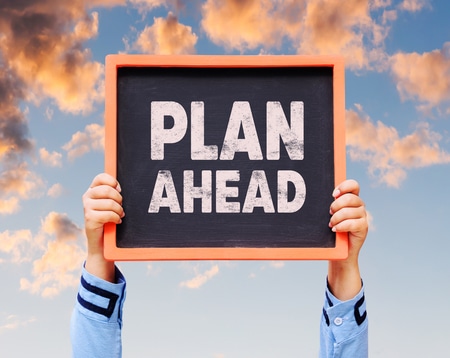 Með helstu markmið í lífinu, þú þarft að byrja með enda í huga. For candidates studying for a CFA® exam, að "enda" er brottför prófið. Þú þarft að gera ítarlega áætlun, byrja með því að markmiði. To do so, ég myndi:
Byggja upp áætlun að fella alla starfsemi sem þú þarft til að fara framhjá, eins og að lesa efnið, horfa á vídeó lærdóm, og að vinna æfa vandamál. Það er mikilvægt að þú gerir daglega áætlun, sem hefst með fyrsta degi sem þú verður að byrja að læra og lýkur á prófdag. Stilla það fyrir þekkt starfsemi, eins frí eða upptekinn vinnu vikur. [See our CFA® Exam Schedule to remember all the important dates]
Be realistic

in your plan. If you have a full time job, don't assume you can study 8 hours every day. That just won't happen. einnig, leave some cushion in the schedule for unexpected events. You don't know when they will occur or what will be the cause, but you know something will come up that impedes your study process. You need the cushion in the schedule so you won't fall too far behind.

Then you need to

stick to the schedule

. You can't allow yourself to skip days here and there. Eventually the days will turn into weeks, and you won't be ready on the exam day.
Is it worth it to become a CFA®?
Before you start the process of taking the CFA® examinations, you need to do a thorough assessment of your career goals and whether or not passing the exam is essential to your future success. You will spend many hours studying, and there is a real chance of failure. You need to know the CFA® Charter is worth the effort.
In the past, a college degree helped differentiate you in the job market. Now those degrees are a dime a dozen. It's difficult for employers to know how much you learned in college, because academic standards across colleges varies tremendously.
So you need something that is objective and recognized to set you apart. A CFA® designation meets that criteria. The exams have rigorous passing standards that are recognized around the world. The designation proves you have the ability to digest a massive amount of material on varied topics, which is critical in many financial roles.
The Charterholder designation won't guarantee your dream job, but it will help separate you from other applicants. You need something to give you an edge in competitive job markets.
What is the ideal study schedule for someone who is working while preparing to take the CFA® exam?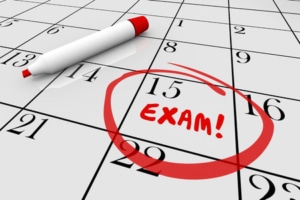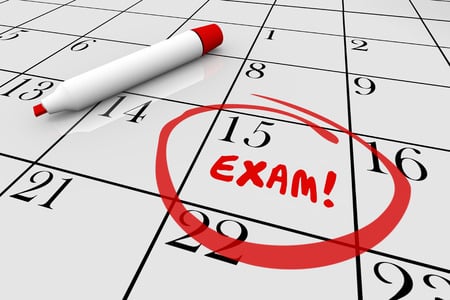 The ideal study schedule is unique for each person. It depends on your familiarity with the topics tested and your ability to perform well on exams. You certainly don't want to study too little, but you also don't want to study too much.
It's probably best to study over a three to six month period. If you study more than six months, then it's hard to retain what you learned at the beginning. If you study less than three, then it's really like cramming for a huge exam, which seldom turns out well. You should also spend more hours in the last month compared to the first month. That is when you are bringing everything together for the exam day.
Here are some other study tips:
If you are not familiar with some of the topics, then you may want to pre-study those before the six month schedule begins. That will allow you to keep the pace when you read through the curriculum.

You have more going on in your life than just studying for the exam. Many hours will be dedicated to work and family time. So you must somehow fit quality study time into the schedule.

For most people, bestu tímar til náms eru snemma í morgun, seint á kvöldin, og um helgar. Það þýðir að þú munt líklega þurfa að gefa upp smá gaman starfsemi á þessum tímum, En að minnsta kosti er það aðeins árstíð.
Hvað skýrir lághleypi verð fyrir Level 1 (þegar miðað er við Level 2 og 3)? Er einhver stefna upp eða er það að fara að sveima í kringum 43% hlutfall?
Margir taka Level I prófið bara að reyna það út. Því miður, það er ekki áhrifarík leið til að fara framhjá vettvangi I prófið. Það er enginn raunverulegur vilji til að setja í tíma og fyrirhöfn nauðsynlegt að undirbúa sig fyrir raunveruleg exam. Sumir frambjóðendur líklega gera ráð fyrir að það verði eins auðvelt og í framhaldsskóla próf-það er bara ekki málið.
Skarðið hlutfall fyrir Level II er ekki mikið öðruvísi en Level I. Level II er erfiðara próf en Level I, og margir af umsækjendum bara ekki tilbúinn. Level III framhjá eru hærri, en samt ansi nálægt því að 50%. En samkeppni um Level III er stífa, þannig að meira en vegur upp á móti hærri framhjá hlutfall.
The CFA® Institute wants to maintain the value in the designation. Ein leið til að gera þetta er að halda framhjá með afslætti lágt. Þeir hafa verið nokkuð stöðug á undanförnum áratug, Ég býst þeir munu halda áfram að vera í þessu svið. [Það eru minniháttar breytingar sem þú vilt kannski að gera við undirbúning fyrir Level 1, Level 2 og Level 3]
What is the typical career path for a CFA®?
Ég held ekki að það er "dæmigerður" starfsferill gangstígur fyrir Charterholder. Sá hluti ferilsins varið læra fyrir próf er mjög lítil miðað við allan feril. en, you don't stop learning after you obtain the designation. The financial industry is constantly evolving, and you must keep pace to stay relevant.
As you progress through your career, you will likely migrate into various areas. That's a big benefit of the CFA® Charterholder designation. It is valued in many financial functions, so it provides credibility for you as you move into different areas. [Learn how much CFA's can make with our CFA® Salary Breakdown.
What are some unique study tips for CFA® exam candidates?
Many candidates spend too much time studying the material, and too little time studying the exam.

You have to do both. Make sure you understand how they ask the questions on the exam. That will dictate how you need to learn the material.

Most of the exam questions test very specific concepts. They are not too involved, because you have time constraints (90 seconds per question on Level I). Don't overcomplicate the questions.

Don't try to master all the material. You will run out of time. You don't have to know everything to pass the exam.