We get a lot of great CFA® exam questions and want to provide you all with the best possible answers. To do so, we spoke to a true CFA® expert, one of the brilliant minds from AdaptPrep, a leader in the CFA® exam review space. Mike Carmody is a CFA® charterholder and Fellow in the Society of Actuaries. Over the past two decades, Mike has helped prepare thousands of candidates for actuarial and CFA® exams through study guides and live and online seminars.
Given how daunting the CFA® exam is, ¿cómo se puede planificar por adelantado antes de empezar a estudiar?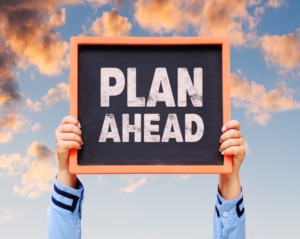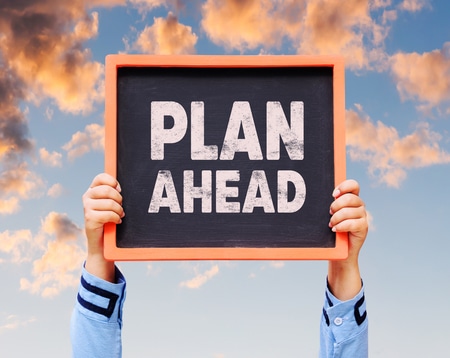 Con la mayoría de los objetivos principales de la vida, que necesita para comenzar con el fin en mente. For candidates studying for a CFA® exam, el "final" está pasando el examen. Es necesario hacer un plan detallado, empezando por el objetivo final. To do so, me gustaría:
Construir un plan que incorpora todas las actividades que necesita para aprobar, tales como la lectura del material, ver video clases, y problemas de la práctica de trabajo. Es importante que hagas un horario diario, comenzando con el primer día va a empezar a estudiar y que finaliza en la fecha de examen. Ajustarlo a las actividades conocidas, como vacaciones o semanas de trabajo ocupado. [ver nuestra CFA® Exam Schedule recordar todas las fechas importantes]
Ser realista

en su plan. Si usted tiene un trabajo a tiempo completo, no asuma que usted puede estudiar 8 horas cada día. Eso no va a suceder. también, leave some cushion in the schedule for unexpected events. You don't know when they will occur or what will be the cause, but you know something will come up that impedes your study process. You need the cushion in the schedule so you won't fall too far behind.

Then you need to

stick to the schedule

. You can't allow yourself to skip days here and there. Eventually the days will turn into weeks, and you won't be ready on the exam day.
Is it worth it to become a CFA®?
Before you start the process of taking the CFA® examinations, you need to do a thorough assessment of your career goals and whether or not passing the exam is essential to your future success. You will spend many hours studying, and there is a real chance of failure. You need to know the CFA® Charter is worth the effort.
En el pasado, un título universitario le ayudó a diferenciar en el mercado laboral. Ahora esos grados son un centavo de una docena. Es difícil para los empleadores saben lo mucho que ha aprendido en la universidad, porque los estándares académicos a través de los colegios varía enormemente.
Así que hay algo que es objetivo y reconocido para diferenciarse. A CFA® designation meets that criteria. Los exámenes tienen estándares de aprobación rigurosos que son reconocidos en todo el mundo. La designación demuestra que usted tiene la capacidad de digerir una gran cantidad de material sobre temas variados, que es crítico en muchas funciones financieras.
La designación Charterholder no garantizará su trabajo ideal, pero le ayudará a separar de los demás solicitantes. Se necesita algo para darle una ventaja competitiva en el mercado laboral.
What is the ideal study schedule for someone who is working while preparing to take the CFA® exam?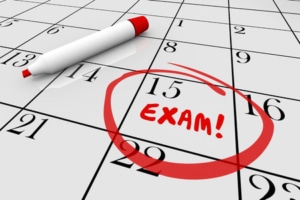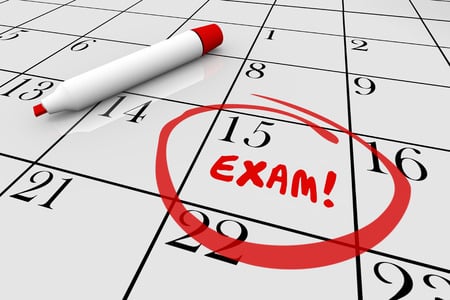 El horario de estudio ideal es único para cada persona. Depende de su familiaridad con los temas probados y su capacidad para llevar a cabo bien en los exámenes. Por cierto, no quiere estudiar demasiado poco, pero también no quiere estudiar demasiado.
Es probablemente el mejor para estudiar durante un periodo de tres a seis meses. Si se estudia más de seis meses, entonces es difícil de retener lo que ha aprendido en el comienzo. Si se estudia menos de tres, entonces es realmente como estudiar para un examen de gran, que rara vez sale bien. También debe pasar más horas en el último mes en comparación con el primer mes. Es decir, cuando usted está trayendo todo junto para el día del examen.
Éstos son algunos otros consejos para estudiar:
Si no está familiarizado con algunos de los temas, entonces es posible que desee comprobar la validez de los estudios antes de que comience el horario de seis el mes. Eso le permitirá mantener el ritmo cuando se lee a través del plan de estudios.

Que haya más cosas en su vida que estudiar para el examen. Muchas horas se dedicarán al trabajo y el tiempo en familia. Por lo que debe de alguna manera el tiempo de estudio de calidad ajuste en el calendario.

Para la mayoria de la gente, el mejor momento para estudiar son temprano en la mañana, tarde, en la noche, y los fines de semana. Eso significa que es probable que tenga que renunciar a algunas actividades divertidas en esos momentos, pero al menos es por sólo una temporada.
¿Qué explica las tasas de paso bajo para el Nivel 1 (cuando se compara con Nivel 2 y 3)? Is there any trend upward or is it going to hover around the 43% rate?
Many people take the Level I exam just to try it out. Unfortunately, that's not an effective way to pass the Level I exam. There's no real commitment to put in the time and effort necessary to prepare for the actual exam. Some candidates probably assume it will be as easy as their college exams—that's just not the case.
The pass rate for Level II is not much different than Level I. Level II is a more difficult exam than Level I, and many of the candidates just aren't prepared. Level III pass rates are higher, but still pretty close to 50%. But the competition for Level III is stiffer, so that more than offsets the higher pass rate.
The CFA® Institute wants to maintain the value in the designation. One way to do this is keeping the pass rates low. They've been pretty stable for the past decade, and I expect they will continue to stay in this range. [There are minor adjustments you may want to make when preparing for Nivel 1, Nivel 2 y Nivel 3]
What is the typical career path for a CFA®?
I don't think there is a "typical" career path for a Charterholder. The portion of the career spent studying for the exams is very small relative to the entire career. But, you don't stop learning after you obtain the designation. The financial industry is constantly evolving, and you must keep pace to stay relevant.
As you progress through your career, you will likely migrate into various areas. That's a big benefit of the CFA® Charterholder designation. It is valued in many financial functions, so it provides credibility for you as you move into different areas. [Learn how much CFA's can make with our CFA® Salary Breakdown.
What are some unique study tips for CFA® exam candidates?
Many candidates spend too much time studying the material, and too little time studying the exam.

You have to do both. Make sure you understand how they ask the questions on the exam. That will dictate how you need to learn the material.

Most of the exam questions test very specific concepts. They are not too involved, because you have time constraints (90 seconds per question on Level I). Don't overcomplicate the questions.

Don't try to master all the material. You will run out of time. You don't have to know everything to pass the exam.