Dobijamo mnogo odličnih CFA® ispitnih pitanja i želite da vam pruži sve najbolje moguće odgovore. Uraditi tako, smo razgovarali pravi stručnjak CFA®, one of the brilliant minds from AdaptPrep, a leader in the CFA® exam review space. Mike Carmody is a CFA® charterholder and Fellow in the Society of Actuaries. Over the past two decades, Mike has helped prepare thousands of candidates for actuarial and CFA® exams through study guides and live and online seminars.
Given how daunting the CFA® exam is, kako se može planirati unaprijed prije nego što počnu studiranje?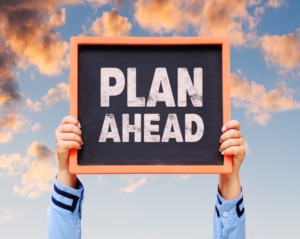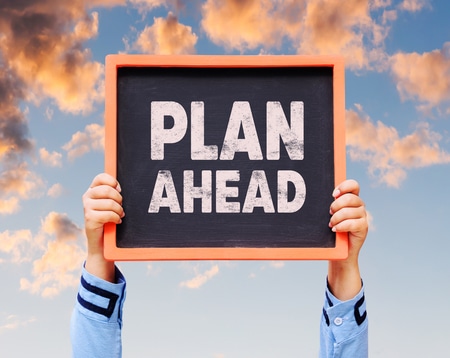 Kod većine glavnih ciljeva u životu, morate početi sa kraja na umu. For candidates studying for a CFA® exam, "kraj" je polaganje ispita. Morate napraviti detaljan plan, počinju sa da krajnji cilj. Uraditi tako, ja bih:
Izgraditi plan koja uključuje sve aktivnosti koje je potrebno da prođe, kao što je čitanje materijala, gledanje video lekcije, i problema u radu praksa. Važno je da napravite dnevni raspored, beginning with the first day you will start studying and ending on the exam date. Adjust it for known activities, like vacations or busy work weeks. [See our CFA® ispita Raspored to remember all the important dates]
Be realistic

in your plan. If you have a full time job, don't assume you can study 8 hours every day. That just won't happen. takođe, leave some cushion in the schedule for unexpected events. You don't know when they will occur or what will be the cause, but you know something will come up that impedes your study process. Potrebna vam je jastuk u rasporedu, tako da neće pasti daleko iza.

Tada trebate

drže raspored

. Ne možete dozvoliti sebi da preskočite dana tu i tamo. Na kraju dana će se pretvoriti u sedmica, i nećete biti spremni na dan ispita.
Is it worth it to become a CFA®?
Before you start the process of taking the CFA® examinations, što trebate učiniti detaljnu procjenu svoje ciljeve u karijeri i da li ili ne položenog ispita je od suštinskog značaja za svoj budući uspjeh. Ćete provesti mnoge sate proučavajući, and there is a real chance of failure. You need to know the CFA® Charter is worth the effort.
U prošlosti, fakultetsku diplomu pomogao razlikovati ste na tržištu rada. Sada ona zvanja su dime desetak. To je teško za poslodavce znati koliko ste naučili na fakultetu, jer akademske standarde širom fakultetima varira strahovito.
Tako da je potrebno nešto što je objektivno i priznati da te izdvajaju. A CFA® oznaka ispunjava da su kriterijumi. Ispiti imaju rigorozne donošenje standarda koji su priznati širom svijeta. The designation proves you have the ability to digest a massive amount of material on varied topics, which is critical in many financial roles.
The Charterholder designation won't guarantee your dream job, but it will help separate you from other applicants. You need something to give you an edge in competitive job markets.
What is the ideal study schedule for someone who is working while preparing to take the CFA® exam?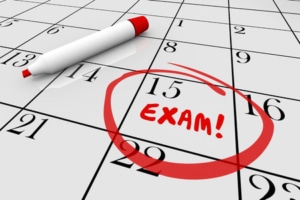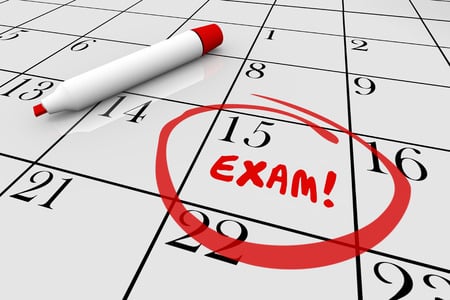 The ideal study schedule is unique for each person. To zavisi od vaše poznavanje teme testirani i svoju sposobnost da rade dobro na ispitima. Sigurno ne želite da studiraju premalo, ali isto tako ne žele da studiraju previše.
To je najbolje da studira u periodu od tri do šest mjeseci. Ako učiš više od šest mjeseci, onda je teško zadržati ono što ste naučili na početku. Ako učiš manje od tri, onda je zaista kao bubanje za veliki ispit, koji rijetko ispada dobro. Takođe bi trebalo da provode više vremena u posljednjih mjesec dana u odnosu na prvi mjesec. To je kad se donosi sve zajedno za taj dan ispit.
Evo još nekih studija tips:
Ako niste upoznati sa nekim od tema, onda možda želite da prethodno proučiti onih prije rasporedu šest mjeseci počinje. To će vam omogućiti da zadrži tempo kada ste pročitali kroz nastavni plan i program.

Vi ste više događa u vašem životu nego samo studiranje za ispit. Mnogi sati će biti posvećen poslu i vremenu porodice. Tako da morate nekako fit kvalitetno vrijeme studija u raspored.

Za većinu ljudi, the best times to study are early in the morning, late in the evening, and on the weekends. That means you will likely have to give up some fun activities during those times, but at least it is for only a season.
What accounts for the low pass rates for Level 1 (when compared to Level 2 i 3)? Is there any trend upward or is it going to hover around the 43% rate?
Many people take the Level I exam just to try it out. nažalost, that's not an effective way to pass the Level I exam. There's no real commitment to put in the time and effort necessary to prepare for the actual exam. Some candidates probably assume it will be as easy as their college exams—that's just not the case.
The pass rate for Level II is not much different than Level I. Level II is a more difficult exam than Level I, and many of the candidates just aren't prepared. Level III pass rates are higher, but still pretty close to 50%. But the competition for Level III is stiffer, so that more than offsets the higher pass rate.
The CFA® Institute wants to maintain the value in the designation. Jedan od načina da se to uradi je zadržavanje stope dodavanje niske. Oni su prilično stabilna u proteklih deset godina, i ja očekujem da će i dalje ostati u ovom opsegu. [Postoje male korekcije možda želite da se prilikom pripremanja za nivo 1, nivo 2 i nivo 3]
What is the typical career path for a CFA®?
Mislim da ne postoji "tipični" karijere za Charterholder. Je dio karijere proveo proučavajući za ispite je vrlo mali u odnosu na cijelu karijeru. ali, ne prestati učenje nakon što ste dobili oznaku. Financijskoj industriji se stalno razvija, i morate držati korak da ostane relevantan.
Kako napredujete kroz karijeru, verovatno ćete migrirati u raznim područjima. That's a big benefit of the CFA® Charterholder designation. To se vrednuje u mnogim financijske funkcije, tako da daje kredibilitet za vas kao i vi preseliti u različitim oblastima. [Saznati koliko CFA može napraviti sa našim CFA® Plaća Breakdown.
What are some unique study tips for CFA® exam candidates?
Many candidates spend too much time studying the material, and too little time studying the exam.

You have to do both. Make sure you understand how they ask the questions on the exam. That will dictate how you need to learn the material.

Most of the exam questions test very specific concepts. They are not too involved, because you have time constraints (90 seconds per question on Level I). Don't overcomplicate the questions.

Don't try to master all the material. You will run out of time. You don't have to know everything to pass the exam.