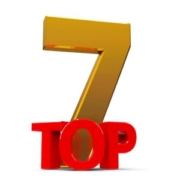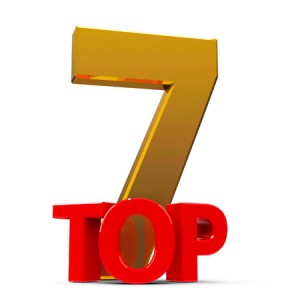 Die Auswahl der besten CFA® Prüfung Lehrmaterial ist die wichtigste Entscheidung, die Sie auf Ihrer Reise auf dem Weg zu einem Chartered Financial Analyst machen.
Sie werden Hunderte von Stunden verbringen studieren, so ist es wichtig, den Kurs zu finden, die am besten für Ihren Lernstil und Hintergrund.
Also hier ist die gute Nachricht – Wir haben recherchiert und alle wichtigen Online-CFA-Prüfung Vorbereitungskurs auf dem Markt überprüft so nicht, Sie müssen! Die Vergleichstabelle unten können Sie bestimmen, welcher Kurs am besten für Ihre Bedürfnisse.
Click Below To Research the Top 7 Best Chartered Financial Analyst (CFA®) Exam Review Courses & Online Study Materials of 2018
CFA Online
Kurse

RANGLISTEN

#1

#2

#3

#4

#5

#6

#7

INSGESAMT
BEWERTUNG

★★★★★

★★★★

★

★★★★

★

★★★★

★

★★★★

★

★★★

★★

★★★

★★

UNTERNEHMEN
Wiley
AdaptPrep
Apptuto
AnalystPrep
Bloomberg ExamPrep
Fitch Lernen
Kaplan Schweser
PREIS
$1295

$1,165


Siehe Wöchentliche Promos
$299

$269


Show Coupon
$199
$159
$999
$695
$1,499
VIDEO VORTRAG STUNDEN
110+
42
0
40+
0
120
40
TRAINIEREN
FRAGEN
4,000+
3,000
3,500
3,000+
8,000+
3,000
4,000
FULL Probeklausuren
3
Benutzergenerierte
Unbegrenzt
4
8
3
6
Kursformate
Online Selbststudium & virtuelle Klassen
Online Selbststudium
Live-Online, App, Online
Online Selbststudium
Online, App
Live-Online, App, Online
Selbststudium & Online-Klassenzimmer
PASS-Garantie
KOSTENLOSE TESTPHASE
NIVEAU 2 KURS
MÖGLICHKEIT

Demnächst
NIVEAU 3 KURS
MÖGLICHKEIT

Demnächst
AUSBILDER SUPPORT
EBOOK
ABSCHLIESSENDE PRÜFUNG
Exklusive Rabatte
Bekommen $130 AUS
Bekommen $30 AUS
KURS
ABLAUF
Bis Sie Pass
Bis Sie Pass
Bis Sie Pass
Bis Sie Pass
Bis Sie Pass
nach Prüfung
nach Prüfung
LESEN SIE MEINE FULL
ANALYSE
Den ganzen Bericht lesen
Den ganzen Bericht lesen
Den ganzen Bericht lesen
Den ganzen Bericht lesen
Den ganzen Bericht lesen
Den ganzen Bericht lesen
Den ganzen Bericht lesen
LOSLEGEN
Loslegen
Loslegen
Loslegen
Loslegen
Loslegen
Loslegen
Loslegen
*Diese Grafik zeigt die Eigenschaften von der CFA-Ebene 1 Online-Kursangebot von jedem Unternehmen.
---
Wiley CFA® Review Course

GESAMTBEWERTUNG: ★★★★★

Unbegrenzter Zugang: Sie haben unbegrenzten Zugang zu Wiley CFA Kursmaterialien. Nicht nur haben Sie Zugriff auf den Kurs, bis Sie passieren, alle Online-Content-Updates und Software-Upgrades sind kostenlos. Dies sind großartige Funktionen für einen CFA Kurs; die meisten anderen Unternehmen sind nicht so großzügig und Zugang endet in der Regel in der Prüfung.

Mundgerechte Lessons: Wiley weiß, dass es eine Tonne Material ist für die CFA ®-Prüfung zur Deckung, weshalb dieser Kurs in klaren und präzisen Unterricht organisiert. Kürzere Lektionen können Sie engagiert bleiben, Weitere Informationen für einen längeren Zeitraum beibehalten, und besser überwachen Sie Ihre Fortschritte.

Exam Planer: Wenn Sie sich Sorgen darüber, wie all das Kursmaterial in der Zeit abzudecken, nicht sein! Wiley Exam Planner ermöglicht es Ihnen, das Datum Ihrer Prüfung geben und werden Sie mit einem maßgeschneiderten Studienplan bieten, damit Sie wissen, was Sie jeden Tag zu studieren, bis der Test.

Mobile Device Freundlich: Dieser Kurs ist für Tablet-Nutzung optimiert und ermöglicht es Ihnen, von einem Smartphone oder einem anderen mobilen Gerät zu studieren. Lektionen auf Ihren Geräten synchronisiert werden, so können Sie abholen, wo Sie von jedem Gerät aufhörte. Nichts geht über den Komfort zu Hause zu studieren, auf Arbeit, oder während Sie pendeln in den entscheidenden zu bekommen 300 Studie Stunden.

Qualitätsmaterial: Wiley kontinuierliches Content-Updates bedeutet, dass Sie immer bekommen die aktuellste, relevante Inhalte für die CFA-Ebene 1 Prüfung. Hochkarätige Vorträge von erfahrenen Instruktoren, ausgezeichneter schriftlicher Führer, und die Einbeziehung aller Lernergebnisse Statement (DAS) in der CFA ® Prüfung Lehrplan machen dies zu einem der umfassendsten Kurse auf dem Markt.
Bottom Line: Wiley offers many appealing features to entice aspiring CFAs. These include an easy-to-use mobile app, bite-sized lessons, a detailed exam planner and unlimited access to their entire catalog of high-quality content.
AdaptPrep CFA® Review Course

GESAMTBEWERTUNG: ★★★★★

Mundgerechte Video Lectures: Die Ausbilder kurz und to-the-Punkt-Video-Vorlesungen nur durchschnittlich ca. 10 Minuten jeweils! Sie haben Zugang haben 40+ Unterrichtsstunden pro Ebene, die gebrochen wurden in mehr überschaubaren Einheiten der Zeit nach unten, so dass Sie lernen und behalten Informationen effizienten.

Thema Mastery Feedback zur: Unser Thema Mastery Bericht liefert Feedback Ihre Vorbereitung für Ihre nächste CFA Level I Prüfung der Beurteilung. Topic Mastery dient als Leitfaden für Ihre Vorbereitung. Wir ermutigen Kandidaten mehr Zeit, um Themen zu widmen, die mehr verbessert werden müssen. Mit Topic Mastery, Sie können effizienter studieren.

Schnelle Ladegeschwindigkeit: Passen Sie Prep hat hart gearbeitet, um die ihre Kurssoftware zu machen und Videos schneller geladen werden in Bezug auf die Reaktionszeit. Sie haben hinzugefügt, um zusätzliche Datenbanken und Server, um sicherzustellen, dass Sie nicht auf Video-Pufferung oder Verzögerungszeit verzetteln werden. Wie wir ihren Kurs erprobt waren wir erstaunt, wie schnell die Software führt.

Bezahlbarer Preis: AdaptPrep CFA ist das beste für Ihr Geld Vorbereitungskurs auf dem Markt. Ihr komplettes Kurspaket kostet weniger als halb so viel wie der Branchendurchschnitt ihnen die günstigste umfassenden CFA Studie Materialien machen Sie überall finden.
Bottom Line: AdaptPrep manages to pull off the impressive feat of providing an intuitive and well-performing online study program with an affordable price. Fast load times and fast-paced video content ensure students stay on schedule.
Apptuto CFA® Prep Course


GESAMTBEWERTUNG: ★★★★★

Umfangreiche Fragen: Apptuto gibt Ihnen Zugang zu 3,000+ Fragen und ausführliche Erklärungen. Alle Fragen werden von CFA Qualifikation Inhaber geschrieben. Ihre einzigartige ähnliche Frage Generator ermöglicht es Ihnen, arbeiten auf genau die Fragen, die Sie benötigen die meisten üben.

Anzahl der Kundengerechter Practice Tests: Erstellen Sie so viele Praxis-Tests, wie Sie sich mit Fragen von bestimmten Lesungen ausgewählt wollen, von Fragetyp oder Schwierigkeitsgrad und dann entscheiden, wie sollten sie auf Ihrer Prüfung der Praxis gewichtet werden. Überprüfen Sie Ihre Leistung auf Tests auf dem Kurs Armaturenbrett, während Sie Ihre Fortschritte im Verlauf verfolgen und sehen, wie Sie Ihren Kollegen messen gegen.

Advanced Course Analytics: Der Kurs Dashboard bietet detailliertes Feedback zu Ihrer Leistung. Überprüfen Sie Ihre allgemeine Kenntnisse, Punkte, Rangliste Rangliste, Ihre Medaillen und Erfolge, die Anzahl der Fragen, die Sie versucht haben,, und der Anteil der Fragen, die Sie haben richtig beantwortet, alle von einem zentralen Standort. Leistungsdiagramme auch Ihre wöchentlichen Testergebnisse Charts.

Live-Online-Kurse: Apptuto bietet jetzt Live-Online-Kurse für CFA-Ebene 1 und II Prüfungen und Planebene freizugeben 3 Anfang 2017. Ihre Premium-Kursangebote 54 Stunden Live-Online-CFA Klassen über ein 18 Wochen und beinhaltet 1 auf 1 Coaching mit dem Lehrer sowie ein 100% Pass-Garantie. Sie haben auch die Möglichkeit, den intensiven Kurs zu nehmen, die über umfassen 100 Stunden Live-Unterricht.
Bottom Line: Whether you prefer live instruction or online self-study, AppTuto has you covered. Customizable practice tests and a substantial amount of practice questions make this course a fantastic value.
Analyst Prep CFA® Prep Course
GESAMTBEWERTUNG: ★★★★★

Erschwinglich:
CFA Bewertung Kurse können teuer sein, deshalb Analyst Prep eine Version seines Laufes bietet für nur $129. Hier finden Sie alle Fragen der Praxis erhalten, Probeklausuren, Video-Lektionen, und für einen Bruchteil der Kosten.

Umfassende Studie stellt fest,:
Analyst Prep liefert Ihnen Studie stellt fest, dass Sie zu den wichtigsten Themen führen, die in der Candidate Body of Knowledge beschrieben werden (CBOK). Die einfach zu lesenden Format der Studie stellt fest wird Ihnen helfen, den Berg von Material effizient und effektiv zu verstehen.

1 auf 1 Unterstützung:
Mit dem Coaching-Paket, du wirst haben 5 Stunden mit einem persönlichen Tutor, der mit Ihrem Studienplan und anderen Aspekten des Lernens unterstützen. Auch wenn Sie sich entscheiden, nicht für die 1 auf 1 Coaching, gibt es ein Online-Community-Forum für Sie Fragen zu stellen und Antworten finden.

Performance-Statistiken:
Analyst Prep Kurs kommt mit Performance-Tracking, so dass Sie die beste Art und Weise studieren möglich. Die integrierte Software verfolgt Ihre Fortschritte durch Testfragen und Partituren sie für Sie klar zu sehen, welche Themen Ihre Schwachstellen sind.
Bottom Line: Nowhere else can you find a course that offers 1-on-1 counseling for such a low cost. This is a must-buy for any student looking to save money on a high-quality instructor-led CFA course.
Bloomberg CFA® Study Materials


GESAMTBEWERTUNG: ★★★★★

Die beliebtesten Instructors: Die Ausbilder mit diesem Kurs sind top-rated und sehr gut informiert. Aufgrund dieses Know-how, alles, was Sie vorhaben, ist mit den neuesten Tipps und Tricks in Einklang zu lernen, die jedem für die CFA das Studium zur Verfügung stehen. Die Nachhilfeinstitute, die Bloomberg bietet, was diesen Kurs über die Spitze setzt, wie es ist, dass etwas, was viele andere Unternehmen nicht bieten.

Zwei-Wochen-Studie: Während einige Testvorbereitung Unternehmen selbst für eine einwöchige Testversion auf die Schulter klopfen, oder sogar nur drei Tage, Bloomberg CFA gewährt Ihnen zwei Wochen Zugang zu ihrem Kurs. Dies ist eine außergewöhnlich lange Probezeit, wie Sie sollten innerhalb dieser Frist, ob dieser Inhalt einer Linie mit Ihrem Lerntyp der Lage sein, zu bestimmen,.

Adaptive Learning Technology: Bloomberg nutzt state-of-the-art Technologie, um Ihnen eine große Lernerfahrung zu geben. Nach einem ersten Veranlagungszeitraum, der Kurs herausfinden, welche der Bereiche, die Sie beunruhigen, und passen Sie Ihren Studienplan entsprechend. Während andere Kurse haben Verstellmechanismen können, Bloomberg gehört zu den besten in dieser Hinsicht.

Instrumententafel: Da Bloomberg hat Ressourcen, die für viele prep Unternehmen nicht verfügbar sind, seine Technologie ist darüber hinaus, dass eines seiner Konkurrenz. Das Armaturenbrett in diesem CFA Vorbereitungskurs ist beispiellos, wie es kommt mit einer ästhetisch ansprechenden Homepage, großes Web-Design in, und einfach zu bedienende Kopf- und Drop-Down-Menü.
Bottom Line: There's a lot to love when it comes to Bloomberg's CFA prep course. In addition to providing an intuitive dashboard with powerful adaptive learning technology, they have some of the highest-rated instructors around.
Fitch Learning CFA® Review Course

GESAMTBEWERTUNG: ★★★★★

Online Lernportal: Mit Fitch Learning CFA, Sie Zugang zu einem großen Lernportal erhalten, die mehr Funktionen als 120 Stunden aufgezeichneter Video-Lektionen, Fortschrittstests, und Fortschrittsverfolgung, die bestimmt, Stärken und Schwächen. Eine Studie Planer hilft Ihnen durch den Kurs führen.

Instructor Unterstützung: Internationale Fakultät rund um den Globus und 24/7 Zugang zum Helpdesk garantiert, dass Sie schnelle Antworten auf Ihre Fragen erhalten, unabhängig von der Zeitzone. Mentors überprüfen auch regelmäßig mit Ihnen, um zu fragen, wie der Kurs geht.

Geld-Zurück-Garantie: Fitch Learning bietet eine 100% Geld-zurück-Garantie, wenn Sie nicht die Prüfung bestehen, nachdem bestimmte Meilensteine ​​Treffen. Nur sind CFA Level I Studenten zur Teilnahme für die Garantie, so sicher sein, die vollständige Liste der Anforderungen auf ihrer Website zu überprüfen,.

App: Eine mobile App ermöglicht es Ihnen, Schlüssel Kursfunktionen für unterwegs zugreifen. Es ist sowohl in den iTunes und Google Play Stores. Kursinhalt kann offline Studium gesucht und im Voraus heruntergeladen werden. Auf diese Weise können viel beschäftigte Profis für die CFA ®-Prüfung studieren überall gehen sie von ihrem Smartphone oder Tablet, wann immer sie haben ein paar Minuten.
Bottom Line: Fitch Learning ensures students truly understand the material included in their program with the aid of expert instructors and over 100 hours of video content. And if you're still not satisfied, they offer a forgiving return policy
Kaplan Schweser CFA® Review Course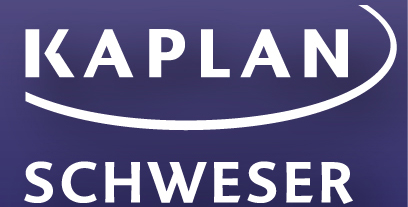 GESAMTBEWERTUNG: ★★★★★

Testprüfung: Kaplan Schweser offers 6 volle Praxisprüfungen und 4,000 Praxis Fragen, die sehr ähnlich zu denen sind in der Prüfung. Praxisprüfungen sind für Ihre Fortschritte und dieser Kurs gibt Ihnen zahlreiche Möglichkeiten Messung in einer Menge Übung vor Testtag zu setzen.

Aktualisiert Inhalt: Dieser Kurs wird jedes Jahr aktualisiert, wie das CFA entwickelt sich ständig weiter, was bedeutet, dass Kursmaterialien eng entsprechen, was Sie auf der Prüfung sehen. Sie werden Ihre Zeit auf Material oder Fragen, die nicht erscheinen auf der diesjährigen Prüfungen nicht.

Instructor Unterstützung: Auch mit dem Kaplan Schweser Selbststudienpaket, Sie sind nicht für sich selbst überlassen, wenn Sie Fragen über das Material oder benötigen Sie zusätzliche Klärung haben. Sie können in bestimmten Sprechstunden mit einem CFA Lehrer verbinden und Leitlinien für die schwierigeren Konzepte erhalten.

Preis: Premium-Pakete Kosten nach oben von $1,799, das ist deutlich mehr als andere CFA Kurse auf dem Markt. Wenn Sie mit einem knappen Budget, Kaplan wird nicht schneiden, obwohl dieser Kurs kommt mit ein paar ziemlich coole Studie Tools, wie die Live-Person-Unterstützung.
Bottom Line: With regular updates and instructor support, students who enroll in Kaplan-Schweser's CFA review course can rest assured that they will receive a comprehensive and up-to-date education.
---
oben 7 Beste CFA® Prüfungsvorbereitungskurse – vollständige Aufschlüsselung!
| | | |
| --- | --- | --- |
| CFA® Exam Review Kurse | Kursformate | Herabgesetzter Preis |
| Wiley CFA Bewertung | Online & virtuelle Klassen | $1295 |
| AdaptPrep | Online Selbststudium | $299 |
| Apptuto | Live-Online, App, Online | $999 |
| AnalystPrep | Online Selbststudium | $599 |
| Bloomberg CFA | App, Online | $999 |
| Fitch Learning CFA | Live-Online, App, Online | $995 |
| Kaplan CFA Bewertung | Selbststudium & Online | $1499 |
Zusätzliche Ressourcen Sie auf dem richtigen Weg Get
Noch nicht entscheiden kann, welcher Kurs für Sie richtig ist? Keine Sorge, Ich halte dir den Rücken frei! I've created some invaluable resources for selecting the best CFA review course. Schauen Sie sich meine Vergleich Artikel:
Wiley vs. Kaplan CFA und Wiley vs. Fitch CFA.
For information on why you should become a CFA, Klick hier.
Und wenn Sie irgendwelche spezifischen CFA Fragen, werfen Sie einfach einen Kommentar unten, und ich werde persönlich helfen Ihnen, den richtigen Kurs für Sie zu finden!
Compare other professional finance and accounting certifications below: