Are you interested in becoming a Management Accountant? The Chartered Institute of Management Accountants (CIMA) provides training and certification in management accountancy. The U.K. based body confers individuals who pass their exams with the Chartered Global Management Accountant (CGMA) designation.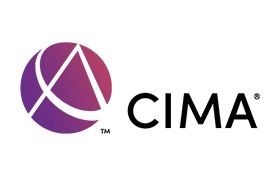 If this sounds like what you're trying to accomplish in your professional accounting career, keep reading!
There are three levels of exams to be passed to become a CGMA. Alternatively, if you don't have an accounting degree, an MBA, or a finance-related professional designation accepted by CIMA, there are four.
Passing all these exams can take dedication, several hundred hours of study, and lots of practice. On average, candidates take about four years to pass the exams.
But is there any way to increase your chances of passing within this timeframe or even earlier? Check this out:
Using the best CIMA study materials prepared by the top companies can help. You'll get access to specially designed prep courses, test questions, and video lectures. Additionally, included mock exams will help you find out where you stand. If you score poorly in a specific subject, you can take corrective action before it's too late.
But how will you choose a provider? Should you base your decision on reputation alone? Or is it better to carefully review each course and then decide? That's where we come in!
We've carried out a complete review of the top four providers to help you make an informed choice.
Best CIMA Study Materials
---
1. Wiley CIMA Study Materials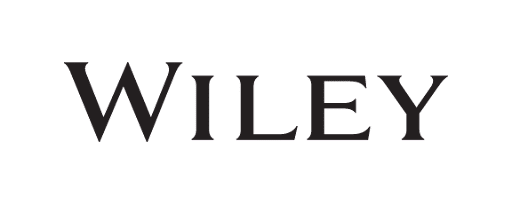 OVERALL RATING: ★★★★★
Adaptive Learning: One of the strongest features included with Wiley Efficient Learning is FocusMeTechnology, an award-winning adaptive learning program. This allows the course to track your progress as you study, updating in real time to reflect your exam readiness. If you're unsure what to study next, this technology will also help you figure out a solid lesson plan.
Until You Pass: There are no hidden feeds with Wiley CIMA Review— once you pay the first time, you'll have full access to the course until you pass your exam. Additionally, any updates to the CIMA exam will be reflected in your content without any extra charge.
Extra Resources: Alongside a large library of practice questions, a full mock exam, and a study book in digital and physical formats, Wiley's CIMA prep course also includes extra features. This includes a student community forum for collaborating with other CIMA candidates and several additional study guides, such as a formula sheet and calculator guide.
Video Lectures: Unfortunately, Wiley's CIMA study course doesn't have any video content in their self-study package. This is a popular and highly effective form of online instruction, so its absence here is concerning.
Bottom Line: Wiley is one of the oldest and most trustworthy names in test prep and has helped thousands of students become professionals in accounting and finance. Their CIMA course isn't as comprehensive as the rest of their library, but it's still an excellent resource that can help you pass on one attempt!
---
2. Astranti Financial Training CIMA Study Materials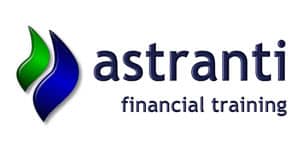 OVERALL RATING: ★★★★★
In order to prepare students for this professional qualification, Astranti has adopted a unique approach. To find out what makes this course so unique, check out the benefits and drawbacks listed below!
Complete online study text (that is also printable)
Online mock exams
Tuition videos and revision notes
Exam practice questions

Why are they giving away all this material at zero cost? Astranti's intention is to convince candidates of the effectiveness of their materials. Hence, if you've tried these materials and like what they offer, you'll probably want to purchase their online courses for the subsequent exams!
Free Content:
Good news for students on a tight budget; Astranti's study materials for the CIMA Certificate in Business Accounting exam is free. When you sign up, you get:
Detailed Content: In order to ensure that all students are able to approach their exams at a strategic level of expertise, Astranti emphasizes the important details in all their study materials. Both study texts and videos relating to the different exams go above and beyond when describing intricate exam concepts.
CIMA Tutors: To answer your queries on specific topics and to provide insight into specific questions covered in this review course, Astranti provides all students with access to private CIMA tutors. These tutors are knowledgeable and will provide detailed feedback for your benefit.
Limited Guarantee: The good news is that Astranti offers students who enroll in their course the ability to receive a refund if they're unsatisfied with their online resources. However, the bad news is that this guarantee only lasts for 2 weeks, which isn't much time to fully grasp whether or not this course is the right fit for you.
Bottom Line: Students will have to take a chance on Astranti if they're on the fence since its return policy is so stringent. However, those who do will more than likely find this CIMA prep course to be incredibly helpful and backed by highly qualified instructors and tutors.
---
3. Practice Tests Academy CIMA Review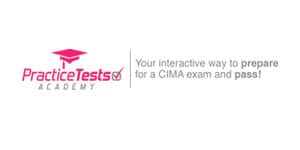 OVERALL RATING: ★★★★★
Practice Tests Academy offers separate courses for each of the 4 levels of the CIMA exams. The packages you can buy include mock exams, practice kits, and video courses. Here are some more detailed pros and cons:
High-Intensity Training: All mock exams included in this online learning program are time-sensitive in a way that closely mimics the real CIMA test. When coupled with the instantaneous feedback provided after each session, this is the perfect way to hone your exam technique and relieve pre-test jitters.
A La Carte Pricing: If you only need to study a specific section of the CIMA exam or if you're interested in mixing and matching study materials from different companies, Practice Tests Academy can accommodate your needs. They offer separate packages for individual courses; many even have free trials!
Kaplan Endorsed: This provider has a tie-in with Kaplan, meaning most of their review course materials come from their catalog. Practice Tests Academy also resells Kaplan's official study books, which are some of the most popular among students. This is a high-profile endorsement that guarantees high quality!
Downloadable Content: Practice Tests Academy's courses and tests are not downloadable, which is inconvenient for students who prefer studying offline. You have to always be online to access them; this is to ensure that candidates get used to how real exams are conducted. Additionally, it helps to protect Practice Tests Academy's copyright over the material.
Bottom Line: Whether you're looking for an affordable option to cover a specific section of the CIMA exam, or you're interested in studying from mock exams and video content backed by one of the top test prep companies in the business, Practice Tests Academy has you covered. Just be aware of the need to have constant internet access and you should be fine.
---
4. VIVA Financial Tuition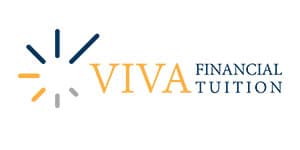 OVERALL RATING: ★★★★★
VIVA Financial Tuition is one of CIMA's Official Global Learning Partners. The unique features they offer candidates include:
Over 800 questions and answers for each subject

A practice system that is closely based on the actual CIMA exams

A timing setting that allows you to test yourself in three different ways — without a time limit, exam time setting, and a shorter period
Here are some additional benefits, as well as some criticisms:
Guarantee: VIVA gives all candidates who enroll in their course a Lifetime Pass Guarantee. This feature is available for those who buy their Full Case Study Packs, but it makes it much easier to justify the purchase! Additionally, the candidate must take the subsequent case study exam. If the candidate doesn't appear for the next exam, the lifetime guarantee becomes invalid.
Community Feedback: In addition to the standalone study materials provided by this company, candidates can also opt for VIVA's marking services. You can send your attempted answers to VIVA, where instructors will check them and tell you where you did well and where you need improvement. You'll also receive specific advice on the steps you need to take to pass the exam— like a personal CIMA coach!
Free Resources: It can be tough to fit all the necessary study guides and review materials into a tight student budget. Fortunately, VIVA Financial Tuition makes this easier with their Free Resources! If you're looking to save some scratch on your exam preparation materials, check out their free case studies and YouTube videos.
Limited Access: For the most part, 12 months is enough time for CIMA candidates to prepare for and pass their exam, even when taking it for the first time. However, life can always get in the way of your plans, which is why courses with unlimited access periods (like Wiley) are a safer bet. If you're worried about running out of time, VIVA might not be the best choice.
Bottom Line: VIVA Financial Tuition doesn't have a lot of the fancy features offered by the top options on this list. They aren't backed by a major test prep company and their access period is limited. However, what they do have is an official endorsement from CIMA and an extremely affordable set of study materials, making it a decent choice if you're pressed for cash.