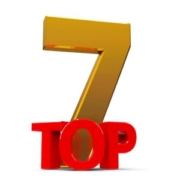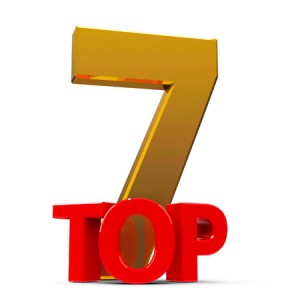 Choosing the best CFA® exam study material is the single most important decision you will make on your journey towards becoming a Chartered Financial Analyst.
You will be spending hundreds of hours studying, so it's crucial to find the course that best fits your learning style and background.
So here's the good news – we have researched and reviewed every major online CFA exam prep course on the market so you don't have to! The comparison chart below will help you determine which course best fits your needs.
[Latest for 2019] Top 7 Best CFA® Review Courses & Online Study Materials
RANKINGS
#1
#2
#3
#4
#5
#6
#7
CFA Online Course
ISILINGANISO KUKONKE

★★★★★

★★★★

★

★★★

★

★

★★★

★

★

★★★

★

★

★★★

★★

★★★

★★

COMPANY
PRICE

$1,499

$159

$1,599

$695

$1,499

VIDEO LECTURE HOURS

110+

42

0

40+

0

120

40

PRACTICE IMIBUZO

4,000+

3,000

3,500

3,000+

8,000+

3,000

4,000

UHLOLO ESIPHELELE mbumbulu

3

okukhiqizwa umsebenzisi

Unlimited

4

8

3

6

COURSE FORMATS

Online Self-Study & Virtual Classes

Online Self-Study

Live Online, App, Online

Online Self-Study

Online, App

Live Online, App, Online

Self-Study & Online Class Room

PASS GUARANTEE

FREE TRIAL

LEVEL 2 COURSE OPTION

Coming Soon

LEVEL 3 COURSE OPTION

Coming Soon

INSTRUCTOR SUPPORT

EBOOK

FINAL REVIEW

EXCLUSIVE DISCOUNTS

COURSE EXPIRATION

Until You Pass

Until You Pass

Until You Pass

Until You Pass

Until You Pass

After Exam

After Exam

READ MY FULL ANALYSIS
QALISA
*Leli shadi ibonisa izici kusukela CFA Level 1 iminikelo Yiqiniso inthanethi kusuka inkampani ngayinye.
---
Wiley CFA® Review Course

ISILINGANISO KUKONKE: ★★★★★

Ukufinyelela Unlimited: Une ukufinyelela okungenamkhawulo Wiley CFA materials Yiqiniso. Akusikho nje kuphela ukuthi ukufinyelela Yiqiniso kuze uphase, konke okuqukethwe updates inthanethi nokuthuthukisa software mahhala. Lezi zici ezinkulu ngenxa yenkambo CFA; nezinye izinkampani kakhulu akuzona ophanayo ngakho kanye nokufinyelela ngokuvamile iphela ngo ukuhlolwa usuku.

Bite-sized Izifundo: Wiley knows that there is a ton of material to cover for the CFA® Exam, yingakho le nkambo ihlelwe ku izifundo ucace futhi ube mfushane. izifundo ezimfushane zikuvumela ukuba uhlale uzihlanganisa, ukugcina ukwaziswa okwengeziwe kuze kudlule isikhathi eside isikhathi, futhi ukuqapha kangcono intuthuko yakho.

ukuhlolwa Planner: Uma ukhathazekile mayelana nendlela ukumboza yonke impahla Yiqiniso ngesikhathi, ungabi! Wiley sika ukuhlolwa Planner ikuvumela ukungena usuku ukuhlolwa yakho futhi izokunikeza uhlelo cwaningo ngezifiso ukuze uzoba ukuthi yini ukufunda nsuku kuze test.

Idivayisi yeselula ezinobudlelwano: Le course elungiselelwe tablet ukusetshenziswa futhi likuvumela ukufunda kusuka smartphone noma enye idivayisi yeselula. Izifundo kumadivayisi akho ezivumelanisiwe, ngakho-ke ungakwazi ukuqhubeka lapho ushiye khona kusukela kunoma iyiphi idivayisi. Lutho ishaya lula ukutadisha ekhaya, emsebenzini, noma ngenkathi beya uthole kulezo kubalulekile 300 amahora cwaningo.

Quality Material: izibuyekezo Wiley sika okuqhubekayo okuqukethwe kusho ukuthi uthola yakamuva ngaso sonke isikhathi, okuqukethwe okuhambisana ngokuba CFA Level 1 ukuhlolwa. Top-notch zinkulumo abafundisi abanolwazi, kakhulu iziqondiso ezibhaliwe, kanye iinthombe zonke UmPhumela WekuFundza Isitatimende (THE) in the CFA® exam curriculum make this one of the most comprehensive courses on the market.
Bottom Line: Wiley offers many appealing features to entice aspiring CFAs. These include an easy-to-use mobile app, bite-sized lessons, a detailed exam planner and unlimited access to their entire catalog of high-quality content.
AdaptPrep CFA® Review Course

ISILINGANISO KUKONKE: ★★★★★

Bite-sized Video Izinkulumo: Kumelwe ukuba abafundisi baseGileyadi iDemo futhi-the-iphuzu video izinkulumo isilinganiso kuphela mayelana 10 imizuzu ngamunye! Uzoba nokufinyelela 40+ imfundo yamahora angu-ezingeni ngalinye eziye ihlukaniswe nezixhobo ukulawuleka ngaphezulu isikhathi ungafunda nokugcina ulwazi ngokuphumelela kakhudlwana.

Sihloko buciko Impendulo: umbiko wethu Sihloko buciko inikeza impendulo ekuhloleni okulungiselele elilandelayo CFA Level mina ukuhlolwa yakho. Sihloko buciko ukhonza njengesiqondiso ku okulungiselele. Sikhuthaza yabakhona isikhathi esiningi izihloko ezidinga ukwenziwa ngcono ngaphezulu. Nge Sihloko buciko, ungakwazi ukufunda ngokuyimpumelelo.

Fast Iyalayisha Speed: Nezimo sokuzilungiselela uye wasebenza kanzima ukuze enze isofthiwe yabo Yiqiniso namavidiyo ukulayisha ngokushesha ngokuya Ukusabela isikhathi. Bakungezile yolwazi eyengeziwe kanye amaseva ukuqinisekisa ukuthi ngeke yizinkulumo ngenxa isiqophi kokubhafa noma lag esincane. Njengoba thina avivinywe inkambo yabo sase emangazwe indlela isofthiwe wenza.

Inani okungabizi: AdaptPrep CFA iyona bang kangcono impunzi yakho PrEP Yiqiniso emakethe. Yabo Qedela Yiqiniso iphakethe kubiza esingaphansi kwesigamu njengoba kwenziwa umkhakha isilinganiso abenze ezingabizi kakhulu esibanzi CFA cwaningo izinto uzothola kuphi.
Bottom Line: AdaptPrep manages to pull off the impressive feat of providing an intuitive and well-performing online study program with an affordable price. Fast load times and fast-paced video content ensure students stay on schedule.
Apptuto CFA® Prep Course


ISILINGANISO KUKONKE: ★★★★★

Olubanzi Umbuzo Bank: Apptuto kukunika ukufinyelela 3,000+ imibuzo kanye izincazelo enemininingwane. Yonke imibuzo abhalwe CFA abanikazi ziqu. Sazo esingavamile Okufanayo Umbuzo Generator ikuvumela ukuba usebenze kahle labo imibuzo Kudingeka uprakthize kakhulu.

Inombolo ngezifiso Practice Ukuhlolwa: Dala umkhuba izivivinyo eziningi njengoba ufuna ngemibuzo abakhethwe ukufundwa ethize, umbuzo-uhlobo noma lizinga lebulukhuni bemsebenti bese unquma ukuthi kufanele isisindo ku umkhuba wakho ukuhlolwa. Hlola ukusebenza kwakho ku-ukuhlolwa kuyi-dashboard Yiqiniso ngenkathi uhlole intuthuko yakho kule nkambo futhi ubone ukuthi ungakwenza kanjani ukukala yamelana ontanga yakho.

Advanced Course Analytics: Ideshibhodi Yiqiniso inikeza impendulo eningiliziwe ukusebenza kwakho. Hlola ubungoti wakho wonke, amaphuzu intuthuko, simo yabaphambili, izindondo zakho noma impumelelo, inani imibuzo ozame, namaphesenti imibuzo uke waphendula ngendlela efanele, konke kusuka endaweni eyodwa emaphakathi. Ukusebenza Emagrafu futhi sihlele test izikolo zakho masonto onke.

Phila-Online Izifundo: Apptuto manje unikeza izifundo CFA Level Live-online 1 futhi II izivivinyo kanye uhlelo ukukhulula Level 3 ekuqaleni kuka 2017. Premium Course yabo izipesheli 54 amahora bukhoma-inthanethi CFA amakilasi phezu 18 ngesonto isikhathi futhi kuhlanganisa 1 ku 1 coaching, umfundisi kanye 100% Pass Isiqinisekiso. You also have the option to take the Intense course which includes over 100 hours of live instruction.
Bottom Line: Whether you prefer live instruction or online self-study, AppTuto has you covered. Customizable practice tests and a substantial amount of practice questions make this course a fantastic value.
Analyst Prep CFA® Prep Course
ISILINGANISO KUKONKE: ★★★★★

Affordable:
CFA review courses can be pricy, that's why Analyst Prep offers a version of its course for only $129. You'll get all the practice questions, mock exams, video lessons, and more for a fraction of the cost.

Comprehensive Study Notes:
Analyst Prep provides you with study notes that guide you toward the most important topics that are outlined in the Candidate Body of Knowledge (CBOK). The easy-to-read format of the study notes will help you understand the mountain of material efficiently and effectively.

1 ku 1 Support:
With the Coaching package, you will have 5 hours with a personal tutor that can assist with your study plan and other aspects of learning. Even if you don't opt for the 1 ku 1 coaching, there is an online community forum for you to ask questions and find answers.

Performance Stats:
Analyst Prep's course comes with performance tracking so you can study the best way possible. The built-in software tracks your progress through test questions and scores them for you to clearly see what topics are your weak areas.
Bottom Line: Nowhere else can you find a course that offers 1-on-1 counseling for such a low cost. This is a must-buy for any student looking to save money on a high-quality instructor-led CFA course.
Bloomberg CFA® Study Materials


ISILINGANISO KUKONKE: ★★★★★

Top-Rated Instructors: The instructors with this course are top-rated and extremely knowledgeable. Because of this expertise, konke uya ufunde kuhambisana amathiphu yakamuva namasu atholakala kunoma ubani ukutadisha ukuze CFA. Amasevisi lokufundiswa ukuthi Bloomberg inikeza yizo uyasisebenzisa lesi Yiqiniso phezu phezulu, njengoba kungcono into kwezinye izinkampani eziningi awanikeli.

Two-Isonto Trial: Nakuba ezinye izinkampani ukuhlolwa PrEP pussycat ngokwabo ngemuva ngenjongo yokunivivinya-iviki elilodwa, noma ngisho izinsuku ezintathu nje, Bloomberg CFA inika wemaviki lamabili ukufinyelela inkambo yabo. Lena sesivivinyo ithatha isikhathi eside, njengoba kufanele ukwazi ukunquma ukuthi noma cha lokhu okuqukethwe imigqa up uhlobo lwakho lokufunda kuleso sikhashana.

Eguquguqukayo Learning Technology: Bloomberg isebenzisa state-of-the-art ubuchwepheshe ukukunika yokufunda enkulu. Ngemva kwenkathi kuhlola kokuthoma, course ngeke ukuthola ukuthi yiziphi izindawo eyinkinga kuwe, futhi lungisa uhlelo lwakho cwaningo ngokufanele. Nakuba nezinye izifundo kungase kudingeke ukulungiswa izindlela, Bloomberg sika phakathi olungcono kakhulu kule ndaba.

Dashboard: Because Bloomberg has resources that aren't available to many prep companies, ubuchwepheshe salo ngaphezu yimuphi wokuncintisana yayo. Ideshibhodi kule CFA Ukubuyekeza Yiqiniso engenakuqhathaniswa, as it comes with an aesthetically pleasing home page, great web design throughout, and easy-to-navigate headers and dropdown menus.
Bottom Line: Bloomberg's CFA prep course provides an intuitive dashboard and adaptive learning technology.
Fitch Learning CFA® Review Course

ISILINGANISO KUKONKE: ★★★★★

Online Learning Portal: With Fitch Learning CFA, you get access to a great learning portal that features more than 120 hours of recorded video lessons, progress tests, and progress tracking that determines strengths and weaknesses. A study planner helps guide you through the course.

Instructor Support: International faculty around the globe and 24/7 access to the help desk guarantees that you will receive prompt answers to your questions, regardless of time zone. Abeluleki futhi ihlole e nawe ukubuza indlela Yiqiniso uyahamba.

Imali-Emuva Isiqinisekiso: Fitch Learning inikeza 100% yokubuyiselwa imali uma ungenawo kudlule ukuhlolwa ngemva kokuhlangana mlando ezithile. Kuphela abafundi CFA Level mina abalungele isiqinisekiso, ngakho qiniseka ukuthi uhlole uhlu oluphelele izidingo kuwebhusayithi yabo.

Mobile App: Uhlelo lokusebenza mobile ikuvumela ukufinyelela izici ezisemqoka Yiqiniso ohambeni. Itholakala kokubili iTunes ne-Google Play ezitolo. okuqukethwe Course kungenziwa ukuseshwa kanye ukulandwa kusengaphambili ku-intanethi ukutadisha. This allows busy professionals to study for the CFA® exam anywhere they go from their smartphone or tablet, noma nini uma emva kwamaminithi ambalwa.
Bottom Line: Fitch Learning ensures students truly understand the material included in their program with the aid of expert instructors and over 100 hours of video content. And if you're still not satisfied, they offer a forgiving return policy
Kaplan Schweser CFA® Review Course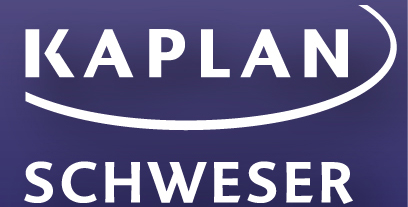 ISILINGANISO KUKONKE: ★★★★★

Prakthiza Ukuhlolwa: Kaplan Schweser izipesheli 6 umkhuba izivivinyo okugcwele 4,000 umkhuba imibuzo zifana kakhulu nalezo ukuhlolwa. Prakthiza izivivinyo iyindlela enhle gauging intuthuko yakho futhi lokhu Yiqiniso kukunika amathuba amaningi ukuba bafake umzamo ophindaphindiwe ngaphambi test usuku.

Kubuyekeziwe sokuqukethwe: Le course is olusha njalo ngonyaka njengoba CFA aqhubeka aguquka, okusho ukuthi izinto Yiqiniso ngeke eduze nalokho oyibona ukuhlolwa. Ngeke ukuchitha isikhathi sakho on impahla noma imibuzo ezingase zingabonakali ekuhlolweni kwalo nyaka.

Instructor Support: Ngisho ne-Kaplan Schweser Self-Study iphakethe, ungenaso kwesokunxele yokuvimbela ngokwakho uma unemibuzo mayelana impahla noma udinga ukuba ucacise. Ungaxhuma nge instructor CFA ngezikhathi zomsebenzi ethize futhi zithola isiqondiso ku imiqondo nzima.

Inani: amaphakheji Premium abiza kwatheleka $1,799, which is considerably more than other CFA courses on the market. If you are on a tight budget, Kaplan is not going to cut it, even though this course comes with some pretty cool study tools, like the live person support.
Bottom Line: With regular updates and instructor support, students who enroll in Kaplan Schweser's CFA review course can rest assured that they will receive a comprehensive and up-to-date education.
LEARN MORE ABOUT KAPLAN SCHWESER
---
Top 7 Best CFA® Exam Prep Courses – Full Breakdown!
| | | |
| --- | --- | --- |
| CFA® Exam Review Courses | Course Formats | Discounted Price |
| Wiley CFA ukubuyekeza | Online & Virtual Classes | $1295 |
| AdaptPrep | Online Self-Study | $299 |
| Apptuto | Live Online, App, Online | $999 |
| AnalystPrep | Online Self Study | $599 |
| Bloomberg CFA | App, Online | $999 |
| Fitch Learning CFA | Live Online, App, Online | $995 |
| Kaplan CFA ukubuyekeza | Self-Study & Online | $1499 |
Additional Resources to Get You On the Right Track
Still can't decide which course is right for you? Ungakhathazeki, I've got your back! I've created some invaluable resources for selecting the best CFA review course. Check out my comparison articles:
Wiley vs. Kaplan CFA futhi Wiley vs. Fitch CFA.
For information on why you should become a CFA, Chofoza lapha.
And if you have any specific CFA questions, just drop a comment below and I'll personally help you find the right course for you!
Compare other professional finance and accounting certifications below:
| | | | |
| --- | --- | --- | --- |
| Rank | Best CFA Review Courses | Best Feature… | Discounted Price |
| 1 | Wiley's CFA Prep Course | Bite-Sized Lectures | $1,295 |
| 2 | Analyst Prep CFA Review Course | Access Until You Pass | $159 |
| 3 | Bloomberg CFA Exam Prep | Most Multiple Choice | $999 |
| 4 | Adapt Prep CFA | Video Lectures | $399 |
| 5 | Apptuto CFA ukubuyekeza | Analytics | $199 |
Review
Reviewer
Review Date
Product Type
Author Rating