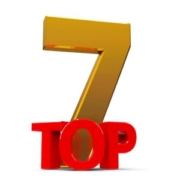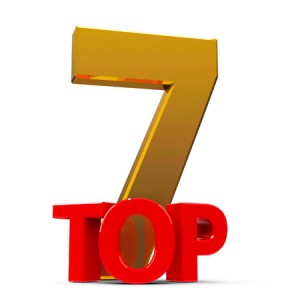 Choosing the best
CFA® exam study material
is the single most important decision you will make on your journey towards becoming a Chartered Financial Analyst1.
You will be spending hundreds of hours studying, so it's crucial to find the course that best fits your learning style and background.
So here's the good news – we have researched and reviewed every major online CFA exam prep course on the market so you don't have to! The comparison chart below will help you determine which course best fits your needs.
Top 7 Best CFA® Review Courses & Online Study Materials for 2019 [Updated: 07/19/19]
*Leli shadi ibonisa izici kusukela CFA Level 1 iminikelo Yiqiniso inthanethi kusuka inkampani ngayinye.
Wiley CFA® Review Course

ISILINGANISO KUKONKE: ★★★★★

Ukufinyelela Unlimited: Une ukufinyelela okungenamkhawulo Wiley CFA materials Yiqiniso. Akusikho nje kuphela ukuthi ukufinyelela Yiqiniso kuze uphase, konke okuqukethwe updates inthanethi nokuthuthukisa software mahhala. Lezi zici ezinkulu ngenxa yenkambo CFA; nezinye izinkampani kakhulu akuzona ophanayo ngakho kanye nokufinyelela ngokuvamile iphela ngo ukuhlolwa usuku.

Bite-sized Izifundo: Wiley knows that there is a ton of material to cover for the CFA® Exam, yingakho le nkambo ihlelwe ku izifundo ucace futhi ube mfushane. izifundo ezimfushane zikuvumela ukuba uhlale uzihlanganisa, ukugcina ukwaziswa okwengeziwe kuze kudlule isikhathi eside isikhathi, futhi ukuqapha kangcono intuthuko yakho.

ukuhlolwa Planner: Uma ukhathazekile mayelana nendlela ukumboza yonke impahla Yiqiniso ngesikhathi, ungabi! Wiley sika ukuhlolwa Planner ikuvumela ukungena usuku ukuhlolwa yakho futhi izokunikeza uhlelo cwaningo ngezifiso ukuze uzoba ukuthi yini ukufunda nsuku kuze test.

Idivayisi yeselula ezinobudlelwano: Le course elungiselelwe tablet ukusetshenziswa futhi likuvumela ukufunda kusuka smartphone noma enye idivayisi yeselula. Izifundo kumadivayisi akho ezivumelanisiwe, ngakho-ke ungakwazi ukuqhubeka lapho ushiye khona kusukela kunoma iyiphi idivayisi. Lutho ishaya lula ukutadisha ekhaya, emsebenzini, noma ngenkathi beya uthole kulezo kubalulekile 300 amahora cwaningo.

Quality Material: izibuyekezo Wiley sika okuqhubekayo okuqukethwe kusho ukuthi uthola yakamuva ngaso sonke isikhathi, okuqukethwe okuhambisana ngokuba CFA Level 1 ukuhlolwa. Top-notch zinkulumo abafundisi abanolwazi, kakhulu iziqondiso ezibhaliwe, kanye iinthombe zonke UmPhumela WekuFundza Isitatimende (THE) in the CFA® exam curriculum make this one of the most comprehensive courses on the market.
Wiley's CFA® Exam Review: Welcome and Overview of CFA Study Materials
Bottom Line: Wiley offers many appealing features to entice aspiring CFAs. These include an easy-to-use mobile app, bite-sized lessons, a detailed exam planner and unlimited access to their entire catalog of high-quality content.
Wiley CFA® Review Discounts & Promo Codes
Save money! Wiley Weekly CFA® Special Promotions – Up to $400 OFF!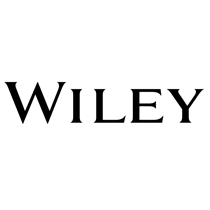 Wiley, Other, Specials 33 uses today
Wiley 38 uses today
Wiley offers new special promotions each week, find out what they are offering this week!
Last Used 49 seconds ago
Expiration Date: July 26, 2019
Save money! Wiley Weekly CFA® Discount – Save $209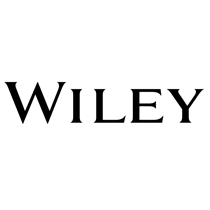 Wiley, Dollar Amount Off, Exclusive Discounts 33 uses today
Wiley 40 uses today
Last Used 1 minutes ago
Expiration Date: July 26, 2019
Get 20% OFF Wiley Student Discount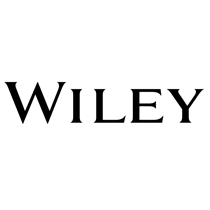 Wiley, Deep Discounts, Percentage Discount 39 uses today
Wiley 39 uses today
Get 20% OFF: Available for faculty and actively enrolled full-time and part-time college students and those who have graduated in last 90 days.
Last Used 29 seconds ago
Expiration Date: July 26, 2019
View More
AdaptPrep CFA® Review Course

ISILINGANISO KUKONKE: ★★★★★

Bite-sized Video Izinkulumo: Kumelwe ukuba abafundisi baseGileyadi iDemo futhi-the-iphuzu video izinkulumo isilinganiso kuphela mayelana 10 imizuzu ngamunye! Uzoba nokufinyelela 40+ imfundo yamahora angu-ezingeni ngalinye eziye ihlukaniswe nezixhobo ukulawuleka ngaphezulu isikhathi ungafunda nokugcina ulwazi ngokuphumelela kakhudlwana.

Sihloko buciko Impendulo: umbiko wethu Sihloko buciko inikeza impendulo ekuhloleni okulungiselele elilandelayo CFA Level mina ukuhlolwa yakho. Sihloko buciko ukhonza njengesiqondiso ku okulungiselele. Sikhuthaza yabakhona isikhathi esiningi izihloko ezidinga ukwenziwa ngcono ngaphezulu. Nge Sihloko buciko, ungakwazi ukufunda ngokuyimpumelelo.

Fast Iyalayisha Speed: Nezimo sokuzilungiselela uye wasebenza kanzima ukuze enze isofthiwe yabo Yiqiniso namavidiyo ukulayisha ngokushesha ngokuya Ukusabela isikhathi. Bakungezile yolwazi eyengeziwe kanye amaseva ukuqinisekisa ukuthi ngeke yizinkulumo ngenxa isiqophi kokubhafa noma lag esincane. Njengoba thina avivinywe inkambo yabo sase emangazwe indlela isofthiwe wenza.

Inani okungabizi: AdaptPrep CFA iyona bang kangcono impunzi yakho PrEP Yiqiniso emakethe. Yabo Qedela Yiqiniso iphakethe kubiza esingaphansi kwesigamu njengoba kwenziwa umkhakha isilinganiso abenze ezingabizi kakhulu esibanzi CFA cwaningo izinto uzothola kuphi.
Bottom Line: AdaptPrep manages to pull off the impressive feat of providing an intuitive and well-performing online study program with an affordable price. Fast load times and fast-paced video content ensure students stay on schedule.
AdaptPrep CFA® Review Discounts & Promo Codes
Take 10% OFF AdaptPrep CFA® Level 1, 2, futhi 3 Complete courses!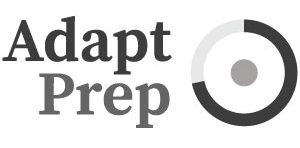 AdaptPrep, Percentage Discount, Rare Sales 33 uses today
AdaptPrep 33 uses today
Take 10% OFF AdaptPrep CFA® Level 1, 2, futhi 3 Complete courses with this Adapt Prep coupon code!
Last Used 4 hours ago
Expiration Date: July 26, 2019