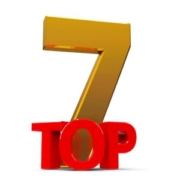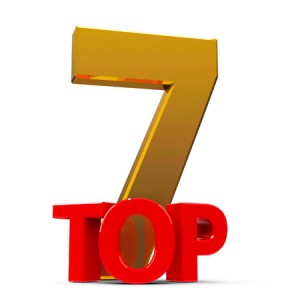 Choosing the best
CFA® exam study material
is the single most important decision you will make on your journey towards becoming a Chartered Financial Analyst1.
You will be spending hundreds of hours studying, so it's crucial to find the course that best fits your learning style and background.
So here's the good news – we have researched and reviewed every major online CFA exam prep course on the market so you don't have to! The comparison chart below will help you determine which course best fits your needs.
[NEW] Top 7 Best CFA® Review Courses & Online Study Materials [UPDATED April 23, 2019]
RANKINGS
#1
#2
#3
#4
#5
#6
#7
CFA Online Course
ISILINGANISO KUKONKE

★★★★★

★★★★

★

★★★

★

★

★★★

★

★

★★★

★

★

★★★

★★

★★★

★★

COMPANY
PRICE

$1,499

$159

$1,599

$695

$1,499

VIDEO LECTURE HOURS

110+

42

0

40+

0

120

40

PRACTICE IMIBUZO

4,000+

3,000

3,500

3,000+

8,000+

3,000

4,000

UHLOLO ESIPHELELE mbumbulu

3

okukhiqizwa umsebenzisi

Unlimited

4

8

3

6

COURSE FORMATS

Online Self-Study & Virtual Classes

Online Self-Study

Live Online, App, Online

Online Self-Study

Online, App

Live Online, App, Online

Self-Study & Online Class Room

PASS GUARANTEE

FREE TRIAL

LEVEL 2 COURSE OPTION

Coming Soon

LEVEL 3 COURSE OPTION

Coming Soon

INSTRUCTOR SUPPORT

EBOOK

FINAL REVIEW

FINANCING OPTIONS

EXCLUSIVE DISCOUNTS

COURSE EXPIRATION

Until You Pass

Until You Pass

Until You Pass

Until You Pass

Until You Pass

After Exam

After Exam

READ MY FULL ANALYSIS
QALISA
*Leli shadi ibonisa izici kusukela CFA Level 1 iminikelo Yiqiniso inthanethi kusuka inkampani ngayinye.
Wiley CFA® Review Course

ISILINGANISO KUKONKE: ★★★★★

Ukufinyelela Unlimited: Une ukufinyelela okungenamkhawulo Wiley CFA materials Yiqiniso. Akusikho nje kuphela ukuthi ukufinyelela Yiqiniso kuze uphase, konke okuqukethwe updates inthanethi nokuthuthukisa software mahhala. Lezi zici ezinkulu ngenxa yenkambo CFA; nezinye izinkampani kakhulu akuzona ophanayo ngakho kanye nokufinyelela ngokuvamile iphela ngo ukuhlolwa usuku.

Bite-sized Izifundo: Wiley knows that there is a ton of material to cover for the CFA® Exam, yingakho le nkambo ihlelwe ku izifundo ucace futhi ube mfushane. izifundo ezimfushane zikuvumela ukuba uhlale uzihlanganisa, ukugcina ukwaziswa okwengeziwe kuze kudlule isikhathi eside isikhathi, futhi ukuqapha kangcono intuthuko yakho.

ukuhlolwa Planner: Uma ukhathazekile mayelana nendlela ukumboza yonke impahla Yiqiniso ngesikhathi, ungabi! Wiley sika ukuhlolwa Planner ikuvumela ukungena usuku ukuhlolwa yakho futhi izokunikeza uhlelo cwaningo ngezifiso ukuze uzoba ukuthi yini ukufunda nsuku kuze test.

Idivayisi yeselula ezinobudlelwano: Le course elungiselelwe tablet ukusetshenziswa futhi likuvumela ukufunda kusuka smartphone noma enye idivayisi yeselula. Izifundo kumadivayisi akho ezivumelanisiwe, ngakho-ke ungakwazi ukuqhubeka lapho ushiye khona kusukela kunoma iyiphi idivayisi. Lutho ishaya lula ukutadisha ekhaya, emsebenzini, noma ngenkathi beya uthole kulezo kubalulekile 300 amahora cwaningo.

Quality Material: izibuyekezo Wiley sika okuqhubekayo okuqukethwe kusho ukuthi uthola yakamuva ngaso sonke isikhathi, okuqukethwe okuhambisana ngokuba CFA Level 1 ukuhlolwa. Top-notch zinkulumo abafundisi abanolwazi, kakhulu iziqondiso ezibhaliwe, kanye iinthombe zonke UmPhumela WekuFundza Isitatimende (THE) in the CFA® exam curriculum make this one of the most comprehensive courses on the market.
AdaptPrep CFA® Review Course

ISILINGANISO KUKONKE: ★★★★★

Bite-sized Video Izinkulumo: Kumelwe ukuba abafundisi baseGileyadi iDemo futhi-the-iphuzu video izinkulumo isilinganiso kuphela mayelana 10 imizuzu ngamunye! Uzoba nokufinyelela 40+ imfundo yamahora angu-ezingeni ngalinye eziye ihlukaniswe nezixhobo ukulawuleka ngaphezulu isikhathi ungafunda nokugcina ulwazi ngokuphumelela kakhudlwana.

Sihloko buciko Impendulo: umbiko wethu Sihloko buciko inikeza impendulo ekuhloleni okulungiselele elilandelayo CFA Level mina ukuhlolwa yakho. Sihloko buciko ukhonza njengesiqondiso ku okulungiselele. Sikhuthaza yabakhona isikhathi esiningi izihloko ezidinga ukwenziwa ngcono ngaphezulu. Nge Sihloko buciko, ungakwazi ukufunda ngokuyimpumelelo.

Fast Iyalayisha Speed: Nezimo sokuzilungiselela uye wasebenza kanzima ukuze enze isofthiwe yabo Yiqiniso namavidiyo ukulayisha ngokushesha ngokuya Ukusabela isikhathi. Bakungezile yolwazi eyengeziwe kanye amaseva ukuqinisekisa ukuthi ngeke yizinkulumo ngenxa isiqophi kokubhafa noma lag esincane. Njengoba thina avivinywe inkambo yabo sase emangazwe indlela isofthiwe wenza.

Inani okungabizi: AdaptPrep CFA iyona bang kangcono impunzi yakho PrEP Yiqiniso emakethe. Yabo Qedela Yiqiniso iphakethe kubiza esingaphansi kwesigamu njengoba kwenziwa umkhakha isilinganiso abenze ezingabizi kakhulu esibanzi CFA cwaningo izinto uzothola kuphi.
Bottom Line: AdaptPrep manages to pull off the impressive feat of providing an intuitive and well-performing online study program with an affordable price. Fast load times and fast-paced video content ensure students stay on schedule.
Apptuto CFA® Prep Course


ISILINGANISO KUKONKE: ★★★★★

Olubanzi Umbuzo Bank: Apptuto kukunika ukufinyelela 3,000+ imibuzo kanye izincazelo enemininingwane. Yonke imibuzo abhalwe CFA abanikazi ziqu. Sazo esingavamile Okufanayo Umbuzo Generator ikuvumela ukuba usebenze kahle labo imibuzo Kudingeka uprakthize kakhulu.

Inombolo ngezifiso Practice Ukuhlolwa: Dala umkhuba izivivinyo eziningi njengoba ufuna ngemibuzo abakhethwe ukufundwa ethize, umbuzo-uhlobo noma lizinga lebulukhuni bemsebenti bese unquma ukuthi kufanele isisindo ku umkhuba wakho ukuhlolwa. Hlola ukusebenza kwakho ku-ukuhlolwa kuyi-dashboard Yiqiniso ngenkathi uhlole intuthuko yakho kule nkambo futhi ubone ukuthi ungakwenza kanjani ukukala yamelana ontanga yakho.

Advanced Course Analytics: Ideshibhodi Yiqiniso inikeza impendulo eningiliziwe ukusebenza kwakho. Hlola ubungoti wakho wonke, amaphuzu intuthuko, simo yabaphambili, izindondo zakho noma impumelelo, inani imibuzo ozame, namaphesenti imibuzo uke waphendula ngendlela efanele, konke kusuka endaweni eyodwa emaphakathi. Ukusebenza Emagrafu futhi sihlele test izikolo zakho masonto onke.

Phila-Online Izifundo: Apptuto manje unikeza izifundo CFA Level Live-online 1 futhi II izivivinyo kanye uhlelo ukukhulula Level 3 ekuqaleni kuka 2017. Premium Course yabo izipesheli 54 amahora bukhoma-inthanethi CFA amakilasi phezu 18 ngesonto isikhathi futhi kuhlanganisa 1 ku 1 coaching, umfundisi kanye 100% Pass Isiqinisekiso. You also have the option to take the Intense course which includes over 100 hours of live instruction.
Bottom Line: Whether you prefer live instruction or online self-study, AppTuto has you covered. Customizable practice tests and a substantial amount of practice questions make this course a fantastic value.