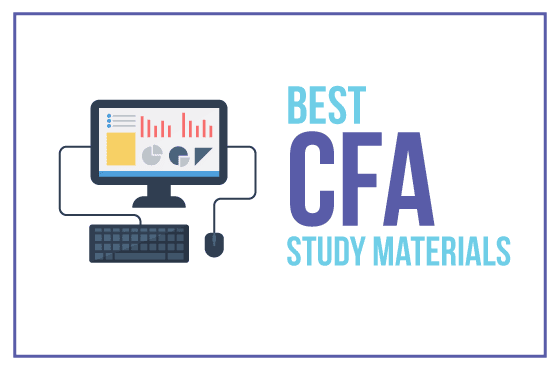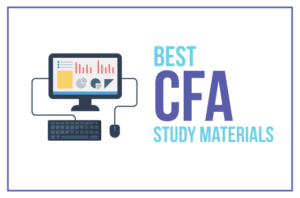 Choosing the best CFA® exam study material is the single most important decision you will make on your journey towards becoming a Chartered Financial Analyst1.
You will be spending hundreds of hours studying, so it's crucial to find the course that best fits your learning style and background.
So here's the good news – we have researched and reviewed every major online CFA exam prep course on the market so you don't have to! The comparison chart below will help you determine which course best fits your needs.
These are the Top 7 Best CFA® Prep Courses & Study Materials for 2020 (August):
This chart reflects the features from the CFA Level 1 online course offerings from each company.
How do you rate AdaptPrep CFA® Review?
---
AdaptPrep CFA® Review Course

OVERALL RATING: ★★★★★

Bite-Sized Video Lectures: The instructors short and to-the-point video lectures only average about 10 minutes each! You'll have access to 40+ hours of instruction per level that have been broken down into more manageable chunks of time so you can learn and retain information more efficiently.

Topic Mastery Feedback: Our Topic Mastery report provides feedback assessing your preparation for your next CFA Level I exam. Topic Mastery serves as a guide to your preparation. We encourage candidates to dedicate more time to topics that need more improvement. With Topic Mastery, you can study more efficiently.

Fast Loading Speed: Adapt Prep has worked hard to make the their course software and videos load faster in terms of response time. They've added additional databases and servers to ensure that you won't be bogged down due to video buffering or lag time. As we tested out their course we were amazed at how quickly the software performs.

Affordable Price: AdaptPrep CFA is the best bang for your buck prep course on the market. Their Complete course package costs less than half as much as the industry average making them the most affordable comprehensive CFA study materials you will find anywhere.
Bottom Line: AdaptPrep manages to pull off the impressive feat of providing an intuitive and well-performing online study program with an affordable price. Fast load times and fast-paced video content ensure students stay on schedule.
AdaptPrep CFA® Review Discounts & Promo Codes
The Princeton Review CFA® Study Materials

OVERALL RATING: ★★★★★

Versatility: Any well-made self-study course is going to need a variety of materials for students to learn from in order to keep them motivated. Fortunately, The Princeton Review provides this versatility to all their CFA Level I candidates. With study note-filled slideshows, several hours of video lectures, and some mock exams, there's enough for students to work with that they won't feel bored.

Teachers With Experience: The Princeton Review has always prided themselves for having excellent instructors who really grasp the material they teach. With their CFA Level I exam prep course, this is no exception. The six instructors highlighted on their course page are all professionally certified and experienced CFAs; in fact, many of them actually have several finance-related certifications under their belts!

Fantastic Price:
With a name as prestigious as The Princeton Review, you're probably expecting their study materials and prep courses to have price tags in the range of thousands. 하나, that's far from the case, especially when it comes to their CFA prep course! Students will only need to pay a fraction of the cost that they otherwise would have to in order to enroll in most other courses on this list.

Limited Curriculum: With so much to love about this prep course, there's one major omission that's cause for concern. The Princeton Review currently only offers review materials for students looking to pass Level I of their CFA exams. This means that any students looking to take their education and financial expertise to higher levels will need to supplement their study materials with additional courses from other companies.
Bottom Line: If you have the discipline and motivation to complete a self-study course and want to save as much time and money as possible without sacrificing quality, The Princeton Review is an excellent choice. They may not offer all the bells and whistles that other courses do, but they're still a fantastic option and will only get better as they add updates to their test prep library!
Apptuto CFA® Prep Course


OVERALL RATING: ★★★★★

Extensive Question Bank: Apptuto gives you access to 3,000+ questions and detailed explanations. All questions are written by CFA qualification holders. Their unique Similar Question Generator allows you to work on exactly those questions you need to practice the most.

Number of Customizable Practice Tests: Create as many practice tests as you want with questions chosen from specific readings, by question-type or difficulty level and then decide how they should be weighted on your practice exam. Check your performance on tests on the course dashboard while you track your progress in the course and see how you measure up against your peers.

Advanced Course Analytics: The course dashboard provides detailed feedback on your performance. Check your overall proficiency, progress points, leaderboard ranking, your medals or achievements, the number of questions you've attempted, and the percentage of questions you've answered correctly, all from one central location. Performance Graphs also chart your weekly test scores.

Live-Online Courses: Apptuto now offers Live-Online courses for CFA Level 1 and II exams and plan to release Level 3 in early 2017. Their Premium Course offers 54 hours of live-online CFA classes over an 18 week period and includes 1 on 1 coaching with the instructor as well as a 100% Pass Guarantee. You also have the option to take the Intense course which includes over 100 hours of live instruction.

Level III: The good news is that AppTuto offers appealing and effective study materials for both Level I and Level II of the CFA exam. The bad news is that students who want to go the distance and pass Level III of the exam won't be able to study through this company. 하나, this will most likely change in time as AppTuto rolls out updates to their courses.
Bottom Line: Whether you prefer live instruction or online self-study, AppTuto has you covered. Customizable practice tests and a substantial amount of practice questions make this course a fantastic value.