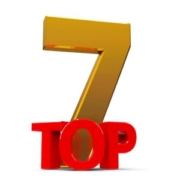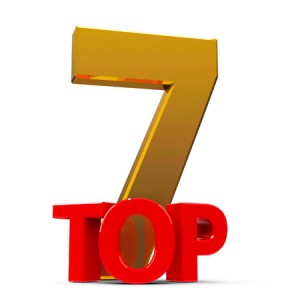 Choosing the best
CFA® exam study material
is the single most important decision you will make on your journey towards becoming a Chartered Financial Analyst1.
You will be spending hundreds of hours studying, so it's crucial to find the course that best fits your learning style and background.
So here's the good news – we have researched and reviewed every major online CFA exam prep course on the market so you don't have to! The comparison chart below will help you determine which course best fits your needs.
Top 7 Best CFA® Review Courses & Online Study Materials for 2019 [Updated: 08/01/19]
*This chart reflects the features from the CFA Level 1 online course offerings from each company.
Wiley CFA® Review Course

OVERALL RATING: ★★★★★

Unlimited Access: You have unlimited access to Wiley CFA course materials. Not only do you have access to the course until you pass, all online content updates and software upgrades are free. These are great features for a CFA course; most other companies are not so generous and access typically ends on exam day.

Bite-Sized Lessons: Wiley knows that there is a ton of material to cover for the CFA® Exam, which is why this course is organized into clear and concise lessons. Shorter lessons allow you to stay engaged, retain more information for a longer period of time, and better monitor your progress.

Exam Planner: If you are worried about how to cover all of the course material in time, don't be! Wiley's Exam Planner allows you to enter the date of your exam and will provide you with a customized study plan so you'll know what to study each day until the test.

Mobile Device Friendly: This course is optimized for tablet use and allows you to study from a smartphone or other mobile device. Lessons on your devices are synchronized, so you can pick up wherever you left off from any device. Nothing beats the convenience of studying at home, at work, or while you are commuting to get in those crucial 300 study hours.

Quality Material: Wiley's continuous content updates mean that you are always getting the most recent, relevant content for the CFA Level 1 arholiad. Top-notch lectures by experienced instructors, excellent written guides, and the inclusion of every Learning Outcome Statement (LOS) in the CFA® exam curriculum make this one of the most comprehensive courses on the market.
Wiley's CFA® Exam Review: Welcome and Overview of CFA Study Materials
Bottom Line: Wiley offers many appealing features to entice aspiring CFAs. These include an easy-to-use mobile app, bite-sized lessons, a detailed exam planner and unlimited access to their entire catalog of high-quality content.
Wiley CFA® Review Discounts & Promo Codes
AdaptPrep CFA® Review Course

OVERALL RATING: ★★★★★

Bite-Sized Video Lectures: The instructors short and to-the-point video lectures only average about 10 minutes each! You'll have access to 40+ hours of instruction per level that have been broken down into more manageable chunks of time so you can learn and retain information more efficiently.

Topic Mastery Feedback: Our Topic Mastery report provides feedback assessing your preparation for your next CFA Level I exam. Topic Mastery serves as a guide to your preparation. We encourage candidates to dedicate more time to topics that need more improvement. With Topic Mastery, you can study more efficiently.

Fast Loading Speed: Adapt Prep has worked hard to make the their course software and videos load faster in terms of response time. They've added additional databases and servers to ensure that you won't be bogged down due to video buffering or lag time. As we tested out their course we were amazed at how quickly the software performs.

Affordable Price: AdaptPrep CFA is the best bang for your buck prep course on the market. Their Complete course package costs less than half as much as the industry average making them the most affordable comprehensive CFA study materials you will find anywhere.
Bottom Line: AdaptPrep manages to pull off the impressive feat of providing an intuitive and well-performing online study program with an affordable price. Fast load times and fast-paced video content ensure students stay on schedule.
AdaptPrep CFA® Review Discounts & Promo Codes